Atlantic City Quick Bites
If you're short on time or simply don't want to miss a moment while you're in Atlantic City, Caesars has the perfect quick bites that offer a delicious variety of speedy food options that still embody the luxurious gourmet food quality that Caesars is known for. Swing by one of our cafes for scrumptious pastries, salads, sandwiches and pizza that is elevated to a level that can only be achieved in Atlantic City.
Find Different Locations Below to Grab a Quick Bite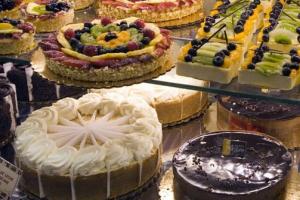 Quick Bites Cafe/Variety
Enjoy coffee and pastries in the morning; then return to Tazza for salads and sandwiches at lunch and dinner.
---
Quick Bites Cafe/Variety
Like the luxurious shopping and dining venue where it is located, Piazza di Giorgio Café at The Pier takes the food court concept to a new level.
---