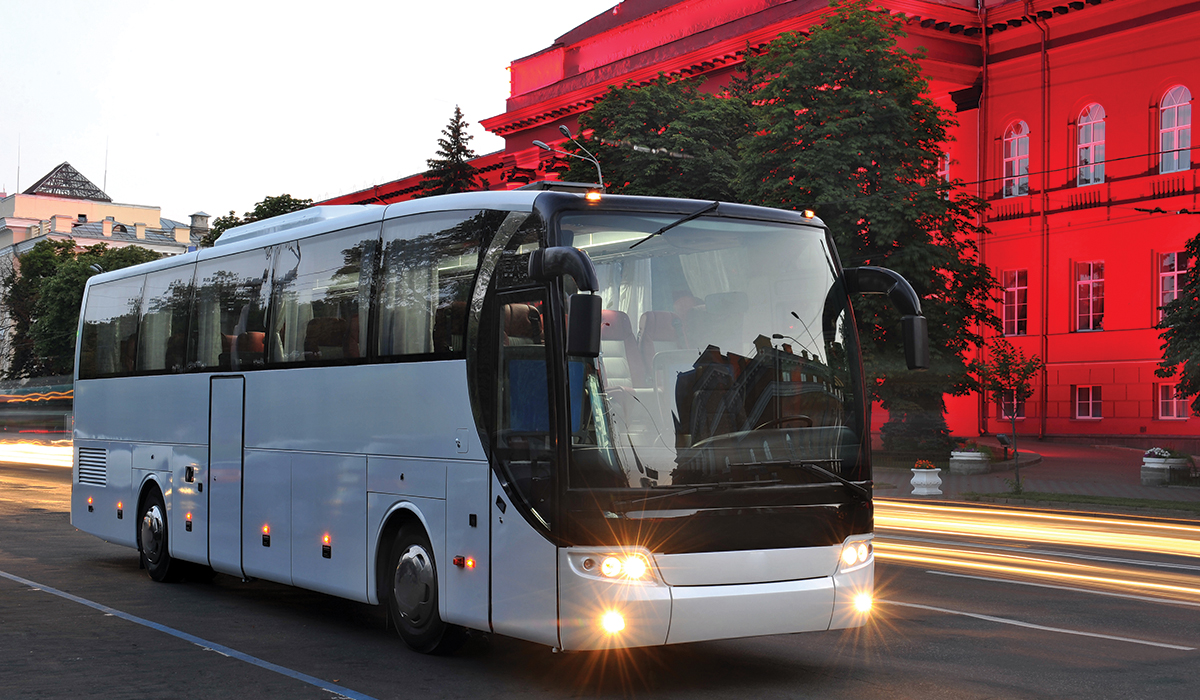 Interested in bringing a Day or Overnight Bus Group?
Call the Tour Sales Team at 800-621-0200 or Click below and complete the Group Request Form.
Option 5 for Overnight Bus Groups
Option 6 for Day Trip Bus Groups

2018 Shows & Group Bonus Packages
Check out our upcoming 2018 shows and group bonus packages!
Getting Around
With the popular passenger jitney, Atlantic City visitors can move the entire length of Pacific Avenue, parallel to Atlantic City's world famous Boardwalk, to the Marina District and to the Convention Center in no time.
Bus Contacts and Locations
Greyhound Bus Lines - 1-800-231-2222
Philadelphia, Broad & Snyder, 10th & Filbert
www.luckystreakbus.com
www.greyhound.com
Stouts - 1-609-883-8891
Northeast Philadelphia, Travel Leaders,Horsham
www.stoutstransportation.com
Conestoga Tours - 1-717-569-1111
Lancaster
Easton - (800) 932-8748
Easton
www.eastoncoach.com
Krapf's Coaches - 1-800-548-9317
Upper Darby, Yeadon
www.Krapfbus.com
Klein Bus Service - 1-610-385-6700
Collegeville, Laureldale, Shillington, Reiffton, Douglassville, Pottstown, Jeffersonville
www.kleintransportation.com
Werner Tours - (610) 933-7100
Phoenixville, Broomall
www.wernercoach.com
CENTRAL PENNSYLVANIA
Lincoln Tours - 1-717-637-7104
York, Hanover

SOUTH JERSEY
Golden Charter Service - 1-215-224-1940
Gloucester
Safety Bus Service - 1-856-665-2662
Merchantville, Cherry Hill, Haddon Township, Brooklawn, Turnersville, Delran, Maple Shade, Lindenwold
www.safetybusservice.com
Trolley Tours - 1-800-468-0446
Long Beach Island, Manahawkin, West Creek, Parkertown, Tuckerton
www.trolleytoursinc.com
CENTRAL JERSEY
Academy Bus Tours - 1-732-291-1300
Jackson, Howell, Lakewood, Bricktown, Toms River, Cranbury, Monroe Township, East Windsor, Robbinsville, Yardville
www.academybus.com
Camptown Bus Lines Inc - (973) 242-6100
Newark, Elizabeth, Rahway
www.camptownbus.net
Carefree Bus Tours - (973) 778-4000
Perth Amboy
www.carefreebus.com
Classic Tours - 1-732-367-6066
Bricktown, Lakewood, Manchester, Whiting
www.classictoursnj.com

Suburban - 1-800-222-0492
Somerville, Raritan, Hillsborough, Manville, Bound Brook, South Bound Brook, Piscataway, Edison, Highland Park, East Brunswick
www.suburbantransit.com
NORTH JERSEY
Academy Bus Tours - 1-201-420-7000
Hazlet, Hoboken, Jersey City, Bayonne, Union, Cheesequake
www.academybus.com
Lakeland Bus Lines - 1-800-367-0601
Newton, Augusta, Sparta, Jefferson, Rockaway, Randolph, Dover, Denville, Parsippany, Livingston, West Orange
www.lakelandbus.com
Transbridge Lines - 1-800-962-9135
Phillipsburg
www.transbridgetours.com
Saddle River Tours - 1-973-777-1900
Fort Lee, Palisades Park, Cliffside Park, Fairview, N. Bergen, West New York, Secaucus, Pompton Lakes, Wayne, Little Falls, E. Orange, Union, Paterson, Fairlawn, Clifton, Bloomfield, Nutley, Rahway, Passaic, Saddle Brook, Elmwood Park, Englewood, Teaneck, Ridgefield Park, Hasbrouck Hgts, Lodi, Wallington, E. Rutherford, Rutherford, Lyndhurst, N. Arlington, Kearny, Harrison
www.srtbus.com
Starr Tours - (609) 587-0626
Trenton
www.starrtours.com
LONG ISLAND
Ground Transamerica - 1-631-661-9200
Nassau & Suffolk Counties, Medford, Holbrook, Bay Shore, Deer Park, West Babylon, Massapequa, Farmingdale, Commack, Westbury, Little Neck, Whitestone, Oceanside, Lynbrook, Franklin Square, Garden City Park, Baldwin
www.gta-casino.com
Montego Tours - 1-516-330-6900
Roosevelt, Hempstead, Elmont
QUEENS
Video Tours – outside NY 1-631-716-4404 Video Tours – In NY only 1-800-874-4907
Queens Village, Jamaica, Kew Gardens, Forest Hills, Rego Park, Ozone Park, Howard Beach, Lindenwood

BROOKLYN
Bay Parkway Travel - 1-718-449-0881
Carnarsie, Sheepshead Bay, Marine Park, Graves End, Bensonhurst, Bedford Stuyvesant, Flatbush, Sunset Park, Kensington, Bay Ridge
E&E Smoke Shop - 1-718-252-3311
Kings Plaza
SGS Travelscope - 1-718-339-2928
Flatlands, Sheepshead Bay, Bensonhurst, Coney Island
www.sgstravelscope.com
STATEN ISLAND
Video Tours – outside NY 1-631-716-4404 Video Tours – In NY only 1-800-874-4907
Reservations only must call company in advance
http://lmtcasinotours.com/
MANHATTAN
Greyhound Lines - 1-800-231-2222
Port Authority, 42nd St & 8th Ave
www.luckystreakbus.com www.greyhound.com
YONKERS
K Line Tours - 1-877-542-3100
www.klinetours.net
ASIAN MARKETING
Golden Express - 1-914-776-9891
Chinatown, Brooklyn & Flushing
www.atlanticcitybusnyc.com
Gunther Charter - 1-410-766-0500
Hanover, Pasadena, Columbia, Ellicott City, Pikesville, Aberdeen, Rockville, Wheaton Plaza, Leisure World, Baltimore
www.gunthercharters.com
Greyhound - 1-800-231-2222
Baltimore, Silver Springs, New Carollton
www.luckystreakbus.com
www.greyhound.com
CST Tours - 1-757-237-6048
Virginia Beach
James River - 804-342-7300
James River Bus Terminal-Richmond
www.jamesrivertrans.com
Greyhound - 1-800-231-2222
Richmond VA, Pittsburg PA, Harrisburg PA, Albany NY, Boston MA, Montreal CN, Toronto CN
www.greyhound.com
AIRPORT SHUTTLE
Atlantic City International Airport is just minutes away.
Shuttle from the Atlantic City international Airport to Atlantic
City destinations. For information and times please call
609-344-8642 from 8:30 a.m. - 4:30 p.m.. Monday - Friday or
609-576-2775 after 4:30 p.m. and on weekends.

TRAIN
Train transportation is available through the rail terminal
adjacent to the Atlantic City Convention Center.