Sully's Casino Bar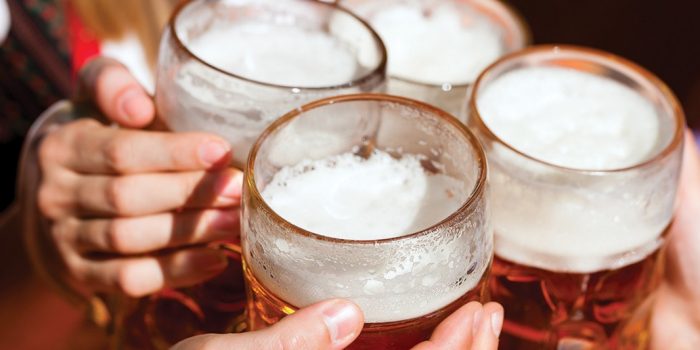 Book A Room
Facts
Type of Activity
Nightlife
Attire
Casual
Cover Price
None
Hours
Daily24 Hours
Contact Number
(877) 603-4390
In the mood for a simple drink, a seat for the big game, gambling or people watching in Las Vegas? Grab a seat at Sully's and get all of the above. An open-air bar set on the casino floor, Sully's offers convenient access to the attached Paris Las Vegas and is also steps away from Bally's front desk.
After checking in, treat yourself to a welcome drink and pre-game before hitting the action-packed Strip right out front. Take in the casino's sights and sounds, choose it as a meeting spot or grab a cocktail before partying on the town.
Football Season Specials
All season long guests at Bally's Las Vegas can enjoy these drink specials at Sully's Bar.
Miller and Coors bottles for $8 or buckets for $30
Crown Royal cocktails for $12
Don Julio Blanco cocktails or margaritas for $13
Absolut cocktails or Bloody Marys for $12
14 Hands Wine for $10
Absolut & Red Bull for $16
EXPERT TIPS
Watch sports games and live casino table action simultaneously
Video poker machines at most seats
Serves drinks round the clock
Extensive draft beer selection
REVIEWS
Sully's Bar at Bally's Las Vegas offers an open-air environment and plentiful seating near the cross over from Paris Las Vegas. Sully's Bar is lined with bar-top multi-mode video gaming machines and overhead video screens.
Sully's is located just steps away from the casino action and offers an open-air full service bar with plenty of draught-beer selections. The bar is lined with video poker machines to keep you in the action while taking a break from the tables.