Twilight Zone by Monster Mini Golf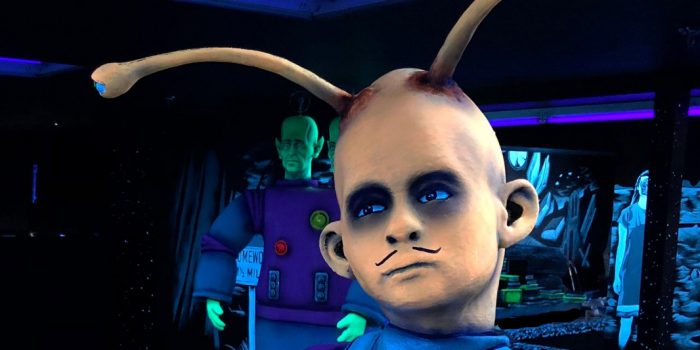 Book A Room
Facts
Type of Activity
Attraction
Price
$11.95 for 18 Holes
Hours
Sun - Thurs12 PM - 10 PM
Fri & Sat12 PM - 11 PM
Contact Number
(702) 333-2121
Looking for an affordable, yet extraordinarily unordinary experience in Vegas? Twilight Zone by Monster Mini Golf is a unique 10,000 square foot themed attraction featuring an extraordinary custom-designed indoor glow-in-the-dark 18-hole miniature golf course entertainment venue.
This course is surrounded by custom designed out-of-this-world props, phenomenal artwork and a live on-course DJ blasting music straight from the past right into the 5th dimension with trivia, contests, and prizes creating a destination embraced by locals, tourists, and earthlings of all ages.
Twilight Zone by Monster Mini Golf is jam-packed with arcade games, bowling lanes, an alternate dimension gift shop, special event room and the only Syfy Wedding Chapel on this planet.
Why You'll Love It
Extraordinary glow-in-the-dark course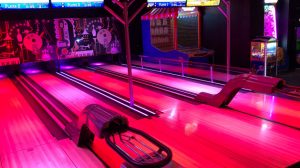 Tubular Bowling Lanes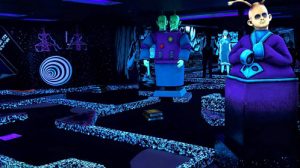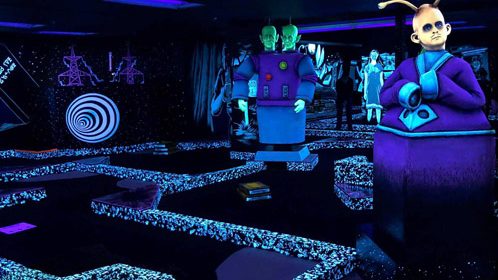 Twilight Zone theme throughout
Start of dialog window.
Why You'll Love It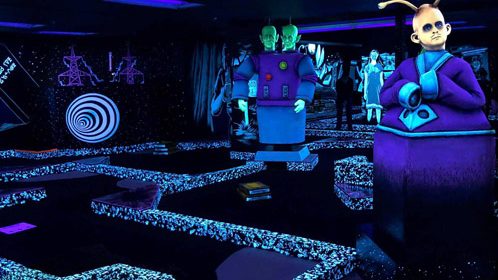 End of dialog window.