Jagged Edge, Ginuwine & Dru Hill - Oct. 28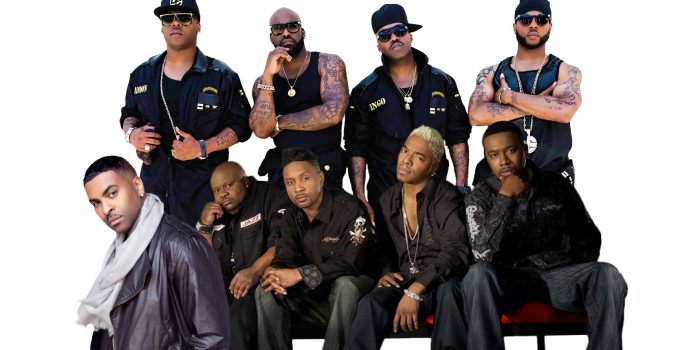 Buy Tickets
Facts
Type of Event
Concert
Price
Starting at $58 (plus tax & fees)
Time
8:00 PM
Day
Saturday
Contact
(609) 348-4411
Venue
Circus Maximus Theater
Event Date
Sat Oct 28 2017
Buy Tickets
Jagged Edge, the foursome from Atlanta, Georgia made waves as major players in Hip Hop in the late '90s and the 2000s. When "J.E. Heartbreak" was released in 2000, it became a crossover success. Singles "Let's Get Married," "He Can't Love U," and "Where the Party At" made the R&B impresarios mainstream hit makers.
Ginuiwine has been a mainstay on the R&B scene since the '90s. He's had a number of platinum hits but will forever be linked with his hip hop anthem "Pony" which found new life in the film "Magic Mike."
The versatile quartet of Sisqo, Nokio the N-Tity, Tao and Jazz are better known as Dru Hill. They meld a number of genres – R&B, soul, Hip Hop and gospel to create their unique sound. Songs like "In My Bed," "Never Make a Promise" and "How Deep Is Your Love" are still crowd favorites to this day.
See them all when they take over Caesars Atlantic City's Circus Maximus Theater on Oct. 28.