QUA Baths and Spa
Book A Room
Facts
Type of Activity
Spa & Fitness
Hours
Daily Spa Hours8AM - 7PM
Daily Fitness Hours7AM-7PM
Contact Number
609-343-2400
ABOUT QUA BATHS AND SPA
A unique spa experience awaits you at Caesars Qua Baths and Spa in Atlantic City.
Qua Baths and Spa is a luxurious retreat that taps into the natural, healing powers of water to bring you a one-of-a-kind experience. Bathed in natural light, accented by smooth stone flooring and dark woods, Qua is the ideal atmosphere for relaxed "Social Spa-ing" as well as individual experiences. This tranquil environment uses the natural properties of water to soothe away stress and tension from the everyday.
Our Signature Roman Rituals are at the heart of the Qua experience, bringing the traditions of the glorious baths of ancient Rome to modern times. Our Roman Baths consist of three distinct pools varying in both temperature and size and are included with any spa treatment.
QUA BATHS & SPA FEATURES:
15 Treatment rooms
Deluxe Couple's Suites
Four facial rooms
Wet rooms featuring Vichy showers
Separate Men's & Women's locker rooms with Cedarwood Dry Sauna & Steam Rooms
Separate Men's & Women's Roman Baths
State-of-the-art fitness center
Outdoor Pool with Outdoor Bar & Observation Deck (Seasonal Only)
OUR PHILOSOPHY:
Through water we emerge. We are renewed. We are released from the everyday…
Here, you can restore yourself. Here, the knowing hands of Artisans - highly trained aestheticians and massage therapists - lift the weight of time from weary shoulders. Here, surrounded by natural stone, warm woods and the gentle flow of waterfalls, you are free.
We welcome you!
SPAFINDER
We are now on SpaFinder! Click here to view our page.
Purchase Your One-Of-A-Kind Roman Ritual Pass Today!
Includes Spa Access, Roman Baths, Fitness Center and Pool Access with Outdoor Bar & Observation Deck (Seasonal)
Other Amenities: Massages, Facials, Body Rituals, Vichy Shower, Couples Services
Plus: 1 To 1 Comps & Mid-Week and Group Specials
Call 609-343-2400 or Visit the Spa to Learn More
Two on Tuesday Spa Passes
Now through December 24, 2019
Two Guests can enjoy the Roman Baths for the price of one!
Single passes only $25.00.
Plus! Mid-Week & Group Specials
Enjoy one of the following classic 50 minute spa services for only $109 each:
Sugar Body Exfoliation
Full Body Swedish Massage
Classic Facial
1-to-1 comps. Monday through Thursday only. Tax and gratuity not included. Excludes holidays.
All Hail The Male Special
Hail Caesar Ritual & Men's Haircut - $275
Includes an additional Spa Access pass
Every Sunday & Monday
See Spa Concierge for more information
*Spa Access pass valid Sunday – Thursday up to 30 days after purchase. Pass may be given to an additional guest for entry | Valid Sunday and Monday only, excluding holidays | Redemption includes spa access | Not able to be combined with additional discounts
Planning a special event? Take advantage of our group discounts.
MASSAGE
FACIAL CARE
QUA MEDLEYS
Qua Favorites
Our popular stone massage incorporates custom blended aromatherapy and basalt volcanic rocks hand-selected for their ability to transfer heat and diffuse therapeutic precious essential oils into the air, leaving you perfectly balanced and tension free, from head to toe.
Spa artisans use gentle swedish massage techniques during this popular full-body massage, intended to relax your entire body, improve circulation and reduce stress and fatigue.
An intense massage designed to release areas of chronic pain and tension. This massage is designed for individuals wanting more specific bodywork or deep pressure.
A truly unique massage using a natural therapeutic infused candle that melts into a warm, silky aromatherapy massage oil. This luxurious massage leaves your skin hydrated and irresistibly scented. Best of all you get to take the candle home.
This swedish-style, full-body massage is performed in a comfortable side-lying position. Gentle Swedish techniques helps to relieve lower back pain, water retention and sciatica. Recommended for the second and third trimester only.
Designed specifically for stretching and loosening muscle fibers - moderate to deep pressure
This red carpet facial first gained frame as a secret weapon for stars seeking highly visible results. Rooted in the techniques of the classic European facial, this treatment infuses precise ingredients that work in synergy to provide energy to the skin, boosing the skin's repairing abilities while protecting and reinforcing the skin's defense mechanism. These ingredients are propelled into the skin with a lavish massage, followed by an exceptionally moisturizing and revitalizing mask formulated with algae to provide an exquisite finishing touch. This complete anti-aging, renewing facial provides a firm, hydrated and radiant appearance to the skin.
Deep cleansing facial with exfoliation and treatment mask – very customizable for all skin types
Ultimate hydrating facial infused with bio-peptides and collagen for ultimate pumping and skin vitality
Switch the gears on the aging process. A Unique cocktail of bio identical supplements for the skin restores the essential elements needed to maintain supple, hydrated, and wrinkle free skin. Its regenerating power acts from the deepest layers of skin, replenishing firmness, elasticity and tone.
This Powerful antioxidant treatment relieves sun-damaged skin and helps fight the signs of premature aging. High concentrations of Vitamin C improve appearance and stimulate collagen production to renew skin's firmness. The active ingredients, combined with the citrus aromas and exclusive massage result in the perfect fusion to create a dance of the senses. The final result is a sculpted, luminous and nourished skin.
Cleansing facial scrub and botanical mask with neck and shoulder massage.
Award winning technology ideal for all skin types - uses vortex cleansing for non-invansive skin resurfacing - includes a hand massage
Powered physical exfoliation for superior cell growth and hydration replenishment
Fijan scap treatment with neck and shoulder massage - coupled with hand and foot exfoliation and massage
Back, neck, and shoulder massage with reflexology
Exclusive hot oil scalp treatment with reflexology
Back, neck, and shoulder massage with warm Basalt stones and reflexology
One of our most requested services! Exclusive hot oil scalp treatment sure to ease tension and indulge your senses.
Skilled manipulation of reflex points on the feet that correspond with other areas of the body - aimed to improve energy and reduce stress
A perfect introduction to the world of Vichy treatments! Experience the exfoliation under seven shower heads
A prelude to any couple's service! Cream scrub is applied to both guests with access to our rain shower in the executive Couple's suite.
Rituals
Couples Services
Waxing
Full body exfoliation with clay body wrap and full body massage - includes herbal scalp treatment.
Kiwi sugar scrub, green tea detoxifying mask and full body massage with face, scalp, and foot treatment.
Tropical sugar scrub followed by a warm body butter massage and Fijian scalp treatment.
Essential oil therapy for detoxification, balance, and energy - includes full body brushing and rhythmic massage to scalp, upper body, hands and feet.
Herbal body wrap, dry loofah, exoliation, healing aromatherapy massage and Shirodhara scalp ritual.
Hungarian mud designed to reduce joint inflammation and release toxins - includes a dry exfoliation and aromatherapy massage.
Designed to help calm the body's stress hormones to restore balance and harmony to the nervous system - provides more fexibility to joints and muscles.
Loofah exfoliation and lavish herbal wrap to detoxify, followed by full body massage and Shirodhara scalp ritual.
Hungarian mud designed to reduce joint inflammation and release toxins - includes a dry exfoliation and aromatherapy massage.
Coconut body massage with Fijian scalp ritual, Pure Fiji raw cane sugar scrub and rinsed in our exotic rain shower.
Why You'll Love It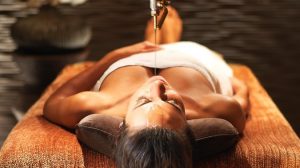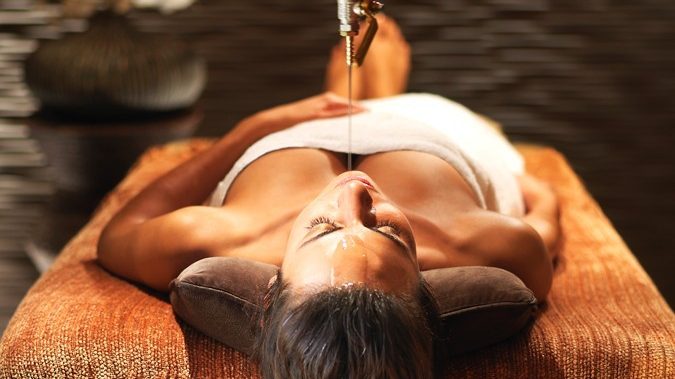 15 luxurious treatment rooms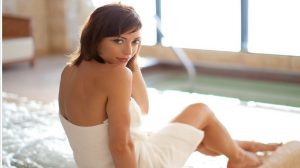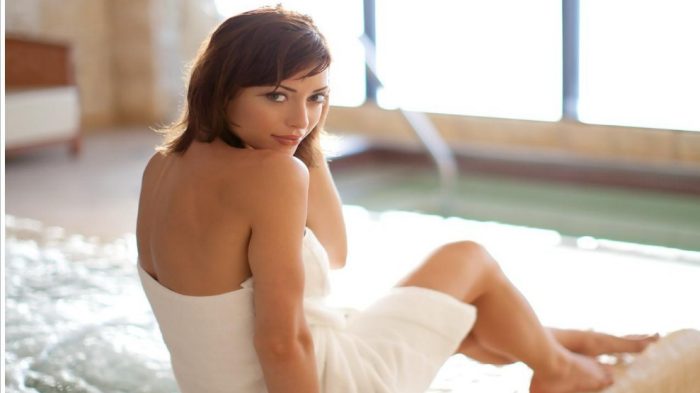 Brings glorious baths of ancient Rome to modern times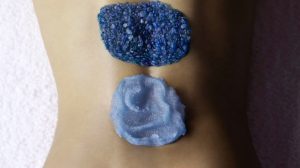 CONDE NAST TRAVELER TOP 250 SPAS IN NORTH AMERICA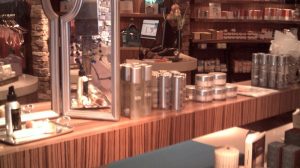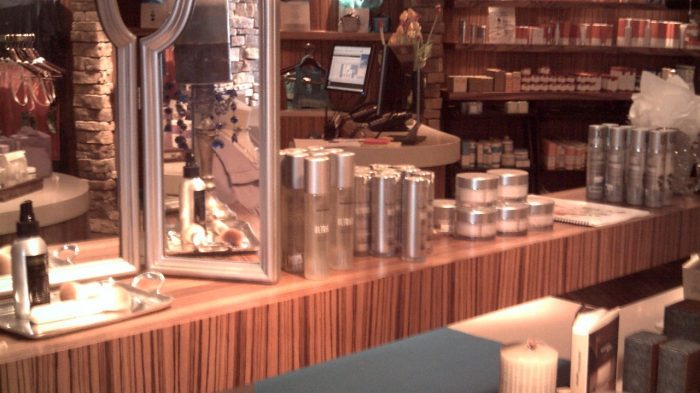 Luxury Products and Apparel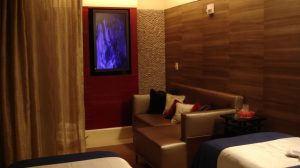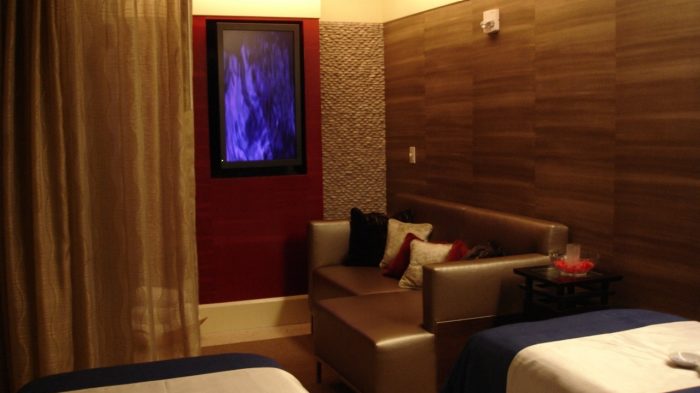 Deluxe Couple's Studio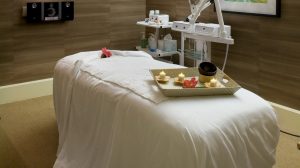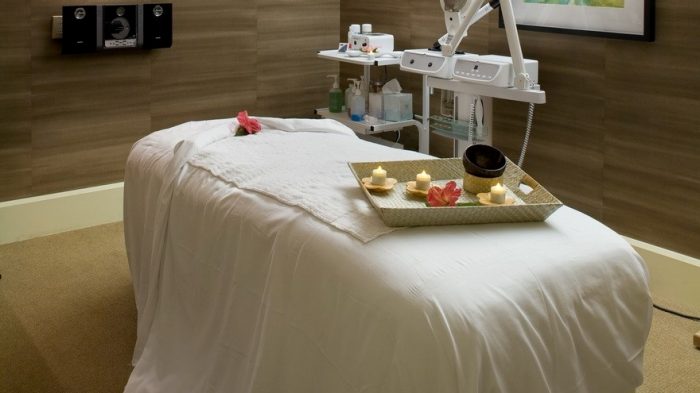 Routinely Spectacular Service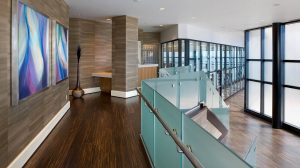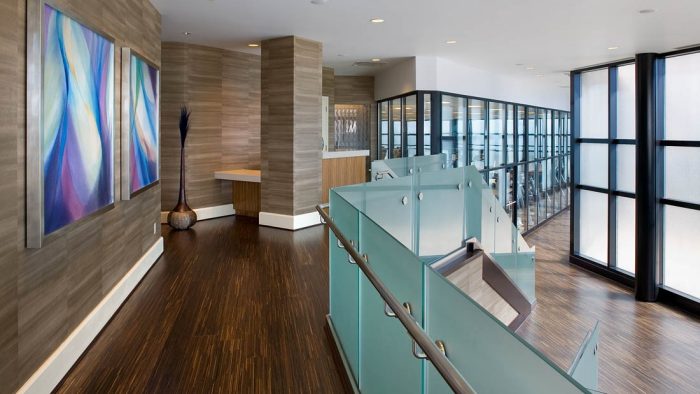 State-of-the-Art Fitness Center
Start of dialog window.
Why You'll Love It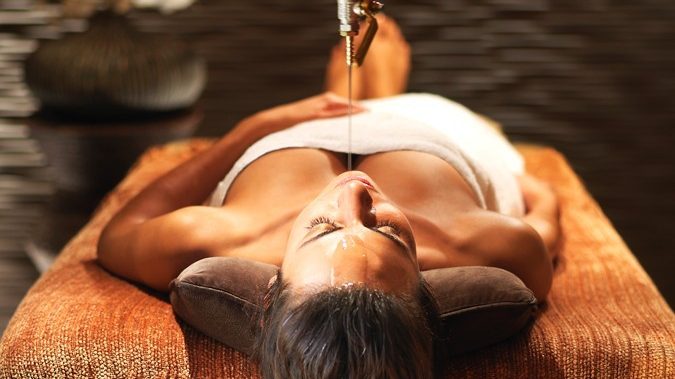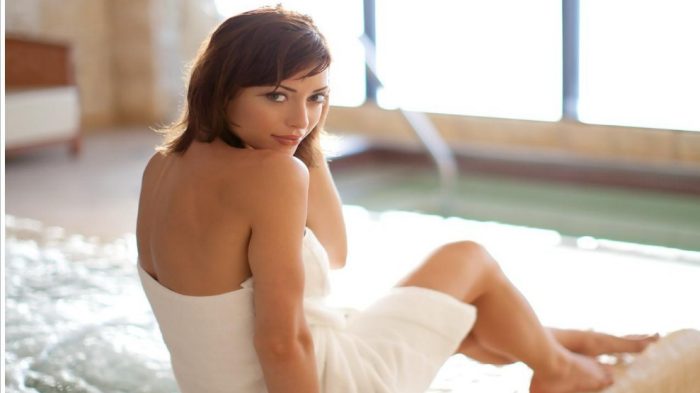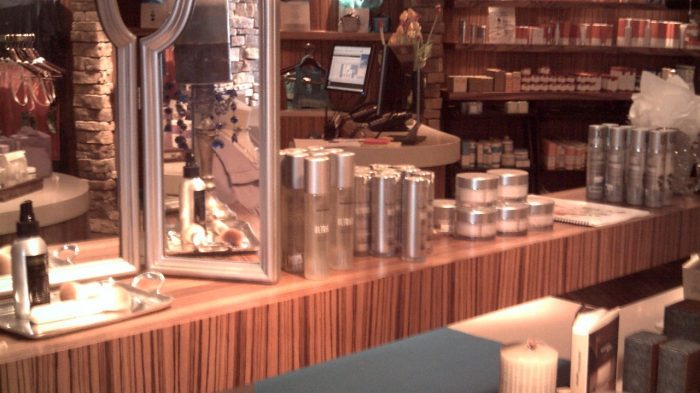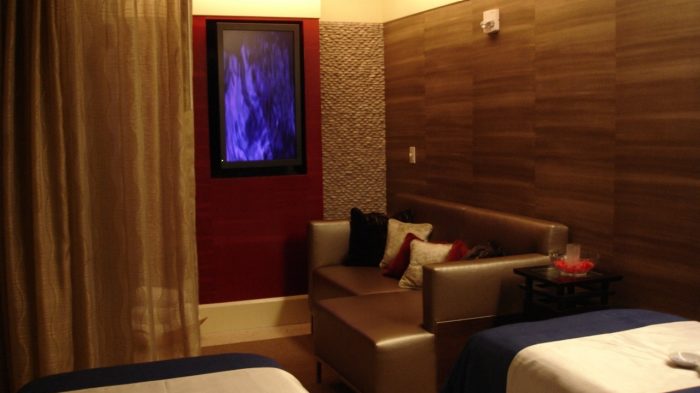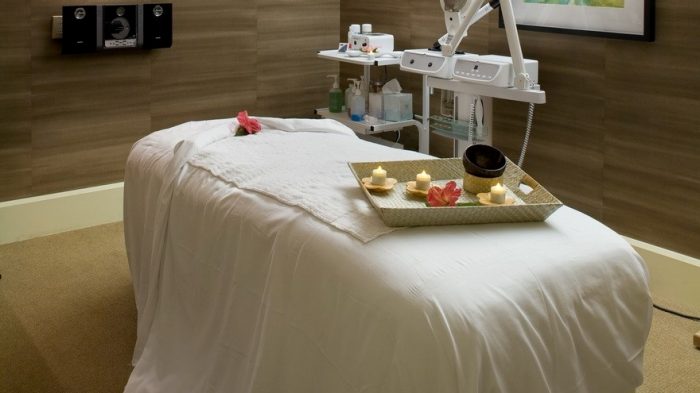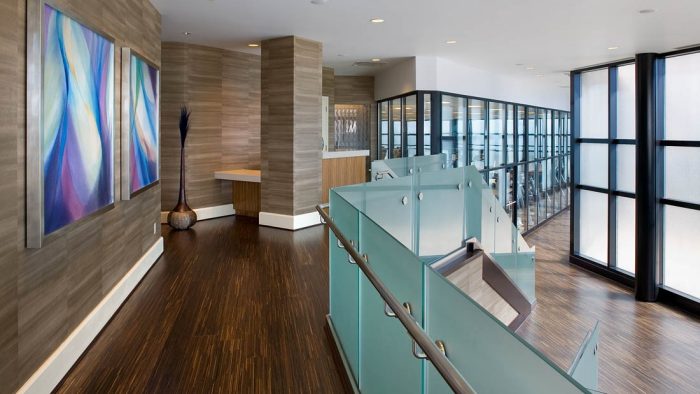 End of dialog window.
REVIEWS
"...a tranquil space decorated with stone floors, dark woods and waterfalls -- offering a wide range of treatments and services."
"Caesars state-of-the-art Health Spa includes a co-ed Universal equipment room and separate facilities for steam baths, saunas, a private tanning bed, whirlpools and dressing rooms. Certified massage therapists are available by appointment. Located on floor 7400 in the Ocean Tower."
"Specializing in every spa technique you can think of, and even ones you can't…Caesar didn't even have it this good."