The Rooftop Pool at Caesars Atlantic City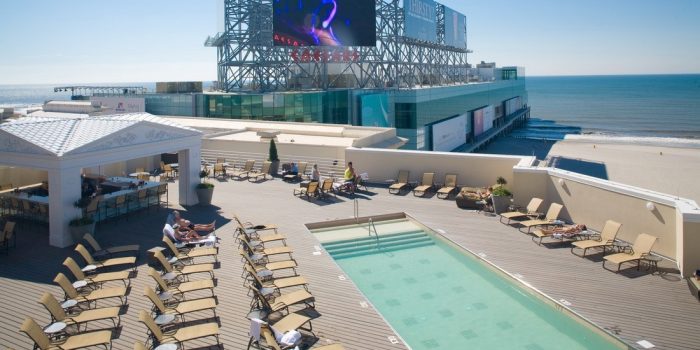 Book A Room
Facts
Type of Activity
Pool
Contact Number
609-343-2400
Must be 21 years or older to enter Rooftop Pool.
***Please note, the Caesars Rooftop Pool is closed until Memorial Day 2018***
Caesars Pool Policy 2017
All guests must be at least 21 years of age and a registered Caesars hotel guest or registered Qua Baths & Spa guest. Valid room card and ID must be presented.
Seven Star card holders will be given complimentary access for them and one guest with a valid card and I.D
Registered Caesars guests can obtain a wristband for the pool at Qua Baths & Spa.
Charges for hotel guests are $10 per person on weekends and $5 mid-week.
Bally's Pool Policy 2017
All registered Caesars guests with young adults may use the pool located at The Spa at Bally's. There will be a $10/$20 per person facility charge, and Caesars guests must present their room registration card to utilize the Bally's pool. Usage will be based upon availability.
To see additional fee's, please click here.