Toga Bar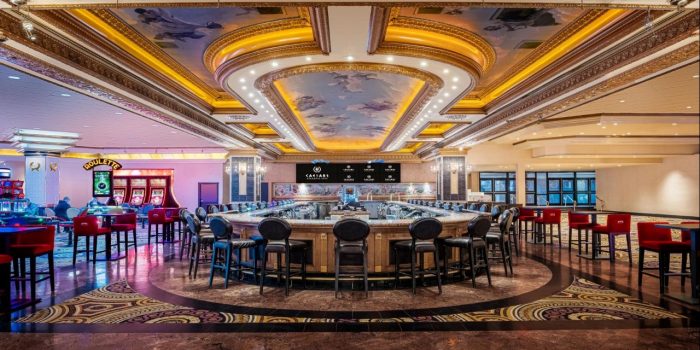 Book A Room
Facts
Type of Activity
Nightlife
Attire
Casual
Cover Price
None
Hours
Daily12pm-2am
Contact Number
609-441-2222
ABOUT TOGA BAR
Sophistication. Style. The all-new Toga Bar is Atlantic City's premier social destination. Toga's first-class ultra-lounge experience has what it takes to satisfy your late night desires. Expect high-energy music by AC's hottest DJs, posh VIP areas with bottle service, and an impressive video wall that illuminates the entire venue. It's all in an upscale cosmopolitan atmosphere. Ready to experience the ultimate night out on the town? Choose Toga Bar and see where the night takes you, or come back for after hours for a nightcap between 2 and 4 a.m. on weekends.
For bottle service and table reservations, call 609-441-2222.
NEW DRINK AC COCKTAILS
$10 cocktails - $6 refillsTry all three of our Drink AC drinks!
TOGA BAR TURN UP THE CLOCK
Turn up the Clock at Toga Bar. Every Friday and Saturday from 9 p.m. to 2 a.m., Toga Bar takes you through time. Enjoy special drinks, videos and the hottest tracks from the '70s, '80s, '90s and today. Every hour is a new decade. Come Turn up the Clock!
Always ask about our great craft beer selection.
REVIEWS
"So you're thinking to yourself, I would like to be served cocktails by the ancient Roman Pantheon. Is this unreasonable? Certainly not! The Toga Bar lets you enjoy Roman-themed specialty drinks such as Aphrodite's Kiss, Godiva's delight, and Eve's Temptation served by Bacchus himself."