Cafe Americano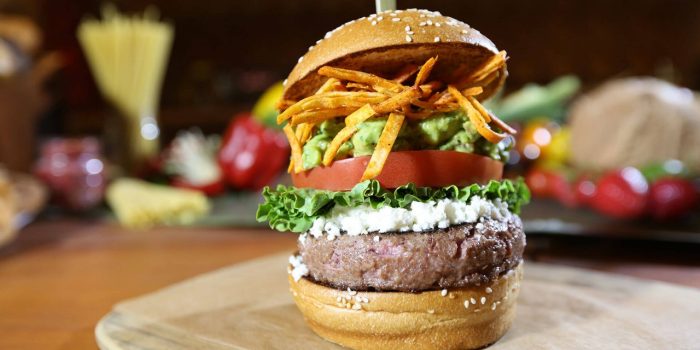 Book A Room
Facts
Cuisine
American
Price Level
$$
Attire
Casual
Contact
(702) 650-5921
Hours
Daily24 Hours
Whether it be breakfast, lunch, dinner, or something from the late night menu, you can savor food and drinks that are made fresh all the time.
Guests at Café Americano will enjoy a contemporary and relaxed atmosphere conveniently located just off the Caesar's Palace main lobby. Relax in the main dinning room highlighted with warm inviting tones and cool wooden accents. Pull up a seat at Café Americano's lively bar and watch as expert mixologists create quality and handcrafted cocktails. Enjoy classic American dishes as well as some Latin fare made with high-quality ingredients at all hours of the day.
Their dedicated chefs work as a team to provide guests with ultimate freshness and flavorful cuisine. Café Americano knows that a great meal is more than just about the food or wine, but also about creating a memorable and pleasant dining experience.
What to eat at this cafe:
Breakfast: Chicken & Waffles
Lunch: Cuban Sandwich
Dinner: Ribeye
Late Night: Double Bacon Cheesy Burger
Terraza at Cafe Americano
The Terraza by Café Americano is the newest dining concept curated by culinary masterminds V&E Restaurant Group that lives in the heart and soul of the Las Vegas Strip at Caesars Palace. Located adjacent to its sister location and 24-hour hot spot Café Americano, the Terraza boasts an eclectic menu consisting of urban eats, craft beers on tap, and an extensive cocktail and wine list. Comfortable and climate-controlled, lounge style seating makes for the perfect environment where sport fans can catch the game on a variety of high definition screens, or for those simply grab a cocktail on one of the few patios that exist on the Las Vegas Strip. While most restaurants specialize in one category, Terraza will elevate experiences, flavors and fillings including the freshest and largest array of accompaniments ranging from Latin, American, Asian and Tex-Mex cuisines.
Hours of Operation: Mon - Fri: 10 AM - 11 PM | Sat & Sun: 9 AM - 11 PM
Why You'll Love It
Fresh fruit to start your day
Have a hearty breakfast anytime
Enjoy a comprehensive cocktail program
Late night cravings menu
Make your own Bloody Mary
Delicious food at The Terraza
More incredible food from The Terraza
Elote at The Terraza
The Terraza at Cafe Americano
Start of dialog window.
Why You'll Love It
End of dialog window.