Gordon Ramsay Pub & Grill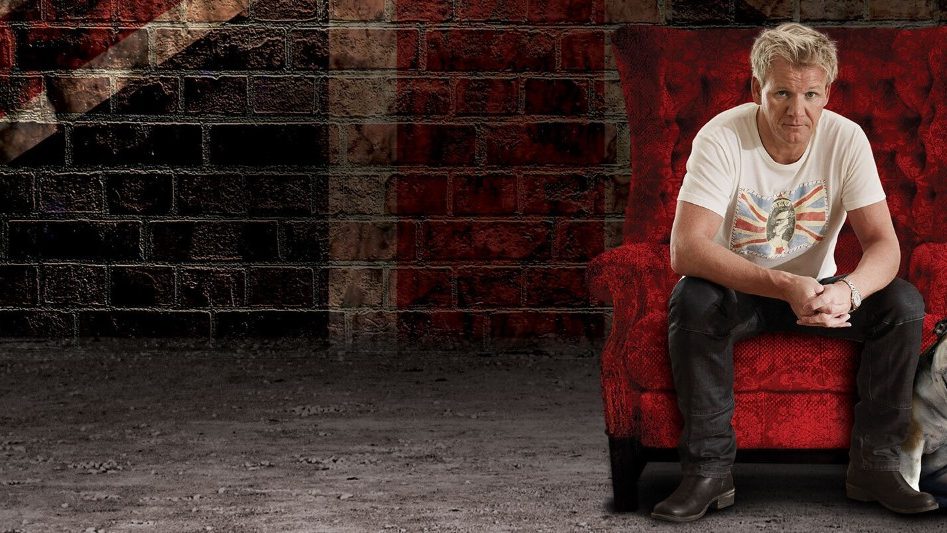 Reserve a Table
Facts
Cuisine
Other
Chef
Tatiana Askren
Price Level
$$$
Attire
Casual
Contact
(702) 731-7410
Hours
Sun. - Thurs.11 AM - 11 PM
Fri. & Sat.11 AM - Midnight
Happy Hour
Mon. - Fri.2 PM - 5 PM
Additional Info
GROUP DINING
For private dining and groups of 14 or more, please call Group Sales at 866-733-5827 or fill out an inquiry form.
The Super Bowl Party
Join us at Gordon Ramsay Pub & Grill inside Caesars Palace for the ULTIMATE foodie Super Bowl experience! With large flat screen TV's throughout and incredible menu options like Hellfire Wings, Foie Gras Toast, and the famous Beef Wellington, Gordon Ramsay Pub & Grill is a can't miss spot to experience the final game of the season. Indulge in premium game day bites with our All-You-Can-Eat package for $200 (plus tax and gratuity) or go all out by adding bottomless draft beer or house wine for and additional $50.
Guests can make reservations for this event by contacting the GR Pub Team HERE or (702) 731–7410.
THE ULTIMATE PUB
The 290-seat Gordon Ramsay Pub & Grill is the most authentic English pub experience in Las Vegas, as only a native UK chef can provide. The space is comprised of two unique restaurants in one, a mix conceptualized by the award-winning "Hell's Kitchen" host and chef Gordon Ramsay. Its location is near The Colosseum, Forum Shops entrance and self-parking garage.
The centerpiece of the restaurant is a striking bar with an array of beer taps and a backdrop reminiscent of iconic British telephone booths. A patio area extends the restaurant toward the casino floor where guests can be part of the action. A series of casual dining rooms and a private dining room give guests a variety of culinary experiences to fit any mood.
Nosh on elevated British pub food in the comfortable and lively casual bar and lounge seating area, showing sporting events from across the world. The pub includes 36 beers served on tap in addition to another 63 bottled beers. The menu has an eye toward dishes that pair well with beer, including English ale onion soup, shepherd's pie, a selection of sausages and the classic fish and chips.
The grill section of the restaurant features dishes including Scottish salmon, grilled rib eye, Duroc dry-aged pork rib eye and Colorado double lamb chops.
WHAT TO EAT AT THIS GORDON RAMSAY RESTAURANT:
Yorkshire ale batter fish and chips
Grilled lamb burger
Traditional shepherd's pie
Sticky toffee pudding
EXPERT TIPS
Your sports headquarters and a great place to watch football!
Voted 2015's Best British Pub by Las Vegas Review Journal
Gordon Ramsay's only English pub concept restaurant in town
Extended food menu offered in dining room only
English punk-inspired uniforms designed by Allison Leach
"Sundays just aren't Sundays without a roast, it's one of my most loved British traditions. That's why i'm declaring a Roast Revolution. It's time to claim back your Sundays! Gather your friends, family or colleagues and join us for the #RoastRevolution." - Gordon Ramsay
Chef's Corner
Gordon Ramsay, known not only for his refined cuisine, but also his TV personality on several hit programs including "Hell's Kitchen," "MasterChef" and "Kitchen Nightmares," has generated worldwide attention and entertained viewers on six continents.
Why You'll Love It
Sticky Toffee Pudding
Lamb Burger
Kettle Chip Nachos
Pistachio Pesto Chicken Sandwich
Warm & Salty Pretzels
Wedge Cobb Salad
Interior
Storefront
Start of dialog window.
Why You'll Love It
End of dialog window.
REVIEWS
"One expects perfection from TV's most temperamental chef and that's just what they get when dining at this English pub boasting more than 24 beers on tap plus 70 bottled selections."
"Three things stand out at this comfortable, casual restaurant: the libations, the cheery across the-pond ambience, and the elevated British pub grub—in that order. The cocktails are strong and diverse, with names like London Calling and God Save the Queen. Choose from 99 brews, and hum along with classic Brit pop and rock tunes while watching soccer on any of numerous flat-screen tellys. Grilled burgers, sandwiches, soups, and salads follow notable starters such as warm, salty pretzels with zesty cheese and mustard and scotch or deviled eggs with house-made horseradish and ketchup. The pot pie sampler (chicken, lamb, beef), crispy fish-and-chips, and lobster mac and cheese are standouts."