Appian Way Shops
Book A Room
Facts
Type of Activity
Shopping
Hours
Sun. - Thu. 10 AM - 11 PM
Fri. - Sat. 10 AM - 12 AM
In a winding, centralized hallway between Numb Bar & Frozen Cocktails and Gordon Ramsay Pub & Grill, you'll find the finest apparel, gifts, art and jewelry at the Appian Way Shops at Caesars Palace. In between browsing, be sure to see the life-sized replica of Michelangelo's David.
Caesars Activewear
Caesars Activewear offers the latest men's lifestyle and activewear from brands like Oakley, Under Armour, Adidas, Puma and Travis Mathew. Shop New Arrivals in golf apparel, pick up a new pair of gym shorts, or check out the wide variety of backpacks, luggage and accessories.
The store is located in the central corridor of Appian Way.
Open from 9 AM to 10 PM daily.
(702) 785-6809
Sun Gods
Sun Gods offers everything you need to lounge like a Roman god at Garden of the Gods Pool. Forget your swimsuit? Don't sweat, find one of a kind swimwear for men and women along with suncare, eyewear, sandals and other pool essentials. Shop New Arrivals from brands like Quiksilver, Psycho Bunny, Havaianas, Gottex and more.
The boutique is located at the end of Appian Way, adjacent to the entrance to the pool.
Open Monday through Thursday from 10 AM to 6 PM and Friday through Sunday from 9 AM to 7 PM
(702) 866-1149
Carina
Offering the latest in women's fashions, Carina carries the latest trends and styles in clothing, handbags, shoes and accessories. Brands include Joseph Ribkoff, True Religion, Alberto Makali, Betsey Johnson, Jessica Simpson and Vince Camuto.
Located near the Statue of David, adjacent to the Fed-Ex business center.
(702) 734-0789
Carnevale Gallery
Founded by Tony Carnevale, the gallery features fine art photography in limited editions. Legendary art photographers David Yarrow, Art Wolfe, Tony Kelly, Neal Preston, Christopher Franke and Barnev Valsaint are featured. The gallery also features "First Saturday Sax" with live saxophone performances on the first Saturday afternoon of each month.
The store is now located adjacent to the entrance of the Garden of the Gods Pool.
Steve Smith From Journey live at Carnevale Gallery
Join Steve Smith during their Journey residency (Oct 10, 17 & 24) at Carnevale Gallery where he will demonstrate how he creates his art work with his drum set and display 20 of his original art pieces.
RSVP TODAY
http://stevesmithdrumart.com/caesars/
Emperor's Essentials
This revamped store offers a large selection of beer, wine, liquor, snacks and accessories, including a large selection of Caesars Palace-branded merchandise, plus gear inspired by "The Hangover" movie series.
(702) 866-1255
FedEx Office at Caesars Palace
The FedEx Office Print & Ship Center in Caesars Palace offers everything for your convention exhibiting needs—from packing and shipping to signs, banners, office supplies, copying and printing services.
The store is now located at the entrance to the Appian Way, adjacent to the Statue of David.
Open from 7 AM to 6 PM Monday through Friday and 8 AM to 5 PM Saturday and Sunday.
(702) 650-0462
King Baby
Rooted in the freedom of the open road and in the spirit of rock n' roll, luxury brand, King Baby has opened a men's & women's jewelry boutique in the Appian Way Shops. It's located next to Nobu just past the Numb Bar. The brand has a large celebrity following, ranging from Taylor Swift to Howard Stern and is known for its edgy handcrafted sterling silver pieces with elements of precious stones, 18-karat gold, onyx, beads and leather. Proud to be MADE IN USA.
(702) 866-1896
Misura
Misura men's boutique offers the latest men's apparel from brands like Hugo Boss, Robert Graham, Under Armour, Hershel and more.Misura is located next to the Statue of David at the entrance to Appian Way.
Roberto Coin
Roberto Coin at Caesars Palace in Las Vegas is its tenth North American boutique. Innovative design and beautiful craftsmanship are the pillars at the heart of this Italian jewelry brand, making Roberto Coin the perfect addition to this premiere shopping destination. It is one of the first U.S. stores to usher in a new design aesthetic of sleek lines and champagne accents. This boutique is sure to offer a truly unique experience to customers, much like the brand's signature hidden ruby, which is found in each piece of Roberto Coin jewelry.
The Roberto Coin store is now located near the statue of David.
Open from 10 AM to 9 PM daily.
(702) 731-7094
Vittorio
Fashion forward boutique Vittorio offers a variety of fine Italian leather handbags and accessories.
Vittorio is located adjacent to the Palace Tower elevators.
Why You'll Love It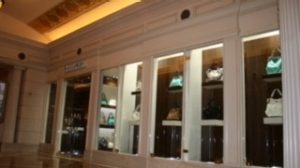 Find what you love inside Appian Way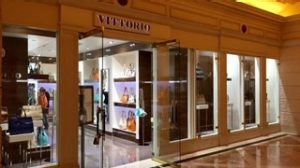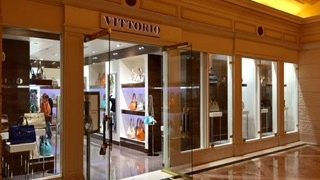 Vittorio has accessories for any style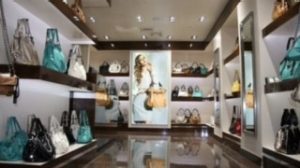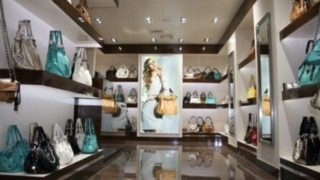 Find the hottest colors and styles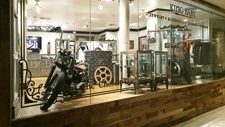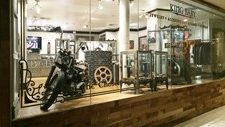 Express your unique style at King Baby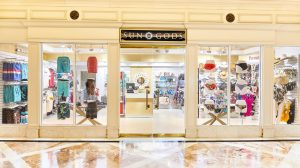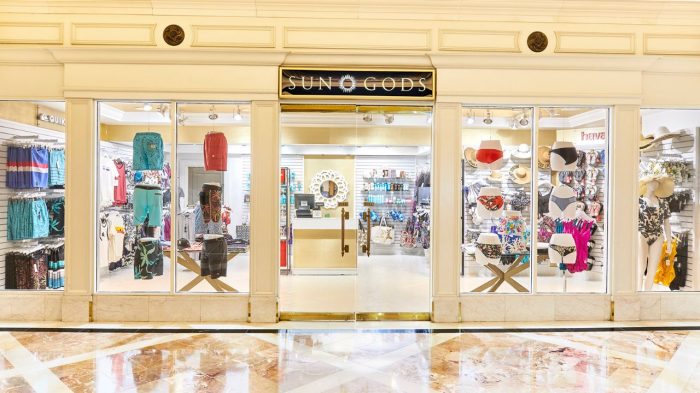 Sun Gods basking all of it's glory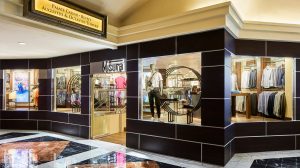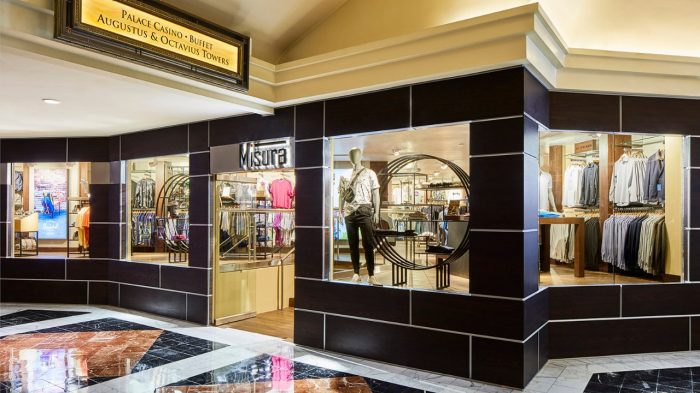 Misura inside Caesars Palace
Start of dialog window.
Why You'll Love It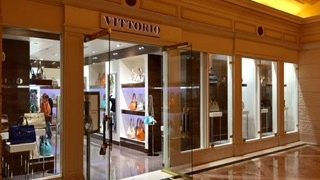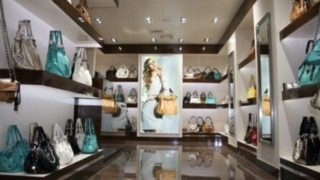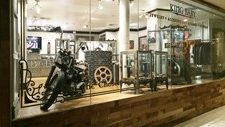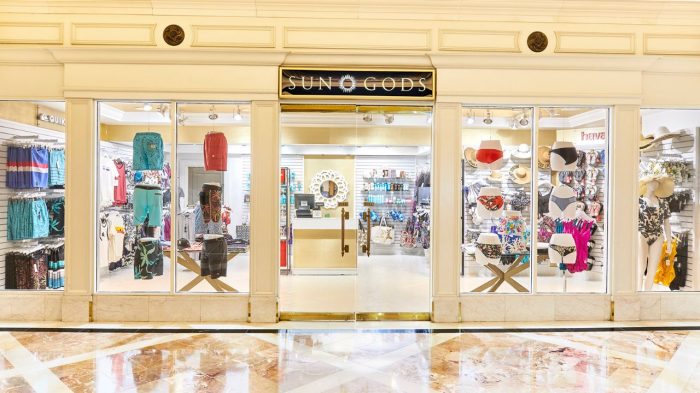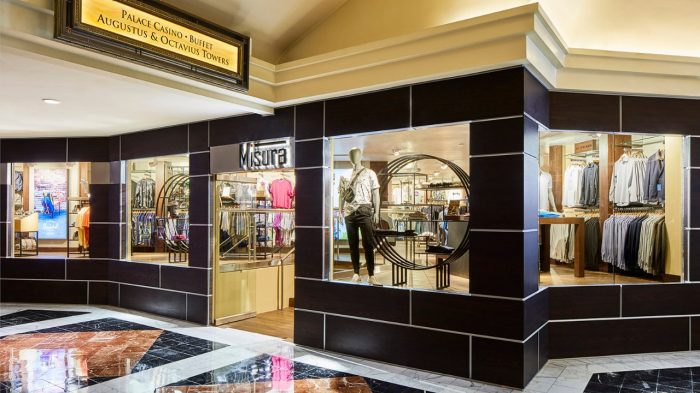 End of dialog window.