Appian Way Shops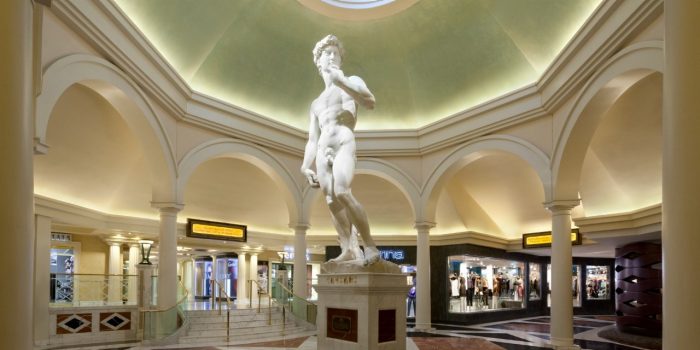 Book A Room
Facts
Type of Activity
Shopping
Hours
Sun. - Thu. 10 AM - 11 PM
Fri. - Sat. 10 AM - 12 AM
In a winding, centralized hallway between Numb Bar & Frozen Cocktails and Gordon Ramsay Pub & Grill, you'll find the finest apparel, gifts, art and jewelry at the Appian Way Shops at Caesars Palace. In between browsing, be sure to see the life-sized replica of Michelangelo's David.
ROBERTO COIN
Roberto Coin opens its tenth North American boutique at Caesars Palace in Las Vegas. Innovative design and beautiful craftsmanship are the pillars at the heart of this Italian jewelry brand, making Roberto Coin the perfect addition to this premiere shopping destination. It is one of the first U.S. stores to usher in a new design aesthetic of sleek lines and champagne accents. This boutique is sure to offer a truly unique experience to customers, much like the brand's signature hidden ruby, which is found in each piece of Roberto Coin jewelry.
702-731-7094
Martin & MacArthur
Find innovative design and style at Martin & MacArthur, located near the statue of David on the Appian Way. American craftsmen created exquisite home furnishings and personal accessories from sustainable USA woods, glass, ceramics and precious metals. Come see fine wood watches with automatic self-winding movements, wood sunglasses, stunning patent leather handbags, fine jewelry, and beautiful glass and bronze sculptures. The company is the premier fine furniture maker in Hawaii. Today, the company represents over 100 American artisans and craftsmen celebrating the beauty of American design.
702-866-1226
Carnevale Gallery
Founded by Tony Carnevale, the gallery features fine art photography in limited editions. Legendary art photographers David Yarrow, Art Wolfe, Tony Kelly, Neal Preston, Christopher Franke and Barnev Valsaint are featured. The gallery also features "First Saturday Sax" with live saxophone performances on the first Saturday afternoon of each month.
702-812-2706
King Baby
Rooted in the freedom of the open road and in the spirit of rock n' roll, luxury brand, King Baby has opened a men's & women's jewelry boutique in the Appian Way Shops. It's located next to Nobu just past the Numb Bar. The brand has a large celebrity following, ranging from Taylor Swift to Howard Stern and is known for its edgy handcrafted sterling silver pieces with elements of precious stones, 18-karat gold, onyx, beads and leather. Proud to be MADE IN USA.
702-866-1896
Optica
Optica, a boutique by the leading retailer of luxury eyewear, Luxury Optical Holdings, features its 15th Las Vegas location at the Appian Way Shops. With an extensive selection of premier luxury brands including Cartier, Chrome Hearts, Prada, Gucci and Dior, the boutique is also home to a large selection of its own exclusive line of eyewear, Morgenthal Frederics. Handcrafted from the finest materials, Morgenthal Frederics' signature one-of-a-kind buffalo horn frames make up the largest collection of luxury horn frames in the world.
702-852-3647
Olive & Beauty
This delicious tasting experience is a unique concept on the Las Vegas Strip. Olive & Beauty, an exotic boutique store carrying the finest and freshest olive oils and aged balsamic vinegars from around the world, offers hundreds of varieties along with gourmet spices, pastas, gift baskets, gifts and olive oil-based skin care and cosmetics.
702-433-7789
Carina
Offering the latest in women's fashions, Carina carries the latest trends and styles in clothing, handbags, shoes and accessories. Brands include Joseph Ribkoff, True Religion, Alberto Makali, Betsey Johnson, Jessica Simpson and Vince Camuto.
702-734-0789
Travel +
A premier supplier of elegant and cost-effective travel solutions, Travel + carries a variety of designers and manufacturers such as Rimowa, Samsonite, Victorniox, Delsey and more. Guests can browse from a large selection of suitcases, handbags, wallets, backpacks, business cases, laptop cases, luggage and travel accessories.
702-616-0830
Vittorio
Fashion forward boutique Vittorio offers a variety of fine Italian leather handbags and accessories.
Forever Flawless
This boutique encourages guests to put their best faces forward, offering an array of skincare and cosmetics.
702-912-1412
Emperor's Essentials
This revamped store offers a large selection of beer, wine, liquor, snacks and accessories, including a large selection of Caesars Palace-branded merchandise, plus gear inspired by "The Hangover" movie series.
702-866-1255
For additional shopping in Las Vegas visit The Forum shops.
Why You'll Love It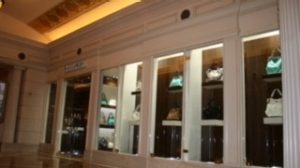 Find what you love inside Appian Way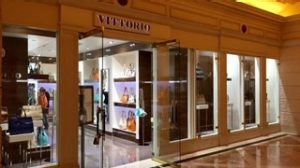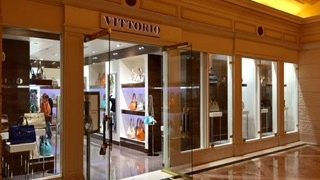 Vittorio has accessories for any style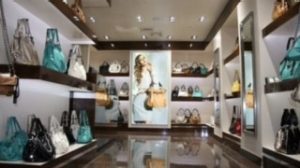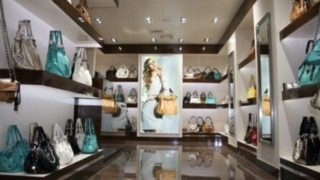 Find the hottest colors and styles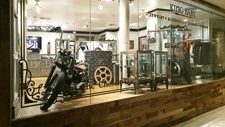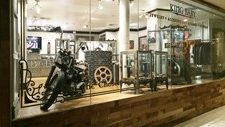 Express your unique style at King Baby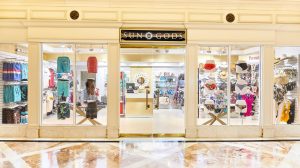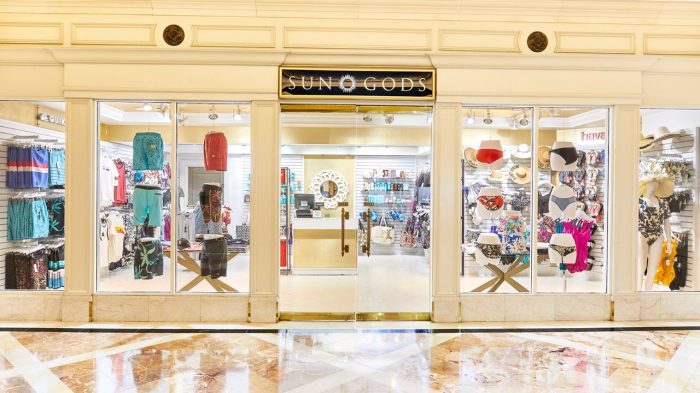 Discover fine luggage and accessories
Start of dialog window.
Why You'll Love It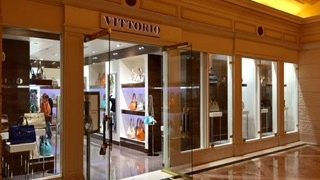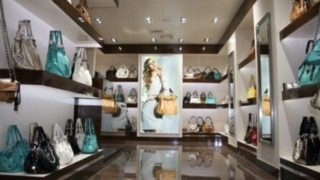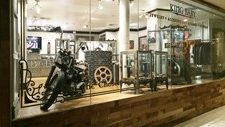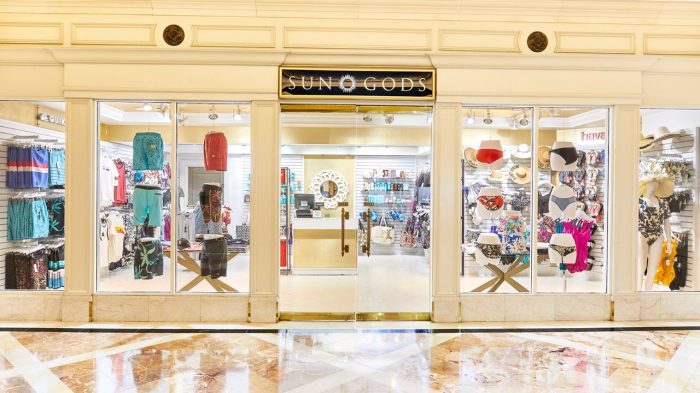 End of dialog window.