Football at Caesars Palace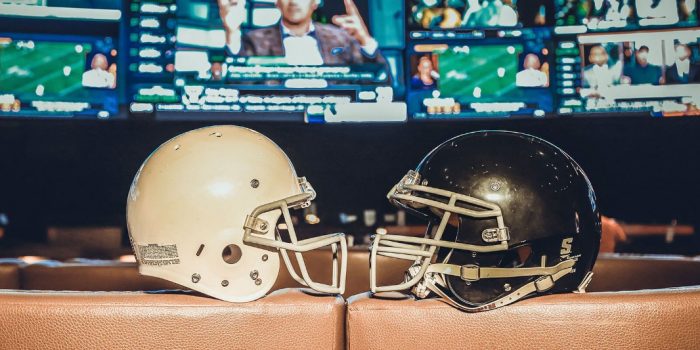 Book A Room
Facts
Type of Activity
Property Feature
Caesars Palace is your spot for all things football this season. With property-wide drink specials, VIP viewing packages and mobile ordering available so you can grab a bite without missing a play, Caesars Palace is ready to provide you with the ultimate viewing experience.
Race & Sports
Catch all the action on a custom built, 143' HD LED screen, coupled with state-of-the-art 4-Zone Directional Sound making it one of the largest and best sounding system on the Las Vegas Strip.
Lounge
VIP EXPERIENCE
Alto Bar, the largest bar at Caesars Palace, is ready to provide you with the ultimate football experience. Our Ultimate Tailgate package includes access to our private dining room for you and up to 20 of your friends. Watch the games like a VIP with access to private TV screens. Book now for all college and pro games.
Nightlife
ULTIMATE MAN CAVE
A 208-inch video wall makes Montecristo a prime spot to watch all the games this season. Lavish leather couches and oversized leather arm chairs fill the room and will ensure your comfort during long games.
Nightlife
TAILGATE PARTY
Experience the ultimate college tailgate experience outside at our Spanish Steps bar. Compete against your friends as you test your passing accuracy with football tire toss and other fun bar games in our ultimate game zone. Enjoy gameday drink specials and grab a bite from the grill while you watch every game on a multitude of TV screens surrounding our circular bar. The fun starts here at Spanish Steps.
Drink Specials
Catch the games and enjoy drink specials every gameday at Slice Bar, Sports Book Bar, Lobby Bar and Apostrophe Bar.