The Forum Shops at Caesars Palace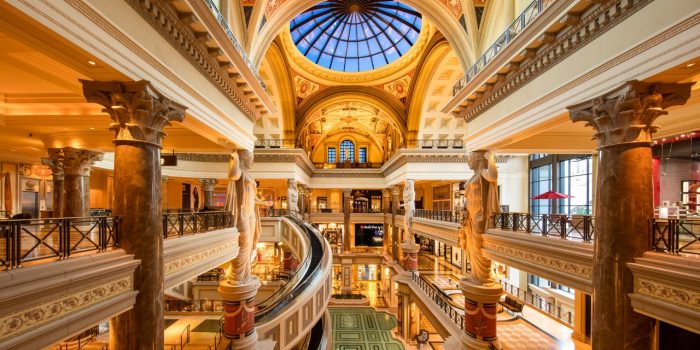 Book A Room
Facts
Type of Activity
Shopping
Hours
Sunday - Thursday 11 AM - 8 PM
Friday - Saturday 11 AM - 10 PM
Contact Number
Info Line: 702-893-4800, Lost & Found: 702-893-2466
Known as "The Shopping Wonder of the World," The Forum Shops are a must-see, all-encompassing experience at Caesars Palace. Las Vegas' definitive luxury shopping destination, The Forum Shops include approximately 160 specialty stores and fine restaurants and attractions. Its lauded designer stores such as Louis Vuitton, Versace, Giorgio Armani, Valentino and Gucci represent some of the biggest names in fashion.
The Fall of Atlantis animatronic show, a giant 50,000 gallon aquarium and some of the Strip's most stunning architecture and design are wondrous elements to explore as you shop. Las Vegas restaurants at The Forum Shops include Water Grill, The Palm, Carmine's NYC, Sushi Roku, and The Cheesecake Factory. The Forum Shops continues to grow, with store expansions and new openings every year.
LAS VEGAS RESTAURANTS AT THE FORUM SHOPS
The Cheesecake Factory
Il Mulino New York
Joe's Seafood, Prime Steak and Stone Crab
Sushi Roku
The Palm
Trevi Italian Restaurant
Water Grill
Carmine's NYC Family Style Italian Restaurant
Planet Hollywood Restaurant
Smoked Burgers and BBQ
SPECIALTY SHOPS
For more information, click HERE.
EXPERT TIPS
Famed diamonds at Hearts on Fire, Van Cleef & Arpel, Cartier and Tiffany & Co.
Separate Fendi shoe boutique is the only one in the country
Martin Lawrence Galleries is the world's largest privately-owned art gallery and features a wall of Andy Warhol pieces
Tourneau, Roman Times, Officine Panerai, Blancpain, Breitling and Hublot are a must for watch collectors
Some shops feature only-in-Vegas exclusive items
Check out the special private showroom in Burberry boutique
Three convenient valet areas - one off the Strip, one off of Frank Sinatra Blvd and one between The Forum Shops and Caesars Palace
for a full list of stores visit www.simon.com/mall/the-forum-shops-at-caesars-palace/stores
Why You'll Love It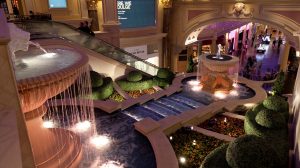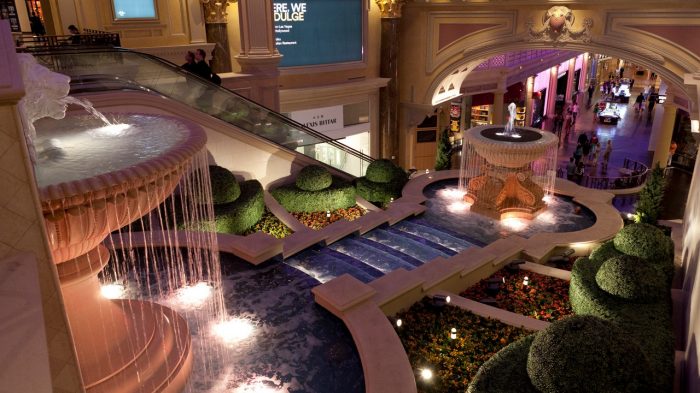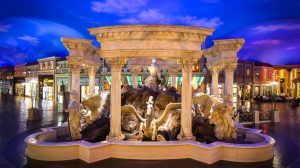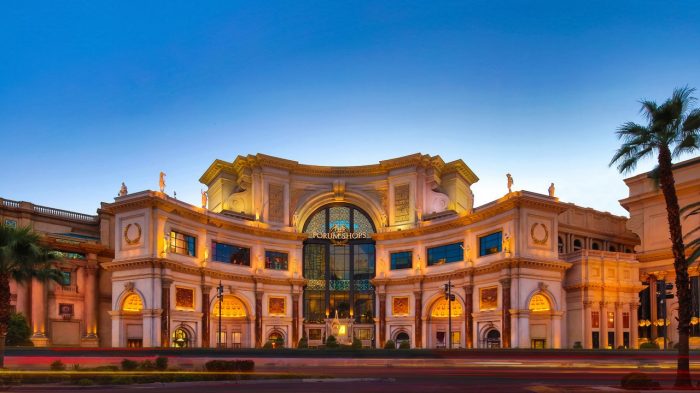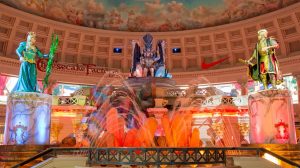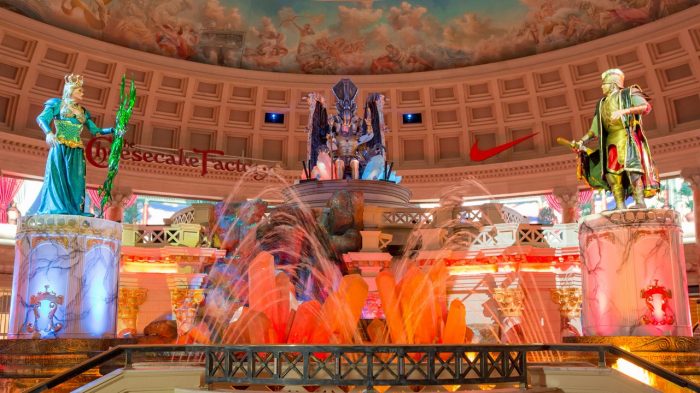 Start of dialog window.
Why You'll Love It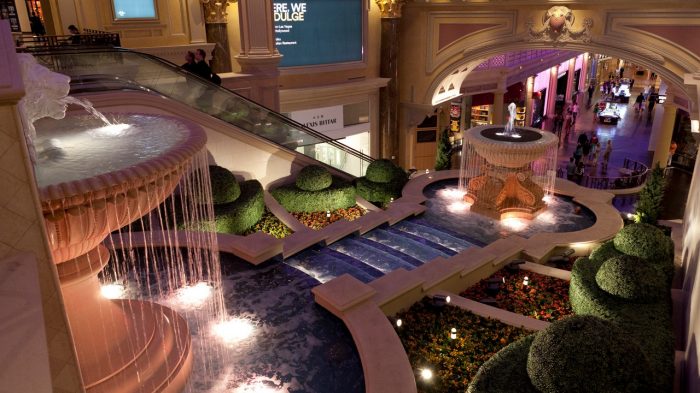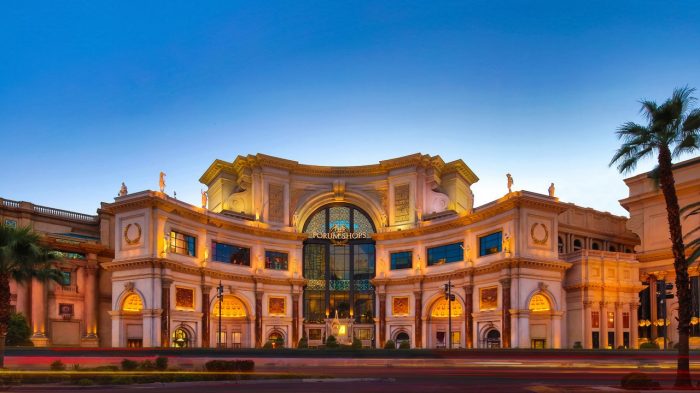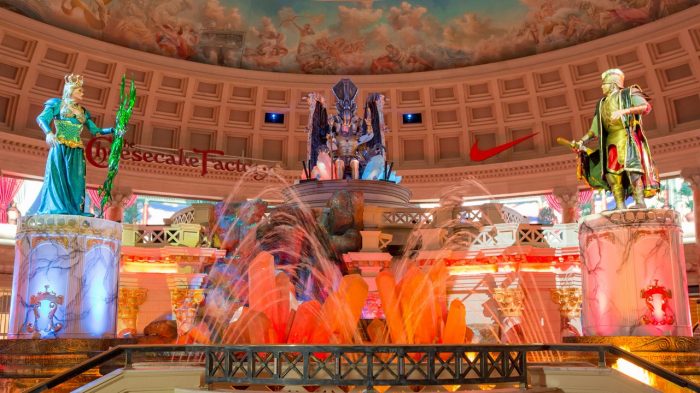 End of dialog window.
Most of us go to the mall to grab the outfit we want, then leave. But the Forum Shops at Caesars Palace is far from simple -- you'll want to stick around a lot longer. Talking statues. An exotic fish aquarium. World-renowned restaurants. With stores from famous designers like Salvatore Ferragamo, Gianni Versace, Dolce and Gabbana and Louis Vuitton, you won't have a problem with splurging.