OMNIA Nightclub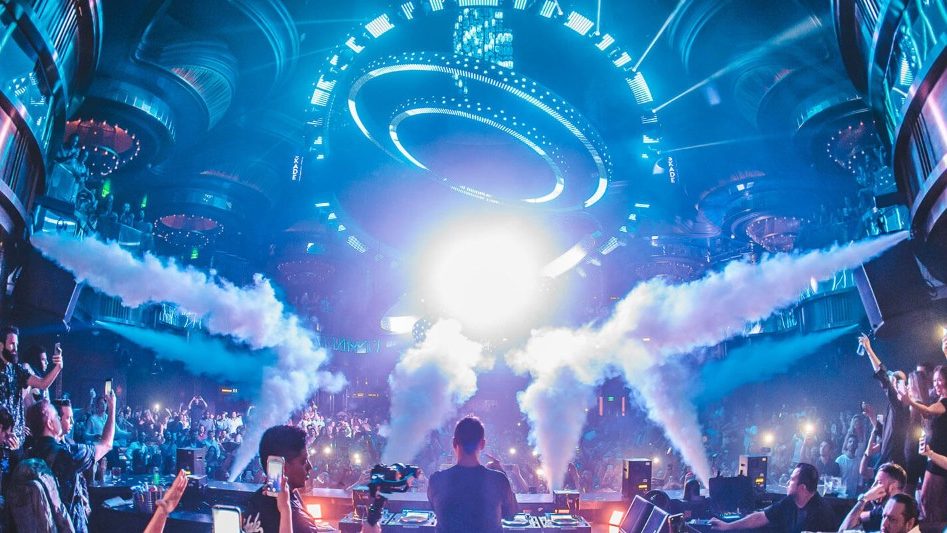 Book A Room
Conceptualized around the elements of opulent, classic design and modern technology, OMNIA Nightclub inside Caesars Palace is an interactive nightlife destination that can only be understood through the first-hand experience.
The 75,000 square-foot multi-level destination encompasses four distinct spaces for guests to enjoy, including a seductive ultra-lounge called the Heart of OMNIA, a high energy main club, and balcony, as well as a breathtaking outdoor terrace, showcasing panoramic views of the Las Vegas Strip. The nightclub is home to an expansive artist roster, bringing the industry's hottest DJ talent to the Las Vegas Strip. Filled with interactive features and luxurious finishes at every turn, OMNIA sets the stage for patrons who enter our world to discover the unexpected.
OMNIA's Main Room features multiple layers, an expansive dance floor, antique mirrors, and seats of rich leather – all underneath a gigantic kinetic LED chandelier that ascends, descends, morphs and transforms to the beat of the night.
Heart of OMNIA - Slipping into the ultra-lounge is like discovering your detour is a destination in and of itself. Explore antique brass, mirror panels, embossed vinyls and rich draping velvets – with tech-forward LED panels integrated throughout for an ever-evolving scene.
Terrace - Overlooking the action of the famed Las Vegas Strip, the outdoor terrace transports guests to the splendor of an outdoor escape with a splash of technological marvel. Open air mingles with modern luxury, with inset lighting in glass floor tiles pulsing to the beat from the LED-laced DJ booth.
Wild at Heart is a weekly Tuesday concept to release that mid-week, built-up energy. Time to let loose and be a little wild.
Complimentary entry with room key card on Thursdays & Sundays. Excludes special events and holidays. Management reserves all rights.