Venus European Pool Lounge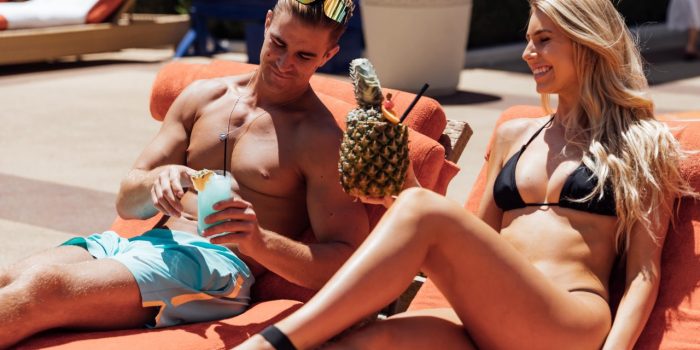 Book A Room
Facts
Type of Activity
Pool
Cover Price
Complimentary for all guests.
Hours
Friday - Sunday8 a.m. - 5 p.m.
Contact Number
(702) 731-7280
Additional Info
Guests must be 21 years of age or older
Must present a valid ID upon entry
** PLEASE NOTE: The 21 years and older European-style sunbathing aspect of Venus will return in March 2019**
Sunbathe the way Caesar intended. The secluded environment invites those 21 years of age and over to experience fun European-style sunbathing in private comfort.
The 10,000-square-foot retreat hosts 14 cabanas, 16 day beds, 10 couches and plenty of chaise lounge chairs. You'll find the perfect spot to catch rays, people-watch or just take in the lush surroundings.
Venus Pool offers high-end food and beverage choices for you to indulge in while perfecting your summer tan. All drinks are topped and made with the freshest fruits and ingredients. Light treats include sushi rolls, crisp salads, sandwiches and burgers served straight from the grill.
EXPERT TIPS
Try one of QUA Baths & Spa poolside massages!
Complimentary for all patrons 21+