The Book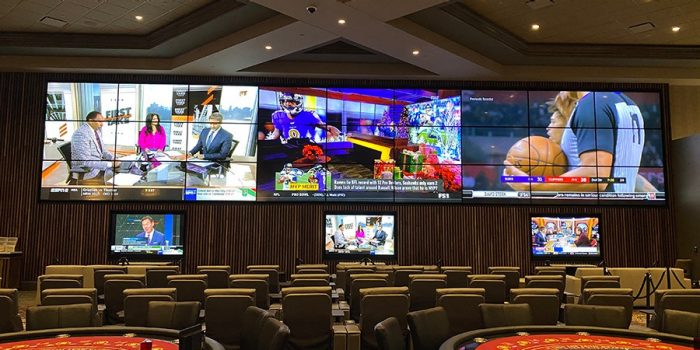 Book A Room
Hours of operation
Monday - Friday | 12 PM - 12 AM
Saturday & Sunday | 10 AM -12 AM
The best place for Kentuckiana sportsbetting is The Book at Caesars Southern Indiana. It is action-packed all year long. Play a hunch on your favorite team's performance to make a winning bet in The Book. Whether it's game day or post time, our knowledgeable, friendly and helpful staff is ready to assist you – and whomever you're rooting for, you can watch all of the action on large-screen TVs throughout The Book. Come for the sports, stay for a betting experience like never before.
Guests are able to place bets on the outcome of their favorite professional and college sporting events including football, basketball, baseball, hockey, boxing, golf, tennis, auto racing and more. The Book will not take bets on horse racing. To book a Fancave for you and your friends, please call 812-969-6175. You will have access to your own television, XBox One, and the ability to order drinks and food.
Winning tickets can be redeemed at the cashier cage after hours.