Aroma Café & Bar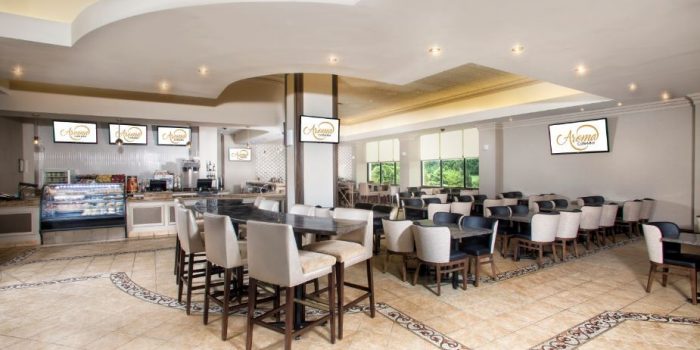 Book A Room
Facts
Cuisine
Cafe/Variety
Price Level
$
Attire
Casual
Hours
Breakfast | 6am-12pmDaily
Dinner | 5pm-11pmClosed Tuesday & Wednesday
Room Service Breakfast | 6am-12pmDaily
Room Service Dinner | 5pm-12amClosed Tuesday & Wednesday
Unwind and indulge at Aroma Café & Bar, a casual dining spot conveniently located in the lobby of Caesars Southern Indiana.
Aroma Café serves Seattle's Best Coffee, fresh-baked pastries and a full breakfast menu. But starting the day is just the beginning. Lunch and dinner menus include appetizers, grab-and-go sandwiches, pizza, steak, seafood, mouthwatering desserts, and your favorite wines and spirits.
Save room for one of Aroma Café's signature decadent desserts.