Things To Do at Caesars Southern Indiana
Property Feature
When it comes to conducting successful meetings and events, you'll find Caesars is strictly business. We can provide everything to meet your needs, within a stimulating and entertaining environment. Our conference center has it all – complete with meeting rooms equipped with the most technologically advanced sound system, lighting, environmental controls and connections for data or cable TV, and a 14,000-square-feet showroom that easily configures for banquet or theatre-style seating.
Pool
Our pool is open from 8a-8p for everyone and is open 8pm-Midnight for Adult Swim only.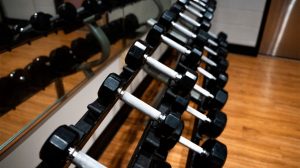 Property Feature
Fitness Center
The Fitness Center is open 24/7
Golf
Chariot Run's spectacular equestrian-themed golf course adds 18 holes and over 7,000 yards of exciting golf to Southern Indiana.
Local Attractions
Explore the Local Attractions near Caesars Southern Indiana.
Local Attractions
Sporting Club at the Farm provides the premiere sporting clays course and archery range in the Southern Indiana/Louisville region.
Property Feature
Let Caesars Southern Indiana make your wedding dreams spring to life! A wedding at Caesars is a one-of-a-kind experience.
Spa
The newest indulgence at Caesars Southern Indiana, Indulge The Spa is the place to prepare for a big day or unwind after one!
Nightlife
Volt Lounge at Caesars Southern Indiana is a high-energy bar and lounge overlooking the river where guests can enjoy specialty cocktails and live music.
Nightlife
Grab your friends and meet up at Juno Bar, the circular casino bar that's right in the center of the action at Caesars Southern Indiana.
Nightlife
Spears & Spirits
Spears & Spirits is currently closed.
Shopping
Introducing the new power couple Livia and Augustus, the signature Caesars women's and men's fragrances.