Corporate Giving
Since the beginning, Caesars Windsor's Corporate Giving Program has proudly supported the tireless efforts of local charitable and not-for profit organizations that work towards building a better future for our community and its citizens.
OUR COMMUNITY IMPACT
Caesars Windsor is proud to invest in local non-profit organizations to enrich the community where we do business, where we live and where we play.
OUR HEROS
We believe that donating our time, talent and resources are equally important. Our HERO (Helping Employees Reach Out) employee volunteer program enables, encourages and empowers employees to be leaders in our community by embodying the spirit of People, Planet, Play. We are continually overwhelmed by the passion, dedication and generosity of our employee HEROs. Each year our HEROs give thousands of hours volunteering in our community to help improve the lives of others.
OUR FOCUS
Caesars Windsor Cares is focused on allocating funding to positively impact the greatest number of individuals possible. Our program's primary focus is on Health and Wellness, Environment Sustainability and Conservation, Community Enrichment and Seniors.

Seniors
Windsor Symphony Orchestra – Music for Health
Giving the gift of music uplifts the spirit and brings joy to audiences. For seniors, especially those in low-income housing, it brings more than a smile; it has the power to reduce isolation, promote health and enrich lives.
The Caesars Windsor Cares Music for Health program, created in collaboration with the Windsor Symphony Orchestra, was designed for residents in long-term care facilities in the Windsor-Essex region. Music for Health is based on the positive impact music can have on mental, emotional and physical health. This program features travelling performances by WSO string quartets and quintets at rest homes, retirement homes, and social service agencies across Essex County. An interactive experience, clients are encouraged to participate in the performances using small hand percussion, selecting pieces to perform, as well as sharing their own memories.In its first year, the sponsored program was performed at 13 residences and to over 650 seniors, expanding WSO's reach and bringing live music right where they live.
Albert Dumochelle, Lifestyle and Program Manager at Chartwell St. Clair Beach: "The Music for Health Program has brightened the lives of our residents. Many of our clients have been orchestra and concert fans their whole lives, but going to the venues for some of them has become difficult or impossible. Music for Health brings the magic of the orchestra to them, which rekindles their love for classical music and brings back great memories. The smiles on everyone's faces is a testament to the success of Music for Health"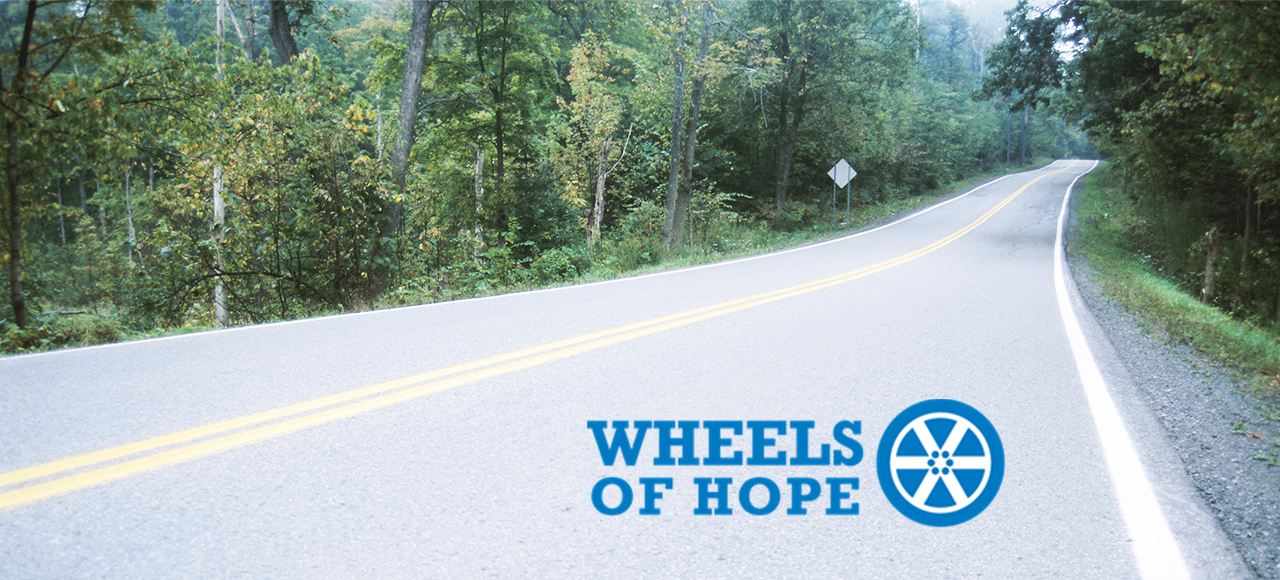 Health & Wellness
Canadian Cancer Society - Wheels of Hope Program
Sometimes getting to appointments can be stressful for many cancer patients. The stress of finding transportation to multiple treatments adds to the hardship of caring for themselves and healing. In Ontario, one in five patients cannot get to their life-saving appointments.
The Canadian Cancer Society of Windsor-Essex's Wheels of Hope volunteer transportation program helps patients who have no other way of getting to and from cancer-related care. With support from Caesars Windsor Cares, this program provided 4,448 trips to the Windsor Regional Cancer Program for 279 patients. This donation also allowed for long-distance travel to London, Toronto and Hamilton when specialized treatment was required.
Margaret Cadman, Cancer Survivor: "I truly believe that, without the transportation service and the help of the volunteer drivers, I wouldn't be here today to tell my story." Unfortunately, cancer has affected so many in our community, including our own employees, their friends and families. The Caesars Windsor Cares program is committed to working with non-profit organizations that support individuals battling and surviving cancer.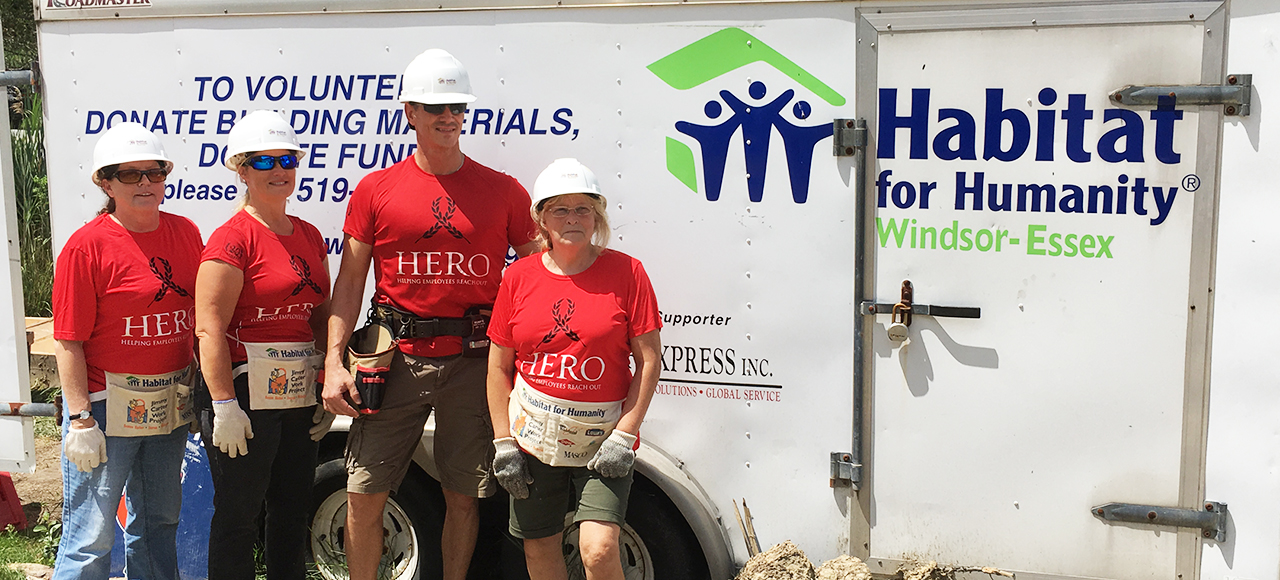 Community Enrichment
Habitat for Humanity – Community Builds
Imagine a community where everyone has a safe, decent and affordable place to live. This is the vision of Habitat for Humanity Windsor-Essex. Habitat homes provide strength and stability for low-income families and build stronger communities and better neighbourhoods.
Caesars Windsor collaborates with local organizations to have an impact in our community where the need is the greatest. By partnering with Habitat for Humanity's Community Builds, homeowners achieve the strength and self-reliance they need to build a life for themselves and their families. For over 14 years, Caesars Windsor Cares has donated over $100,000 and our HERO employees have volunteered in Habitat Build Days.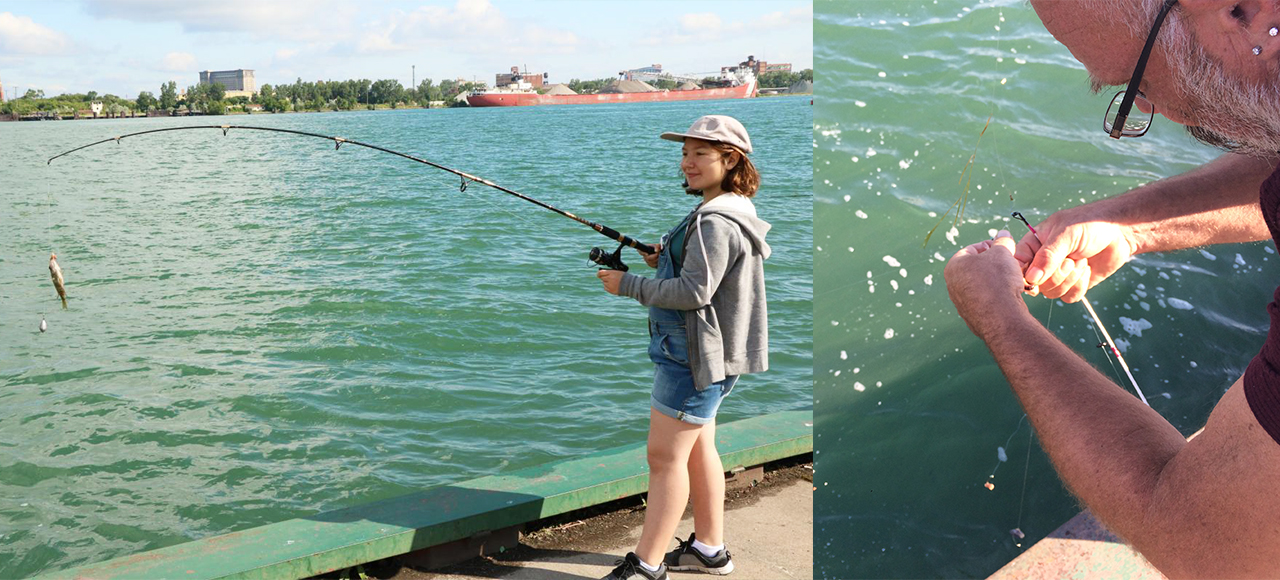 CodeGreen
Detroit River Canadian Clean Up – Family Fishing Day
Summer memories are rich with excursions to the beach, enjoying a bike ride or spending the day fishing. Encouraging families to reconnect to nature was made easy with the Detroit River Canadian Cleanup's annual Family Fishing Day event. In partnership with Caesars Windsor Cares, the Detroit River Canadian Cleanup hosted a Learn to Fish event where residents were given equipment and had the opportunity to work one-on-one with a volunteer experts. The fun interactive event engaged families in the sport of fishing and educated them on the importance of water stewardship and protecting our river. Expert anglers shared their passion and helped participants learn new skills, while creating a connection to the Detroit River watershed and their community.
This event took place during Ontario Family Fishing Event week when residents can fish in Ontario without the mandatory license. With the help of volunteers and experts, over 100 participants experienced fishing on the Detroit River! The DRCC also provided information about restoration and cleanup projects, statistics on increasing fish populations and how to safely consume fish from the river.
Corporate Giving Guidelines
GIVING GUIDELINES
We are proud of the thousands of charities we have supported since our inception in 1994. We are focused on allocating funding to positively impact the greatest number possible and where there is the greatest need. Our program's primary focus fall under these tenets:
Health and Wellness
Environment Sustainability and Conservation - CodeGreen
Community Enrichment
Seniors
CAESARS WINDSOR IS UNABLE TO SUPPORT THE FOLLOWING:
Individuals or grants/sponsorships to individuals
Partisan, political, religious or denominational organizations
Endowment funds, bursaries or scholarships
Operational funding
Events or activities focused primarily on attendees who are under 19 years of age
Athletic sponsorships for individuals or teams including little leagues
Government funded agencies or organizations
Conferences, congresses, seminars or meetings
National/Provincial organizations whose local chapters already receive our support
Generic requests: "To whom it may concern or Dear Sir/Madam" letters will not receive consideration.
REQUIREMENTS:
All charitable requests must be submitted 60 business days prior to the event or the date the funds are required. We appreciate your patience with this process and encourage you to plan ahead. Last minute-requests cannot be considered.
Please complete our Event Sponsorship Request Form and email it to WCLCorporateGiving@caesarswindsor.com along with your request on official letterhead.
When providing assistance we reserve the right to request copies of audited financial statements of the organization receiving the assistance or of the specific project, event or program that we supported for two years following the date of the contribution.
Due to very high demands for funds/sponsorships/donations, Caesars Windsor is unable to respond to all requests. Only successful applications will receive a written response.