Health and Safety Plan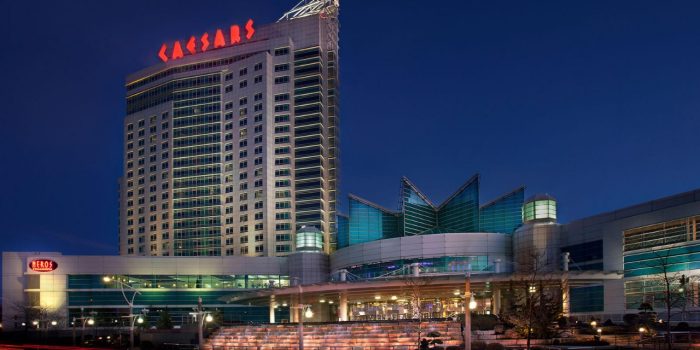 Book A Room
What follows is an overview of our multi-layered health and safety plan, which has been assessed and approved by an expert in infectious diseases to mitigate and reduce the risk of exposure to infectious diseases such as COVID-19. This plan serves as a guide for the safe reopening of Caesars Windsor, as well as for the ongoing maintenance of customer areas and employee workspaces. Operating guidelines with new rules for cleaning and sanitizing, social distancing and personal protective equipment (PPE) have been enhanced to comply with information provided by Municipal, Provincial and Federal public health officials.
Employee Protections
All employees are required to pass a health assessment before reporting for work and will receive training on our health and safety guidelines, and cleaning and sanitizing techniques, including use of PPE.
Employees are provided and required to wear appropriate PPE including masks and must pass a temperature check prior to starting their shift.
Employees are permitted to use front-of-house restrooms and hand sanitizing stations will be conveniently located in order to allow for frequent handwashing.
Work and common areas have been arranged to allow for social distancing.
Guest Protections
All guests are required to complete a health questionnaire before entering the casino.
All guests are required to wear a mask that covers their nose and mouth.
Any guest who refuses to wear a mask will be directed to leave the property.
A two-metre social distancing policy is in place and guests will be asked to practice social distancing from other guests and employees. Floor markers and signage will be placed throughout the property to help guide employees and guests on how to safely practice social distancing.
Where social distancing is challenging, mitigating protocols will be implement including plexiglass barriers.
Hand sanitizing stations are readily available throughout the property for guests and employees to use and signage will be placed throughout the property to remind employees and guests of the importance of proper handwashing protocols.
Socially Distant Gaming
Slot machine banks will be arranged with chairs removed or covered to ensure that customers can maintain a physical distance of at least two metres from each other.
Slot machines and chairs are sanitized regularly.
Common Spaces
High-touch surfaces will be cleaned and sanitized on a regular basis.
Amenities that do not allow for social distancing are temporarily closed.
Where social distancing cannot be maintained, plexiglass barriers will be used to separate employees and guests including the Cashier Cage.