Our Caesars Entertainment 2019-2020 CSR Report represents our 11th year of reporting on important areas of social and environmental impacts that we generate as we pursue our business objectives. Download it to learn more about our teams' many directions in taking care of our people, our customers and the communities in which we live and operate.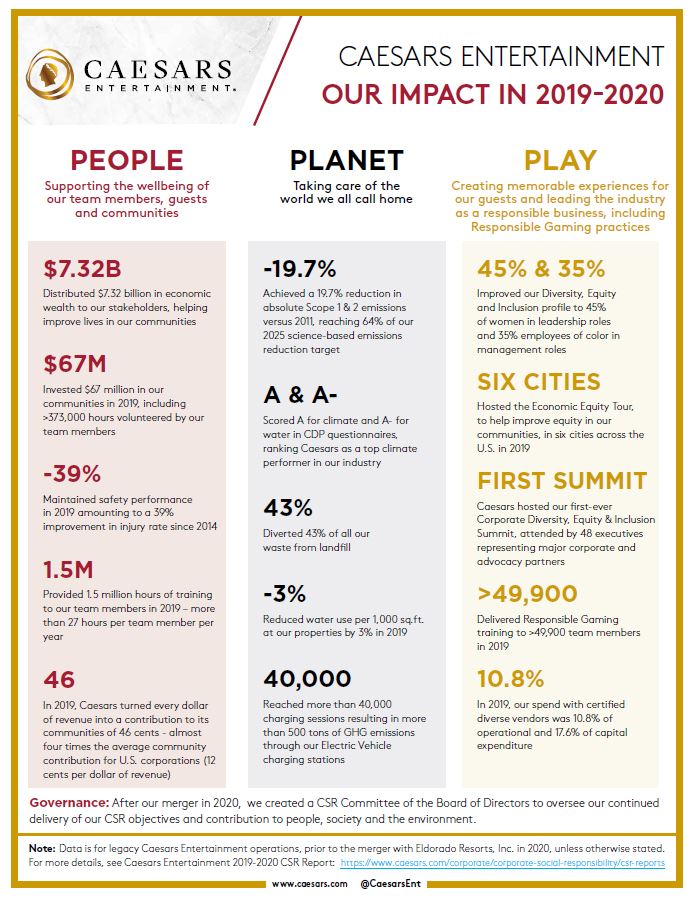 Verification Statement: Caesars 2019 GHG emissions and water withdrawal datasets have been verified by an external expert.
GRI Index: This report is aligned with the Global Reporting Initiative (GRI) Standards: Core option.
CSR Reports:
CDP Report: Climate Change 2020
CDP Report: Water Security 2020