Each October, Caesars team members across the U.S. rally their colleagues to raise funds and awareness supporting breast cancer. From the well-loved Battle of the Bras and pink blackjack table felts to health screenings and donation drives, everyone finds a way to get involved.
Some locations take it to the next level, showing tons of enthusiasm and dedication to the cause with a wide variety of educational and fun initiatives. To recognize their efforts, we hold a contest each year.
Here are this year's winners, with just a few examples of their many creative initiatives. Together, the three winners earned a combined $25,000 donation from the Caesars Foundation to their local American Cancer Society chapters!
First Place: Harrah's Ak-Chin, won a $10,000 donation
Harrah's Ak-Chin won first place in our contest for the second year in a row! Supporting those suffering from breast cancer is a key part of their efforts. Harrah's Ak-Chin partnered with the Ironwood Cancer and Research Center to donate comforting items to women undergoing chemotherapy at its facility. Team members gathered blankets, mints, puzzle books and more, delivering 32 bags to patients at Ironwood. The team found time for fun, too, by surprising guests with a pink flash mob right on the casino floor and decorating office doors with creative breast cancer awareness themes.
Second Place: Atlantic City Region (Caesars Atlantic City and Harrah's Resort Atlantic City) won an $8,000 donation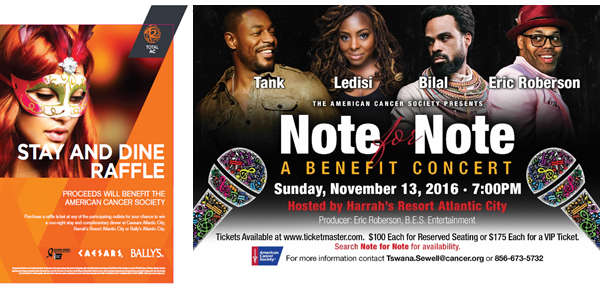 We know that guests appreciate our support of breast cancer awareness, and we like getting them involved. Our Atlantic City locations hosted a variety of fun events benefiting the American Cancer Society (ACS), from a benefit concert to a raffle with all proceeds benefiting ACS. Atlantic City locations also hosted free on-site mammograms for guests and team members to support breast cancer prevention.
Third Place: Tunica (Horseshoe Tunica and Tunica Roadhouse) won a $7,000 donation
Education is an integral piece of breast cancer awareness. In addition to fundraising, our Tunica locations were especially focused on the link between healthy lifestyles and cancer prevention. They kicked off the month with a morning walk from Tunica Roadhouse to Horseshoe Tunica, ending with free healthy refreshments and education about how daily exercise like walking aids in cancer prevention. Tunica locations hosted a total of ten educational workshops for guests and team members, including talks on detection and prevention from the American Cancer Society. In addition, throughout 2016, the two locations have raised $95,000 for the American Cancer Society.
Honorable Mention: Northwest Louisiana (Horseshoe Bossier City and Harrah's Louisiana Downs)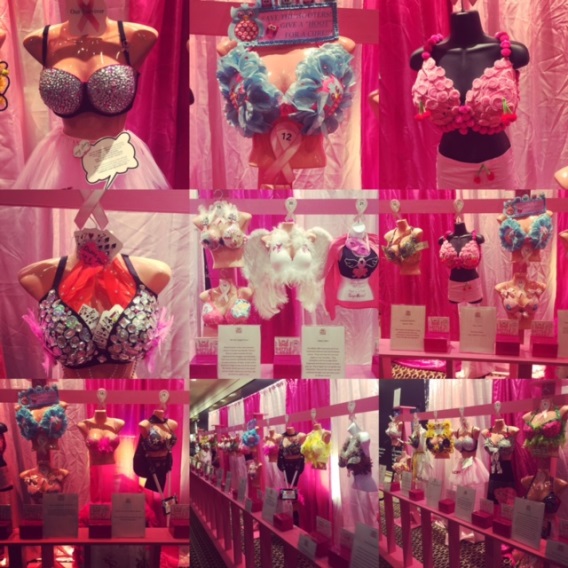 Caesars locations enterprise-wide compete for the money by decorating bras for the team member fashion show Battle of the Bras, yielding some truly beautiful (and bizarre) creations. At Battle of the Bras, Caesars' Northwest Louisiana properties ignited the audience to raise more than $6,000 for the Mid-South Division of the American Cancer Society from generous guest and team member donations to add to a total $20,000 donation to the organization.
It's the enthusiastic participation of our locations nationwide that have helped us contribute almost $4 million to cancer-related organizations to date. We support the American Cancer Society's Relay for Life, the Susan G. Komen Race for the Cure, the Making Strides Breast Cancer Walk, and more. Thanks to all Caesars guests and team members who participated in Breast Cancer Awareness Month at Caesars