As their residency comes to an end, the Backstreet Boys are leaving a permanent mark in Las Vegas.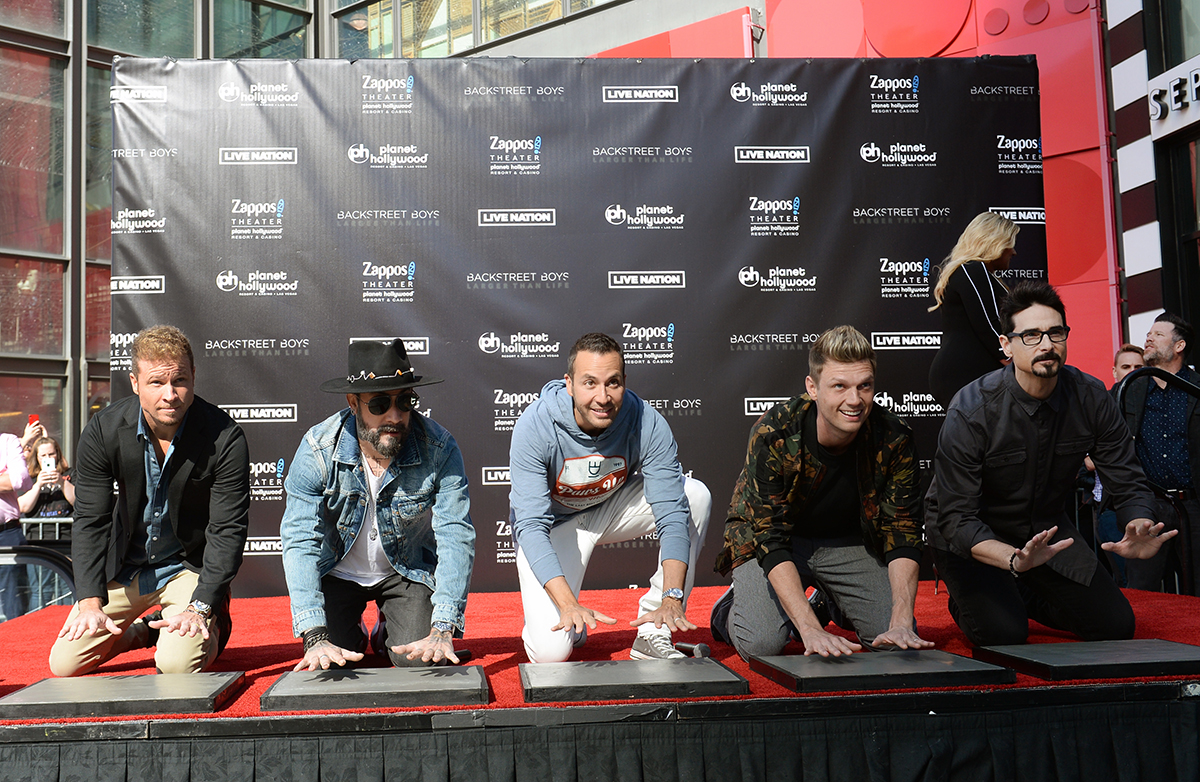 The last performance of their residency is April 27 but fans can see their favorite boy band immortalized within Planet Hollywood Resort and Casino.
AJ McLean, Brian Littrell, Howie Dorough, Kevin Richardson, and Nick Carter left their handprint, literally in Las Vegas during a ceremony. Their handprints will be displayed at Planet Hollywood Resort and Casino alongside prints of other celebrities who have graced Las Vegas.
When the Backstreet Boys began their residency in Las Vegas, they knew they wanted to give back to the community with more than their hits for the past 25 plus years. Starting in November 2017, they donated $1 per every ticket sold from the "Backstreet Boys: Larger Than Life" show to the Boys and Girls Clubs of Southern Nevada. During the handprint ceremony on April 12, the President and Chief Executive Officer of the Boys and Girls Club of Southern Nevada Andy Bishel was presented with a final donation of $180,000.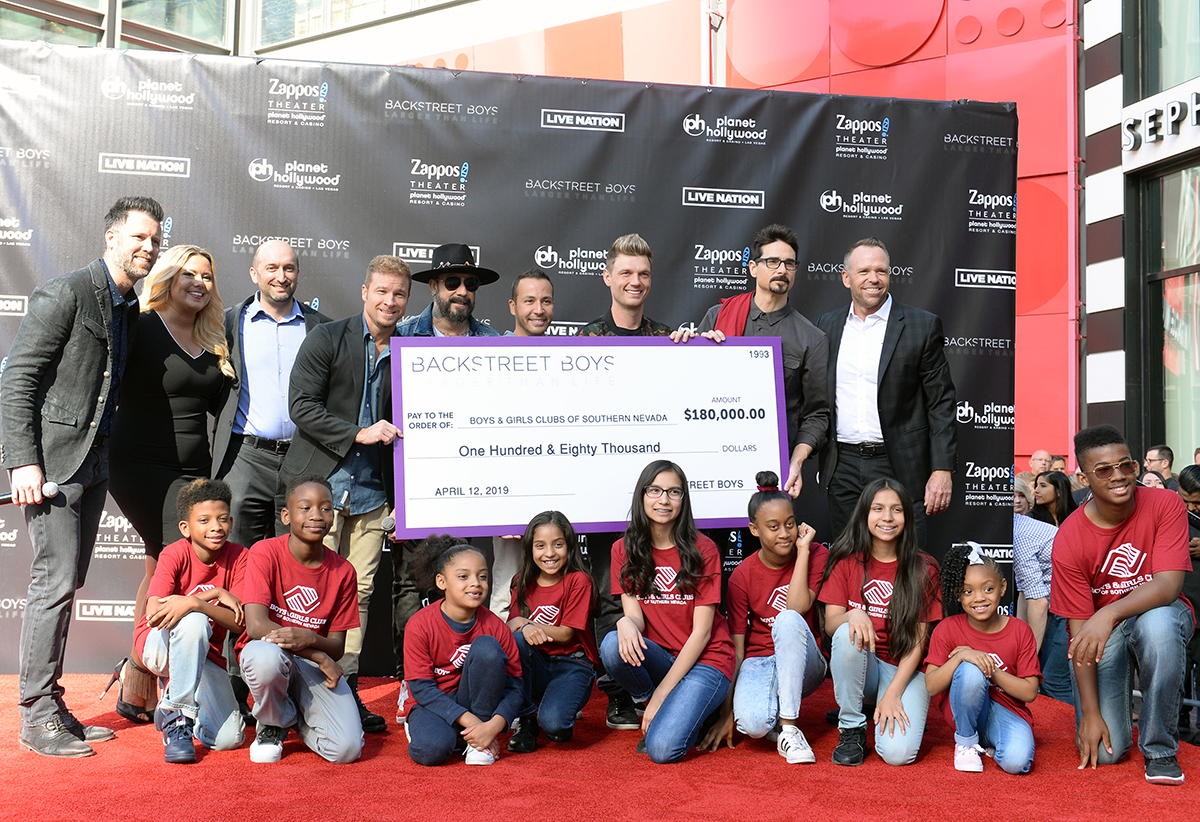 "We are proud to work alongside the Backstreet Boys and Live Nation to support the Boys and Girls Club of Southern Nevada," said Jason Gastwirth, president of entertainment at Caesars Entertainment.
Although their time is coming to an end at Caesars Entertainment, a lineup of talented acts await fans. Christina Aguilera and Def Leppard recently announced engagements at Zappos Theater at Planet Hollywood where they will join Gwen Stefani and Pitbull."We have a diverse selection of residencies for fans to choose from when they visit us in Las Vegas. We are happy to welcome pop fans and also be at the forefront of rock residencies," said Gastwirth.
Caesars Entertainment offers a selection of shows at the Zappos Theater and other Caesars Entertainment properties. You can view all of the shows here.