If you know our team members (or are one yourself) you know that they're often out sharing their expertise, creativity and passion to make a difference in our communities. This quarter, we are proud to honor four outstanding HEROs who gave their time and efforts to make a difference: Jennifer, Sue, Rainey and Randy! These caring, hardworking individuals will each receive a $500 check to share with the nonprofit of their choice.
Jennifer Schell, Buffet Manager & Sue Mikos, Assistant Buffet Manager, HORSESHOE HAMMOND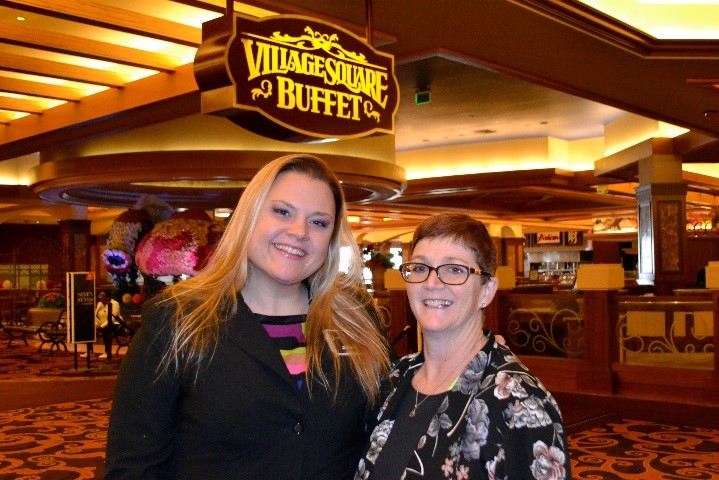 Jennifer and Sue are two HERO stars with incredible green thumbs.
When the Horseshoe Hammond Employee HERO Garden needed a new owner in the spring of 2016, Sue Mikos and Jennifer Schell stepped up to the plate. Jennifer and Sue coordinated the planting, gardening and harvesting of more than 700 square feet of vegetables and fruit. Harvested produce was available to employees to take home after providing a donation that benefited the Food Bank of Northwest Indiana.
Midway through the summer, the Greater Hammond Community Services Center, had lost their biggest produce donor and could no longer supply local residents with fresh produce. The decision was made to donate all the employee garden produce directly to the Center so they could continue to provide produce to those in need.
In only six weeks, Horseshoe Hammond donated more than 500 pounds of fresh produce to the food pantry; all of which was made possible by Sue and Jennifer – amazing ladies!
Rainey Day Addington, Furniture, Fixtures and Equipment Specialist, CAESARS ENTERTAINMENT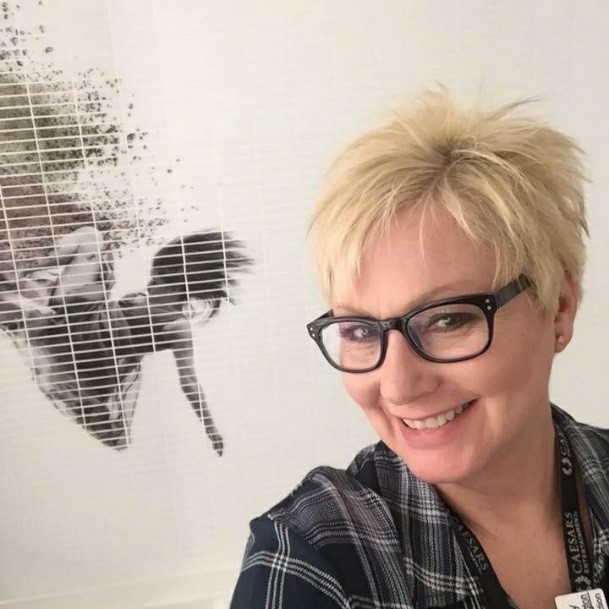 Rainey uses her design and construction expertise to make incredible impact in communities in need. Through Rainey, Caesars is able to donate old room items, from blankets, to televisions, to nightstands and more, to local charities. Thanks to her work, 3.5 million cubic feet of products have been saved from landfills and found new homes.
Additionally, this massive in-kind donation was valued at least $556,000. Since Habitat fr Humanity no longer needs to use funds to purchase these items, it will go towards building a two-story townhouse for 20 families in 2018.
Recently, Rainey worked with HomeAide to reallocate room items from Las Vegas to Houston to support families whose homes have been devastated. Rainey is constantly finding opportunities to leverage Caesars' resources for the betterment of communities.
Randy Phillips, Restaurant Chef, HARRAH'S CHEROKEE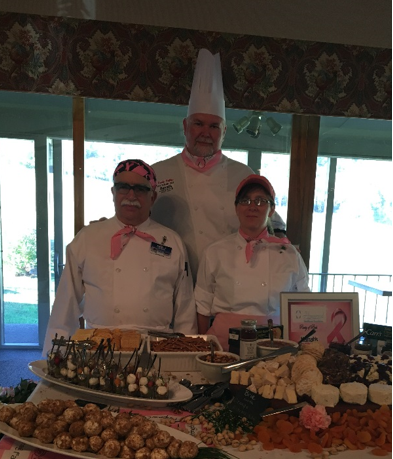 Randy combines his passion for cooking with a passion to help others to be an all-around exceptional HERO Star.
For Randy, volunteering doesn't just mean cooking and serving – it's the whole dining process, from brainstorming a menu to the transportation of dishes back to Harrah's after the meal. Randy and his staff have provided food for Manna Food Bank events, The Cherokee Cancer Support Center, Drive Away Hunger events and the Community Table. For the past 13 years, Randy has worked with the Blue Jean Ball and Empty Bowls fundraisers to end hunger in western North Carolina. This year, the event raised more than $100,000!
Randy is a stand up volunteer who can always be counted on to cook his heart out and to recruit others to get involved – thank you, Randy!