Walk into O'Sheas at The LINQ Hotel and Casino and everybody knows him.
Since 2005, Brian "Lucky" Thomas has been a staple at the Irish-themed casino.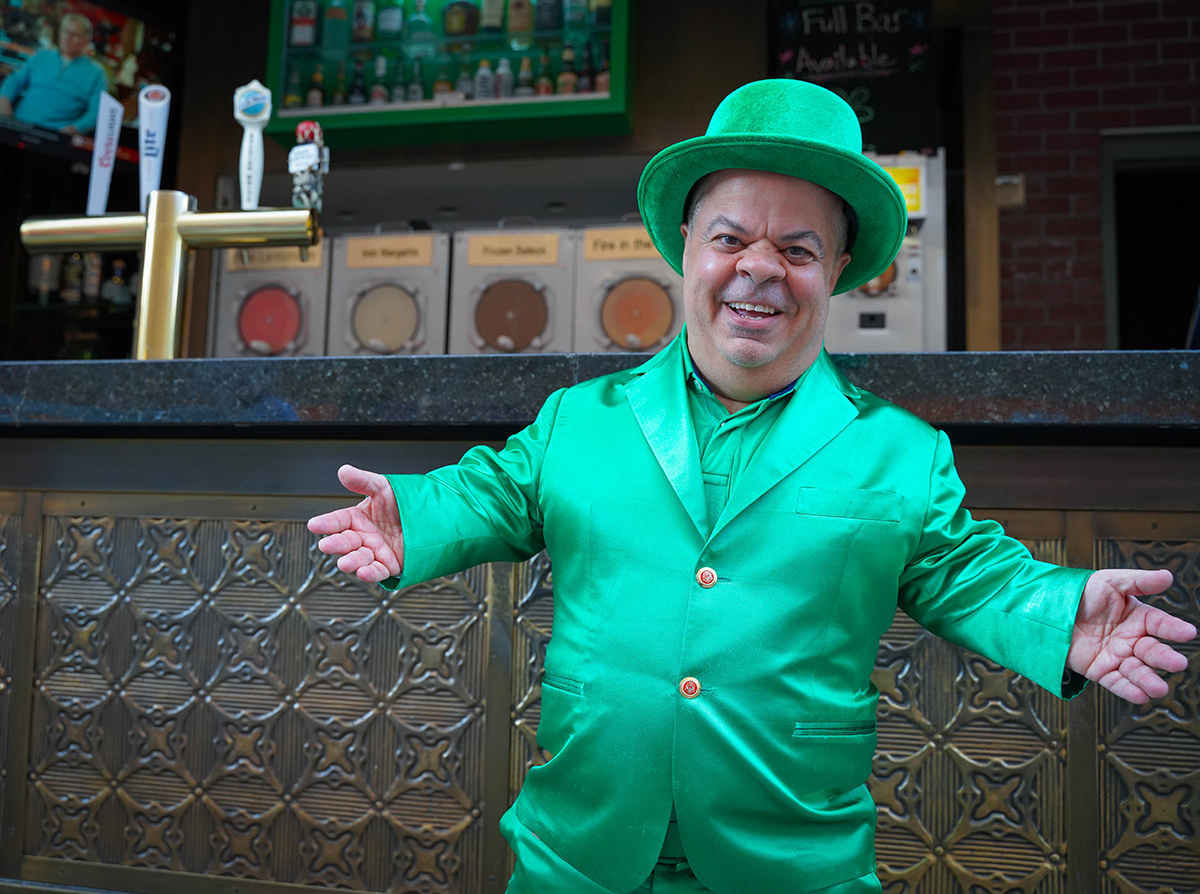 "I've done everything from greeter to assistant manager to general manager, and now, director of entertainment for O'Sheas," said Thomas.
Before becoming the face of O'Sheas, Thomas was at Planet Hollywood Las Vegas Resort and Casino.
"I was kind of the hype guy for that property," said Thomas. He hosted slot, blackjack, and poker tournaments until the president of Harrah's reached out to him and asked if he would be interested in representing a casino.
"They were looking for someone to be the face of this fun, funky Irish bar," he said. "We didn't know what was going to happen, so we tried it out for six months. Then six months led to a year. Then a year led to three and now, I've been here for 14 years."
Thomas admitted he had no idea how long it would last.
"It's been a fun ride," he said.
So, you may be wondering how a guy lands a gig like this.
"I am from Manchester, N.H. I was born and raised there," he said. His biggest influences were his parents. They taught him one of his most important life lessons: to respect people for who they are and not what they look like.
"My father owned a supermarket back in the day and I learned all of my business ethics from him," he said.
Thomas opened his own grocery store when he was 18 years old then started a car phone company.
"Both of those businesses I played off of my height," said Thomas. "One was called 'Maple Heights Market' and because of my low overhead; my prices were just as low," he chuckled. "My cellular phone company was called 'Short Circuit Mobile.'"
After growing his cell phone company for 15 years, he sold it to a company in New England. That's when he made the decision to head west.
"The winters were a little hard for me. If it snows four feet, I am screwed. I am buried trying to go through the snow. It is not fun, so I needed a much warmer climate. Now, I don't even own a shovel," he said.
Thomas said he knew he wanted to be a staple in Las Vegas but didn't know what direction to go in. After landing on entertainment, he made bold moves to get his foot in the door.
"I hired a photographer. He had no idea who I was. I needed headshots to fake it," he said. "Then, I started my foundation by finding the agencies. I walked into those offices like I owned the place."
Thomas said he "made up" a resume. "I knew what I was capable of doing," he said. As long as the right person would give him the chance to do something he could make it happen. One thing led to another and Thomas quickly picked up commercials, campaigns and more.
"I worked with Dennis Hopper and high school mate Adam Sandler," said Thomas.
When Thomas isn't busy pouring free shots or assisting in a beer pong game at O'Sheas you can find him officiating a wedding ceremony.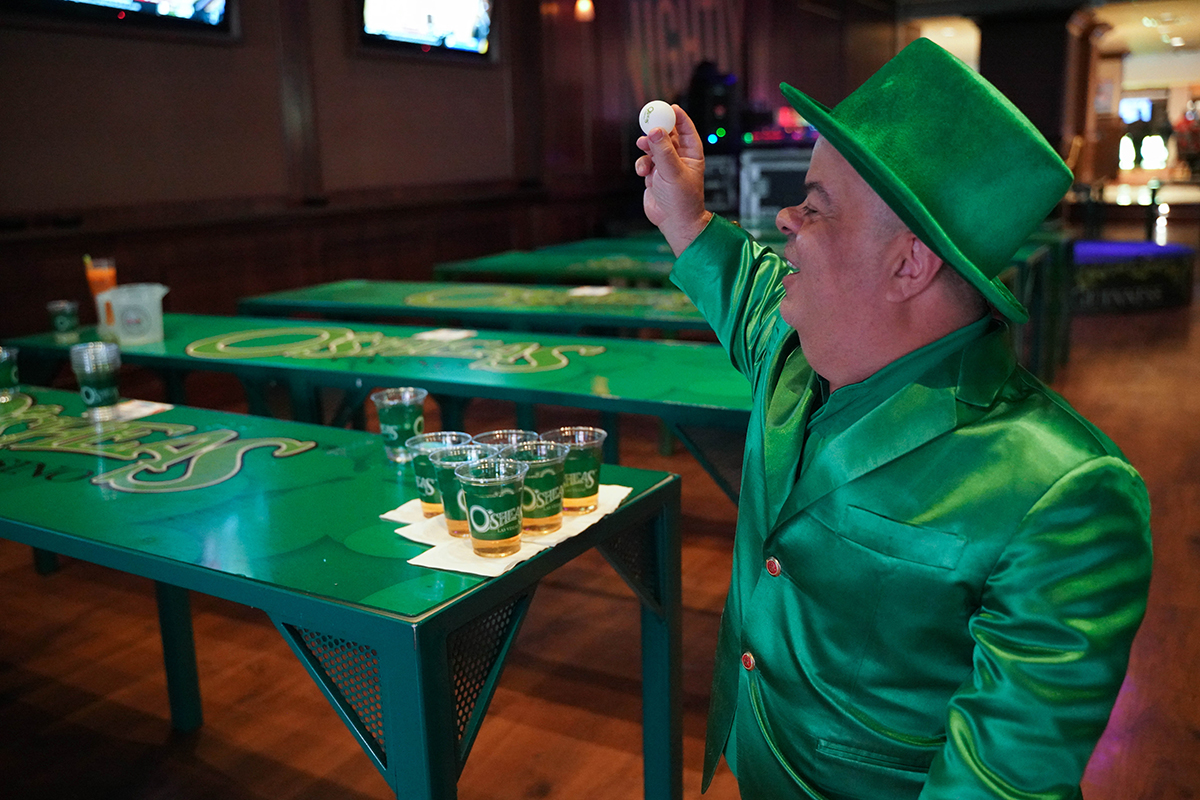 "I am an ordained mini-ster," he said.
Thomas marries couples at KISS by Monster Mini Golf inside the Rio All-Suites Hotel and Casino and at the Sci-Fi Wedding Chapel at Bally's.
Thomas likes to stay busy but you can usually find him at O'Sheas to snap a picture and grab one of his favorite drinks: the Frozen Bailey's.
"Dip some french fries in that drink and you are in heaven," he said.
He said he is at O'Sheas usually from mid-afternoon to 11 p.m.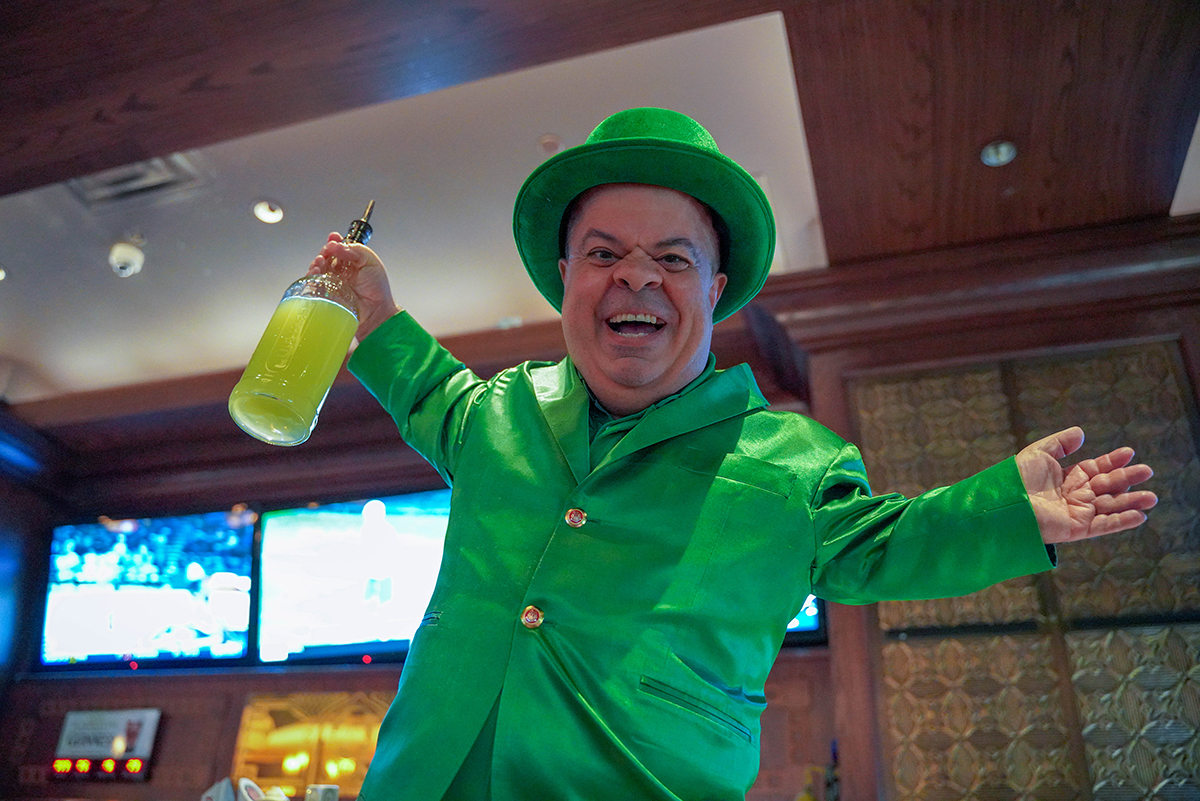 This St. Patrick's Day, he will be at O'Sheas for a three-day celebration. Starting at 5 p.m. on Friday, the Irish drinking band, Darby O'Gill will perform at the Fountain Stage then at 7 p.m. Silversage will perform at O'Sheas. Saturday and Sunday the party starts back up at noon with performances and fun. Plus, you can catch the St. Patrick's Day parade at noon with Thomas.
"The LINQ Promenade will be filled with green envy," he said. "There is no other place to be, so if you are not at O'Sheas you are not living life."