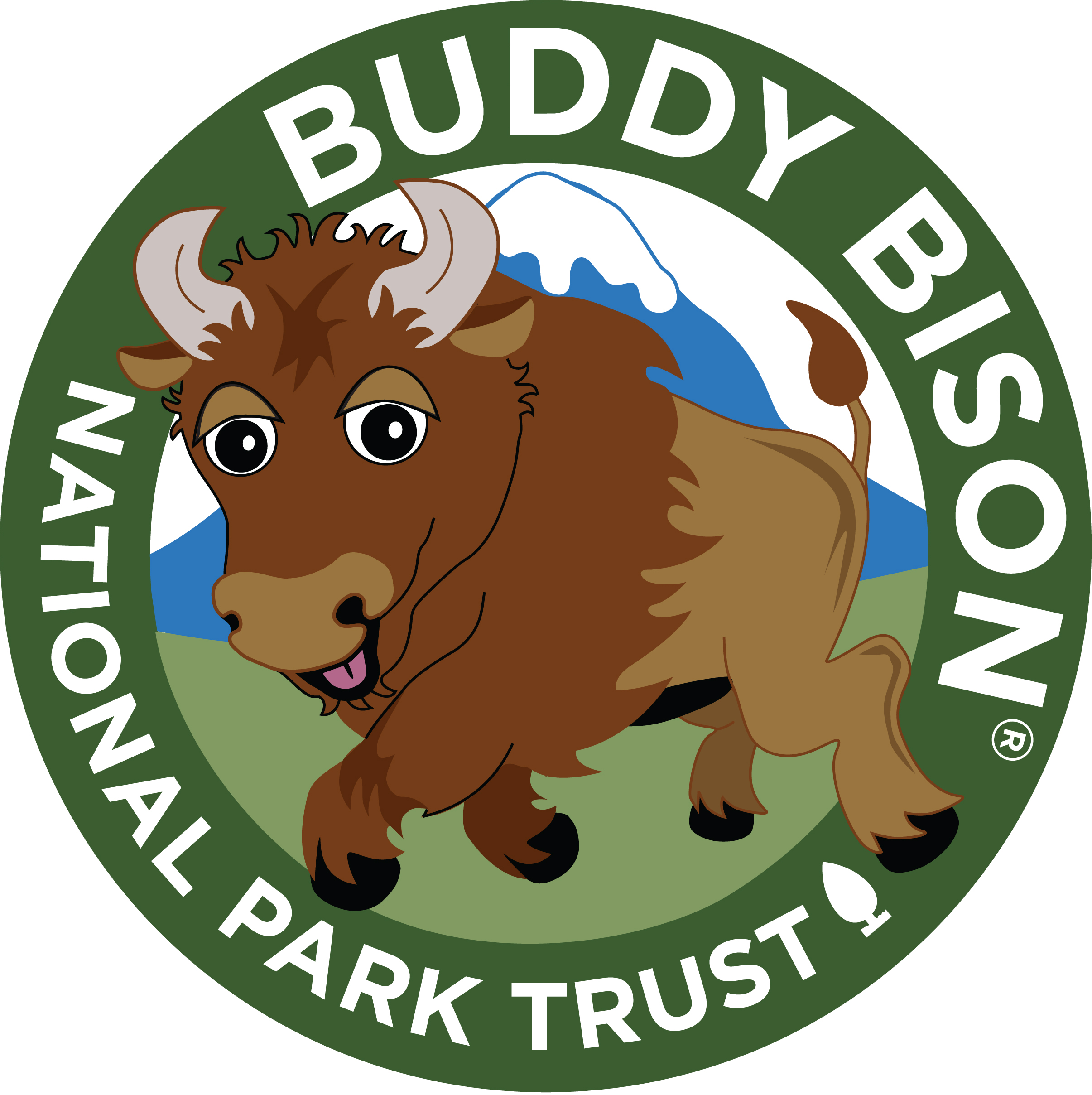 In honor of Earth Month, we're celebrating the exciting progress we've made in helping youth learn how to reduce their environmental impact through the Buddy Bison Carbon Contest. Each year, in partnership with National Park Trust, our CodeGreen volunteers visit elementary students to teach students about conservation, equipping them with knowledge to become good stewards of the environment. Students compete weekly to see who can do the most environmentally responsible actions to reduce carbon footprint, through tasks as varied as turning off lights to recycling cell phones.
For more on how this all happens, our friends at National Park Trust interviewed two people who know these eco-savvy students best: Their teachers!
Yolanda Smith, third grade teacher, Richmond Ave School, Atlantic City, New Jersey
Ms. Smith's students won the Buddy Bison Carbon Contest last year; their prize was a trip to a nearby national park. Key achievements include recycling a total of 580 cell p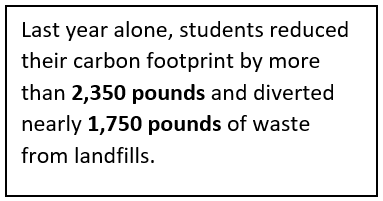 hones and ink cartridges and getting classmates across the entire school to be mindful of electricity use. The students magnified their impact by getting the whole school district in on the action, saving more than $826,000 in energy costs thus far in the school year.
National Park Trust: Does this partnership program teach your students about science, technology, engineering and math (STEM)?
Ms. Smith: The Contest focuses on a real world STEM problem and gives the students tangible, hands-on ways to solve it. It spurred conversations and solutions that would not have happened in our daily curriculum.
NPT: After competing the contest, do your students now know more about the environment?
Ms. S: The Contest 110% supports curriculum in the third grade and helps students learn about the environment and the earth. Kids can be apathetic when you talk about the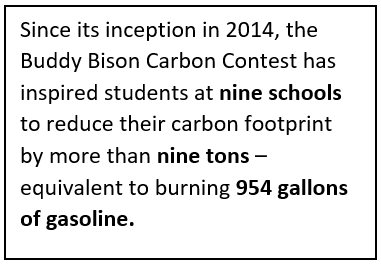 environment. Because of this program they care about their environment; they are aware of the results of their actions and the implications. Students are now thinking about how they impact the environment and how it can affect them.
Ashley Oracz, fourth grade teacher, SJ Green Charter School, New Orleans
Ms. Oracz's students took third place in the Buddy Bison Carbon contest; a key achievement was identifying and stopping "vampire" sources of energy use (i.e., items left plugged in when not in use).
National Park Trust: Has the contest supported your STEM curriculum?
Ms. Oracz: Yes, this program teaches my students about science and STEM. The last couple of days of their science unit, they talked about renewable and non-renewable energy (fossil fuels) and the impact fossil fuels have on the environment. This program ties in perfectly with their science unit.
NPT: Are students more connected to their environment?
Ms. O: 100% are excited about science and are more connected the environment – 60% are more engaged with the environment and aware of their impact on it. Now we have "Energy Managers" in our class; my students are much more cognizant of reducing energy than the other students in the school.
We salute Ms. Smith and Ms. Oracz's classrooms – and all the participants in the Buddy Bison Carbon Contest! Caesars Entertainment HEROs will be joining the students on a field trip to a local national park; many will be visiting a national park for the first time ever. Our HEROs are honored to participate in helping show the next generation how to be good stewards of the earth we all call home – and the joys of the great outdoors.