It only took three days in Guatemala with Clean the World for the Caesars team members to have an experience of a life time. "Incredible" was the reoccurring adjective used by the travelers when describing the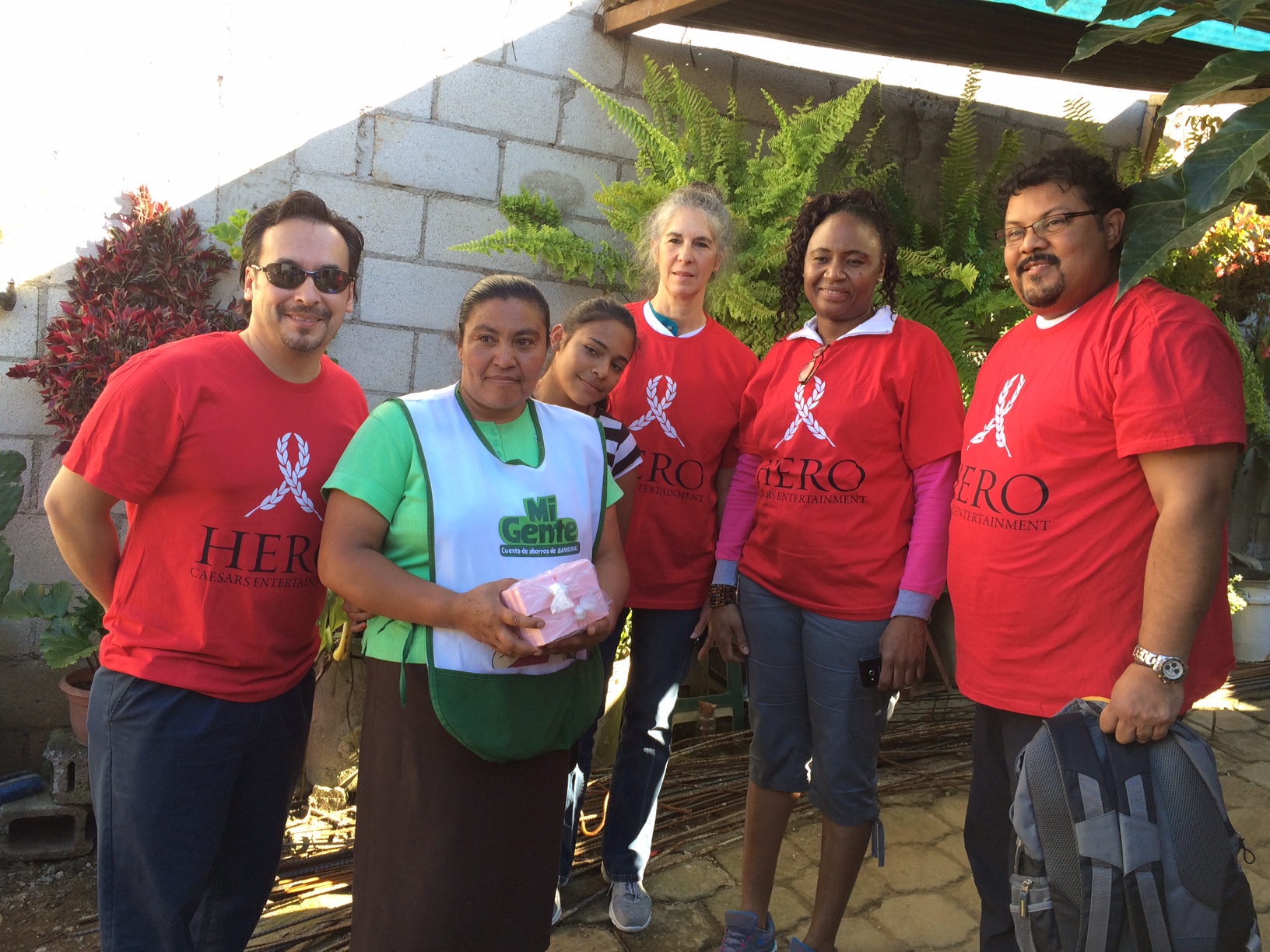 trip where they benefited a thousand Guatemalan lives.
The group spent its first day in Guatemala at the Chimaltenango community center. The center was built by CTW's in-country partner, Children International, as a place where local children can see a doctor or dentist and use the computer lab. Long lines of people, stretching out the door and down the road, waited to enter the community center. Upon entering, they were met by Caesars team members dressed as "Super Soap" and "Super Water". The members of the group performed an educational skit in which they act out how to "conquer the mean germ" while singing a song that teaches kids to wash their hands. After the performance, each of the 500 visitors received ten bars of soap.

The group then traveled to Zaragoza, Chimaltenango, where they were welcomed into two bedroom family homes that were built by hand out of cinder blocks, tree branches and metal-sidings. "I really didn't understand what these families undergo on a day to day basis until I saw it first hard," shared Laurie Porter. "In the U.S. we take so much for granted that the Guatemalan people can only dream of having."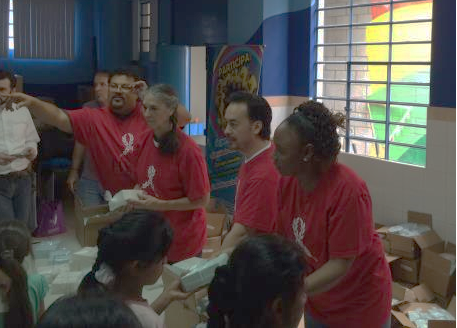 On the second day the group visited the San Lorenzo community center where they met 450 more Guatemalans and again performed as Super Soap and Super Water, and distributed bars of soap. "Hygiene products and education about how to properly use it can make a big impact in these communities by lowering the number of illness and diseases," said Yader El-Azar.
Corporate representative Jeff Seavey shared, "I've learned of the value they place on hygiene, and how challenging it is to come by in these communities. The people waited in extremely long lines for extended periods of time just for soap. I fear that they would never have the opportunity to cleanse themselves of the various bacteria and germs without this program."

On the third day the group took an excursion to explore Guatemala and its rich Mayan history. The day was a thrilling mix of antiquity and the modern, starting with an early morning expedition to the archeological treasures of Iximche. They toured the ruins of what was once a great Mayan community and then took a boat tour of Lake Atitlan and visited two local villages. The town was filled with coffee trees and drying corn. The pharmacy used herbs from the garden as natural remedies such as an aloe plant for burns and tea leaves for stress. Members of the group joined a woman who was spinning yarn out of the cotton picked from her own cotton tree. "We pulled the cotton into yarn and died it in buckets of water soaked in leaves that colored the water," explained Jeff Seavey. "That yarn will be used to make scarves and blankets."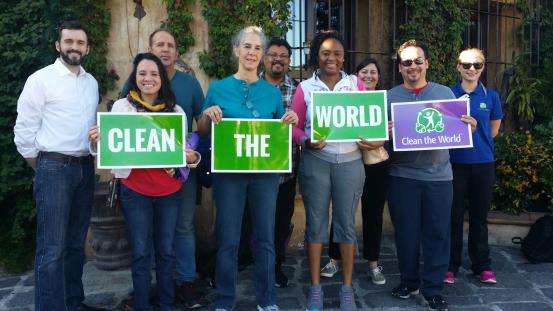 The mix of meeting local families and experiencing the sights of Guatemala made a lasting impact on the Caesars team members. The annual Clean the World trip has proven again and again to be one of our most rewarding ventures. Caesars team members always leave with a sense of connection to the destination and a hope to return in the future to provide more assistance when they can.
_________________________________________________________________________________
Clean the World Celebration & Educational Tour in Las Vegas
The trip began with a celebration of the winners, plus an educational lunch and tour with Caesars corporate team members, leaders of the region employee volunteer group, called the HERO program, and leaders of CodeGreen, Caesars' environmental sustainability strategy. The Caesars travelers were also joined by their Clean the World travel companions so they'd have a chance to get to know each other before embarking on their journey to Guatemala. "We wanted the travelers to meet in Las Vegas to get a firsthand look into the soap collection process and tour the local CTW Recycling Center, a facility that has surpassed others in large thanks to the $825,000 in grants donated by the Caesars Foundation," said Vice President of Sustainability and Citizenship Gwen Migita. "Additionally it allowed our senior leadership to meet our passionate winners in person and recognize each of them and the Guatemala service trip."
Caesars' investment to its programs was the topic of conversation among the Caesars Foundation's Board of Trustees, CodeGreen leaders and HERO chairs who convened for the CTW celebratory lunch at Bobby Flay's Mesa Grill. Executives including Jan Jones Blackhurst, Executive VP of Communications & Government Relations, and Janet Beronio, Caesars Foundation Trustee Chair and Regional President, were there to highlight the importance of everyone's individual contributions to Caesars' Citizenship programs.
Lily Diming, Director of Programs of Clean the World, announced Caesars' impressive historical totals which amount to over half a million pounds of waste recycled and nearly two million bars of soap distributed. The program wrapped up with Rick Mazer, Regional President and Executive Sponsor of CodeGreen, who sponsored the Caesars Foundation's initial gift to CTW shared the genesis of Caesars' CodeGreen program and how it has grown into an industry leading sustainability initiative.
After lunch, the group visited the local Clean the World recycling center where soap is sent to be recycled and sanitized. To date, Caesars' North American properties with hotels have collected nearly 2 million bars of soap to be processed, sanitized, and distributed in various countries. 'It's amazing to see the difference a single bar of soap can make," said participant Yader M. El-Azar. From these efforts, Caesars has been able to support CTW's efforts to distribute to 100 countries and help reduce the spread of bacterial borne diseases. "As a room attendant it was breathtaking and inspiring to see the soap that we collect with our own hands from the Caesars hotel rooms now at the CTW facility going through the recycling process," added participant Paulette Landell.
The group continued to a back of house tour of Caesars Palace. The Caesars team members experienced operations at our largest property as they toured through the wardrobe, recycling docks, and Caesars Palace's LEED Silver certified Octavius convention center. "I felt Caesars' genuine commitment to the sustainability, community involvement, and Clean the World programs," said participant Laurie Porter. "You can tell the company truly cares – it's not just another corporate initiative."
The group reconvened in the evening as it joined company leaders from all over the world at the opening of the Leadership Summit at Planet Hollywood. Yader, Laurie and Paulette were recognized by President and CEO Mark Frissora for their service and altruism. Jeff Seavey, who is the corporate representative for the Guatemala trip, was touched by the number of people who stopped by the table at the Leadership Summit to give congratulations and well wishes. "It is great to know that such a great cause is supported by the entire company," he said.
Caesars is proud to enable its passionate team members to be incredible agents of change.
_____________________________________________________________________________________________
Caesars Employees Share Soap in Guatemala
Are you aware of the power of hygiene? Although it is commonly taken for granted, access to soap and hygiene education can mean the difference between life and death for millions around the world suffering from preventable diseases. To combat this situation, Caesars has joined forces with the Clean the World Foundation. The Caesars Foundation and the Clean the World Foundation (CTW) partnership began in 2010 with the purpose to change lives by distributing recycled and sanitized soap to cities in need around the world. In the 5 years since, Caesars has contributed $825,000 to CTW, distributed nearly two million bars of soap, and sent Caesars team members on three distribution trips around the world.Caesars team members traveled to Guatemala for this year's distribution trip where they visited community centers and homes in San Lorenzo and Zaragoza, Guatemala to share soap with one thousand families. The trips are an integral part of the CTW cycle as they close the loop on a process that begins when Caesars' housekeepers collect the soap to be recycled and sanitized.
"More than two million bars of partially used hotel soap are thrown away every day in the United States," said Thom Reilly, Executive Director of the Caesars Foundation. "It's incredibly rewarding for our employees to be involved at the ground level so they can witness firsthand the positive impact access to bar soap and hygiene education can have on families and communities."
The Caesars team members selected to go on the Guatemala trip were the top candidates in one of three contest categories: service with passion in the workplace, outstanding housekeeper, and dedication to community.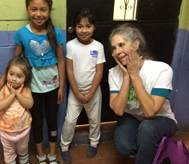 Service with passion winner Laurie Porter is the driving force behind getting her fellow team members to get involved and participate in activities at Harrah's New Orleans. In regards to her service Laurie's co-worker stated, "Not only is Laurie Porter a tireless volunteer for both HERO and CodeGreen, she inspires and recruits the rest of us to step up and do our share of the work as well."
Outstanding Housekeeper Paulette Landell was applauded by her colleague as an ambassador of Caesars' Clean the World efforts, explaining that she is "strategically paired up with new housekeepers to help ensure they too understand the importance of guarding our planet's health… Her special ability to promote CodeGreen awareness, coupled with her selfless actions, has truly inspired her peers and her leaders."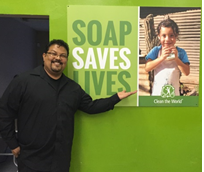 Community involvement winner Yader M. El-Azar has been with the Caesars Entertainment family of companies since 1987 and was described by his supervisor as "a man with integrity and a heart for serving others." Yader spends 40 hours each month at a local food bank where he is in charge of food distribution to hundreds of people in need in the Las Vegas valley.
Other Caesars travelers include corporate representatives Director of Facilities Jeff Seavey and Executive Director of the Caesars Foundation Thom Reilly. Stay tuned for upcoming posts from the Caesars travelers!