After a day of excitement in Atlantic City, a convention with work in Las Vegas, or just a great time with friends, you need some rest and relaxation to recharge for the next day.
Now, a stay with Caesars Entertainment just got more comfortable.
More than 16,000 rooms at multiple properties across the country have been completely remodeled with plush furniture, dazzling lights, and more.
Entering your newly renovated room has never been easier. Don't you hate it when your key card doesn't work? Caesars thought about that too, adding special door locks designed to keep cards from demagnetizing. The improved locks connect with the main desk system to easily recode a key remotely in case last-minute room changes are made, thus saving guests' time.
Living it up in Las Vegas
Recently, four Las Vegas Strip resorts underwent renovations.
Last year, 2,058 rooms in the Indigo Tower at Bally's Las Vegas were redesigned with the digital age in mind. The rooms have USB charging stations for multiple devices, so guests never run on an empty battery.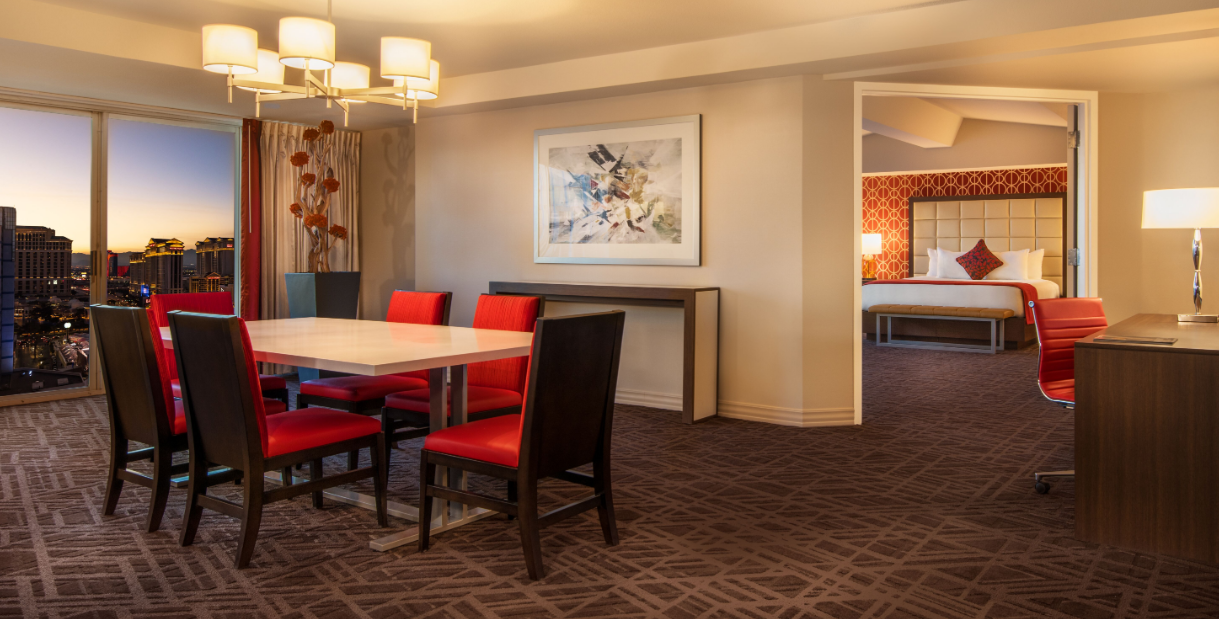 Bally's Las Vegas
The Flamingo Las Vegas is taking guests to new heights, literally. The resort debuted 14 bunk bed suites that are perfect for families or friends who don't want to spend a minute apart.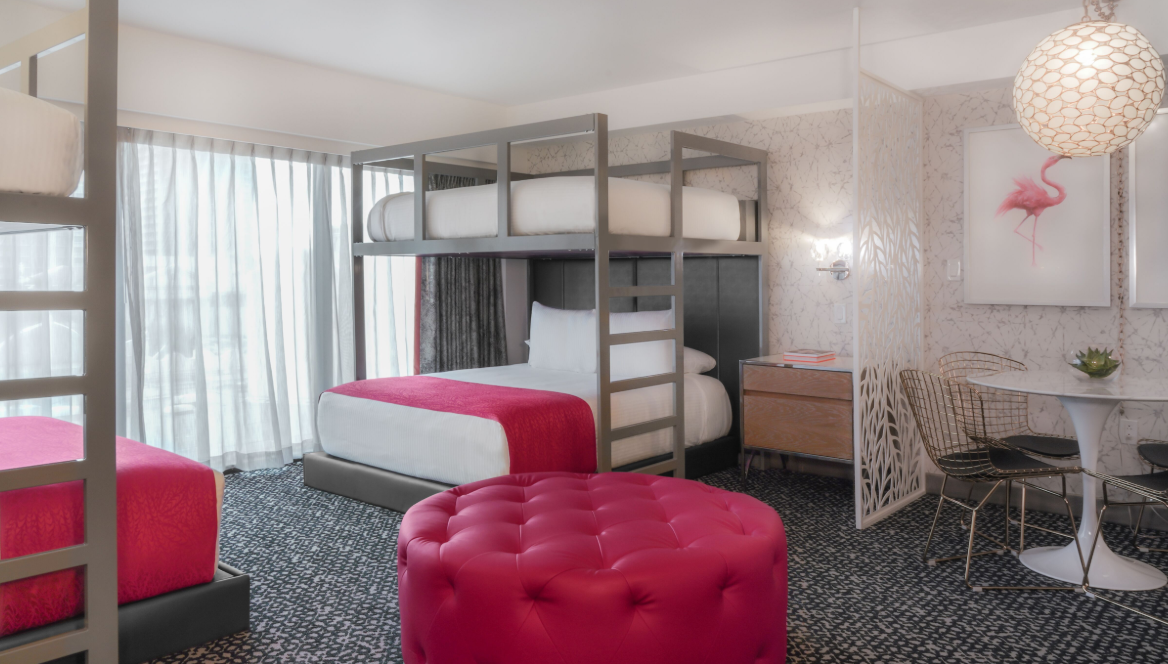 Flamingo Las Vegas
Guests can take in the breathtaking view of the Eiffel Tower Light Show at Paris Las Vegas in one of 2,900 newly renovated rooms. The rooms captured the elegance and relaxation of a European resort at the heart of the Las Vegas Strip.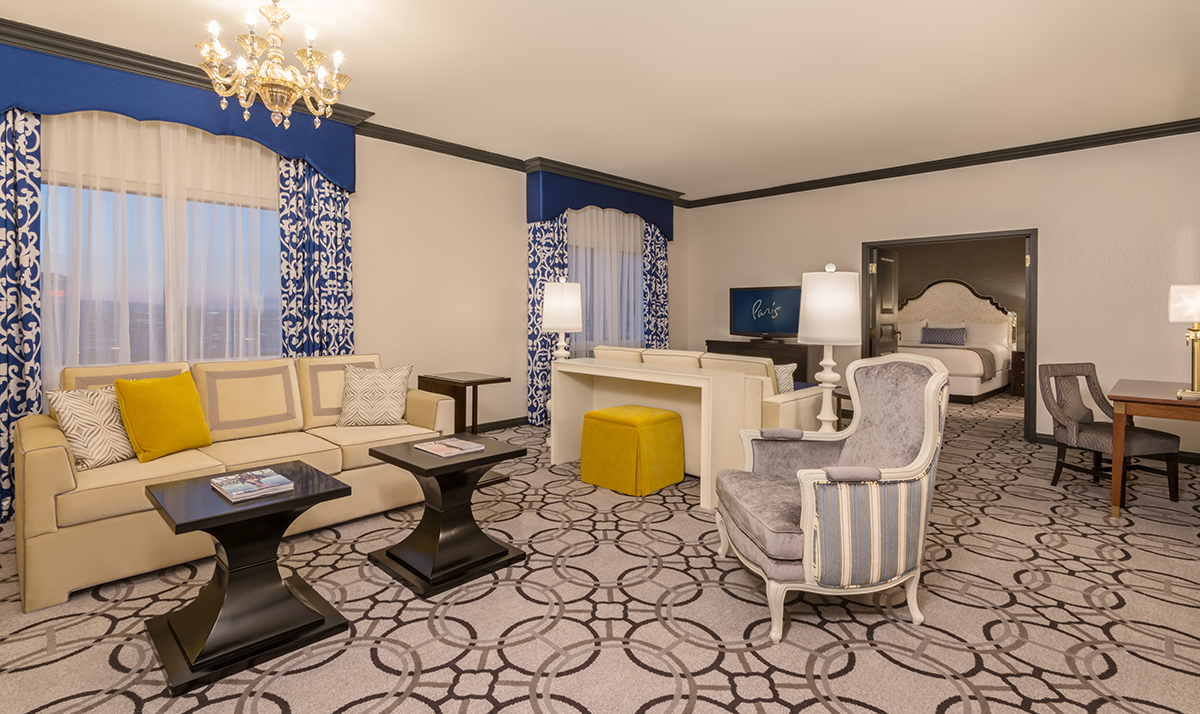 Paris Las Vegas
Harrah's Las Vegas celebrated its 80th anniversary with redesigned rooms that upgraded the classic resort to get ready for the perfect night out with oversized vanities and bars to get the party started.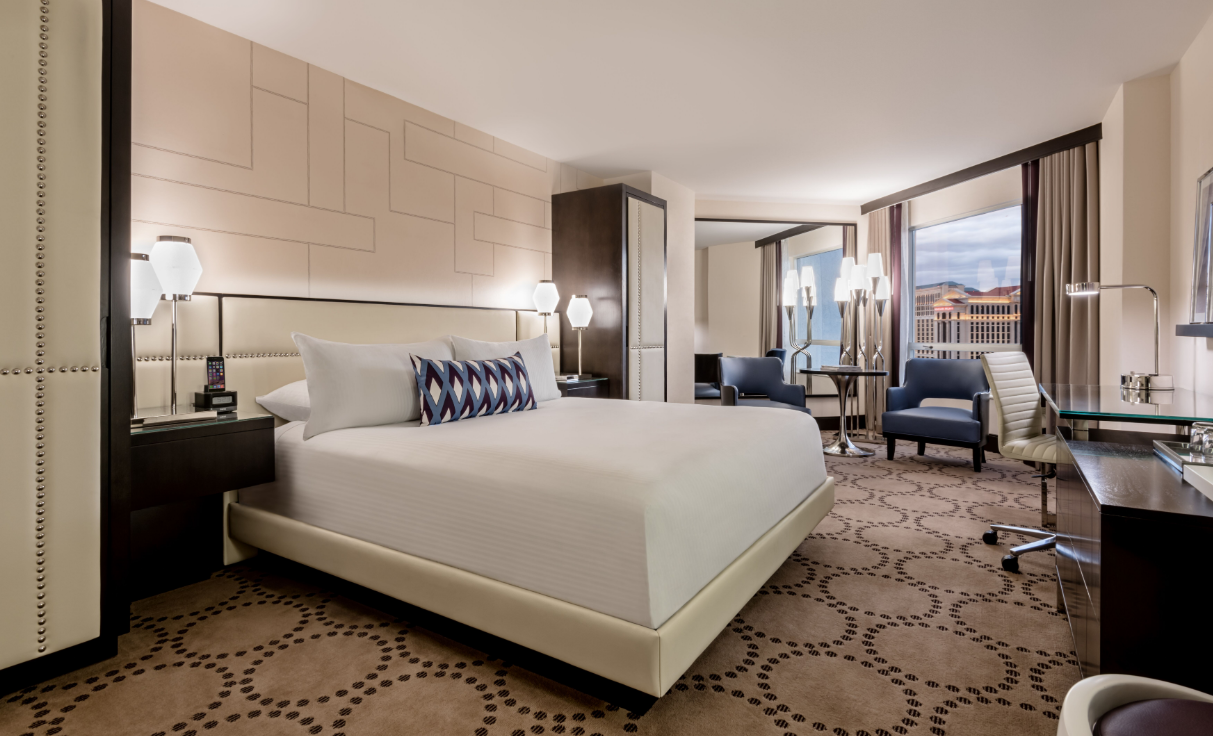 Harrah's Las Vegas
Action in Atlantic City
Hearing the calming sounds of waves hit the pier just got even better. Over the summer, Harrah's Atlantic City renovated 507 rooms in its Coastal Tower. The waterfront property boasts views of the bay in relaxing rooms with vanity dressing rooms, oversized showers, and technology-rich amenities.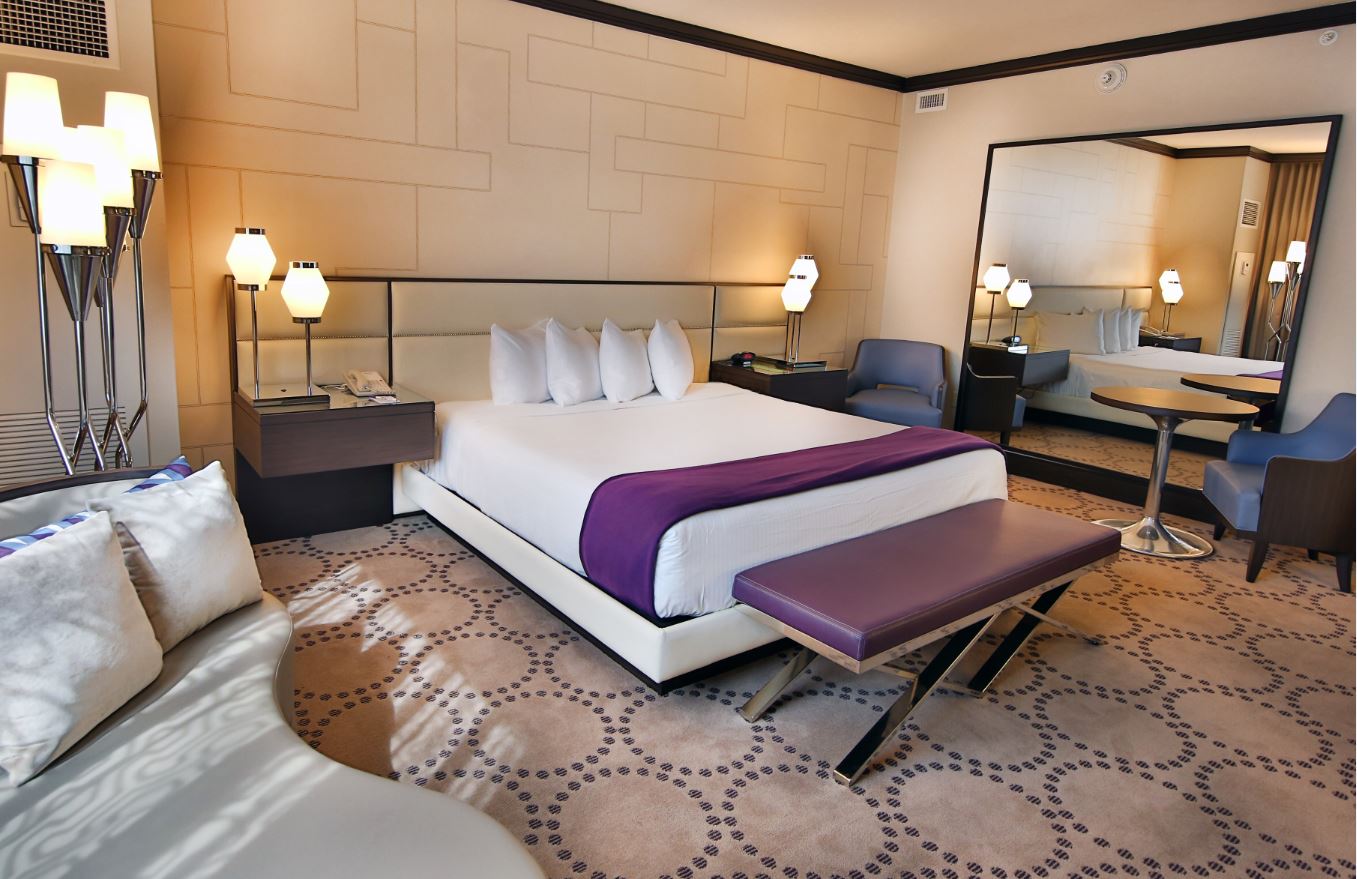 Harrah's Atlantic City
Winding down at Windsor
Rooms at Caesars Windsor received a chic new look. Guests can take in the beautiful sight of the Windsor riverfront and Detroit Skyline from one of the 389 Forum Tower rooms. Rooms feature new vegan-leather furniture, work stations with USB ports and upgraded flat-screen TVs.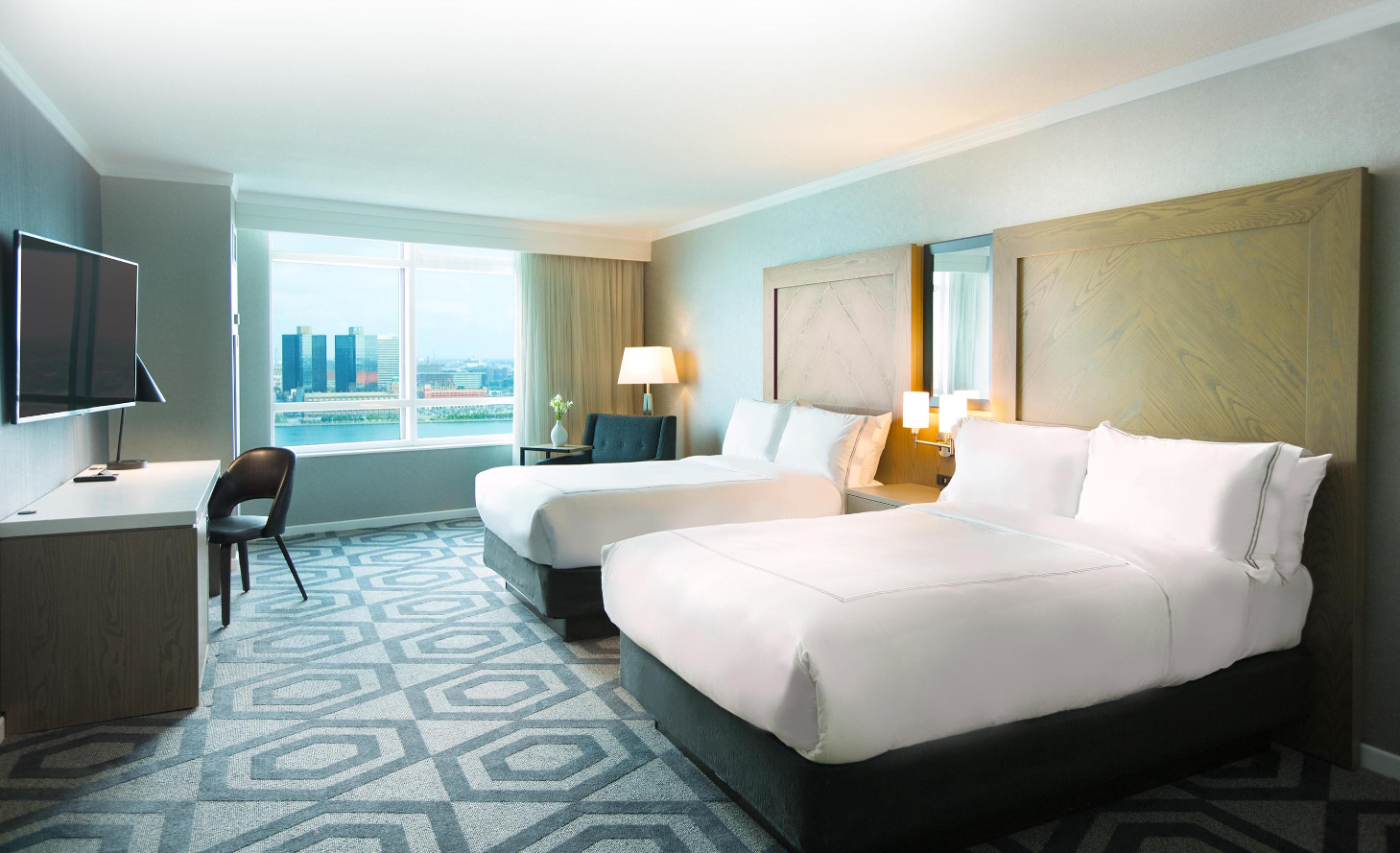 Caesars Windsor
Committing to CodeGreen
Excess furniture and goods from the renovated rooms were donated and recycled to align with Caesars' commitment to CodeGreen, an initiative within the company's corporate social responsibility efforts.