Bienvenido al imperio. Bienvenue dans l'empire. Welcome to the Empire.
Guests from around the world can now have direct conversations with the front desk team at Caesars Palace through Google Assistant, a new program rolled out at the Las Vegas property this year.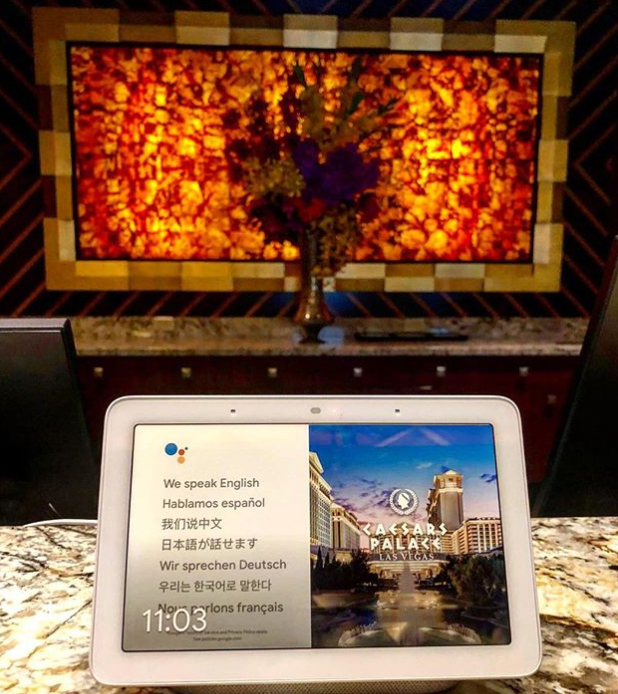 Caesars Palace hosts thousands of guests from around the world and our team members specialize in providing a personalized guest experience. However in the past, if a team member needed to translate to a guest they would connect with translators in our call center and pass the phone back and forth during the exchange. For the past several months, Caesars Palace was part of a pilot with Google to test Google Assistant.
With Google, guests are able to speak to team members face-to-face in real-time through Google Assistant.
A guest approaches the front desk and needs help translating. The Google Assistant listens to both the Caesars Entertainment team member and guest then translates in their respective language. Google Assistant has the ability to translate in more than two dozen languages.
The pilot in partnership with the Google Incubation team and the Google Home Hub allows the concierge desk at Caesars Palace to offer a more effective and cost-effective way of conversing with guests.
The pilot was launched during the Consumer Electronics Show in early 2019 Caesars Palace will deploy additional Google Assistants at the concierge desks in the coming months.