For a child who uses a wheelchair to get around, a specialized powered wheelchair can make a world of a difference, but the cost can bare a burden for some families. To help out, Caesars Entertainment properties in the United Kingdom have partnered with the Children's Happiness Involves People (CHIPS) Charity to make a difference in the lives of children.
According to the CHIPS Charity, it was created on behalf of the UK gaming industry to raise funds to purchase wheelchairs for children. The organization funds the wheelchairs that the National Health Service (NHS) cannot or will not provide, and the families cannot afford to purchase on their own.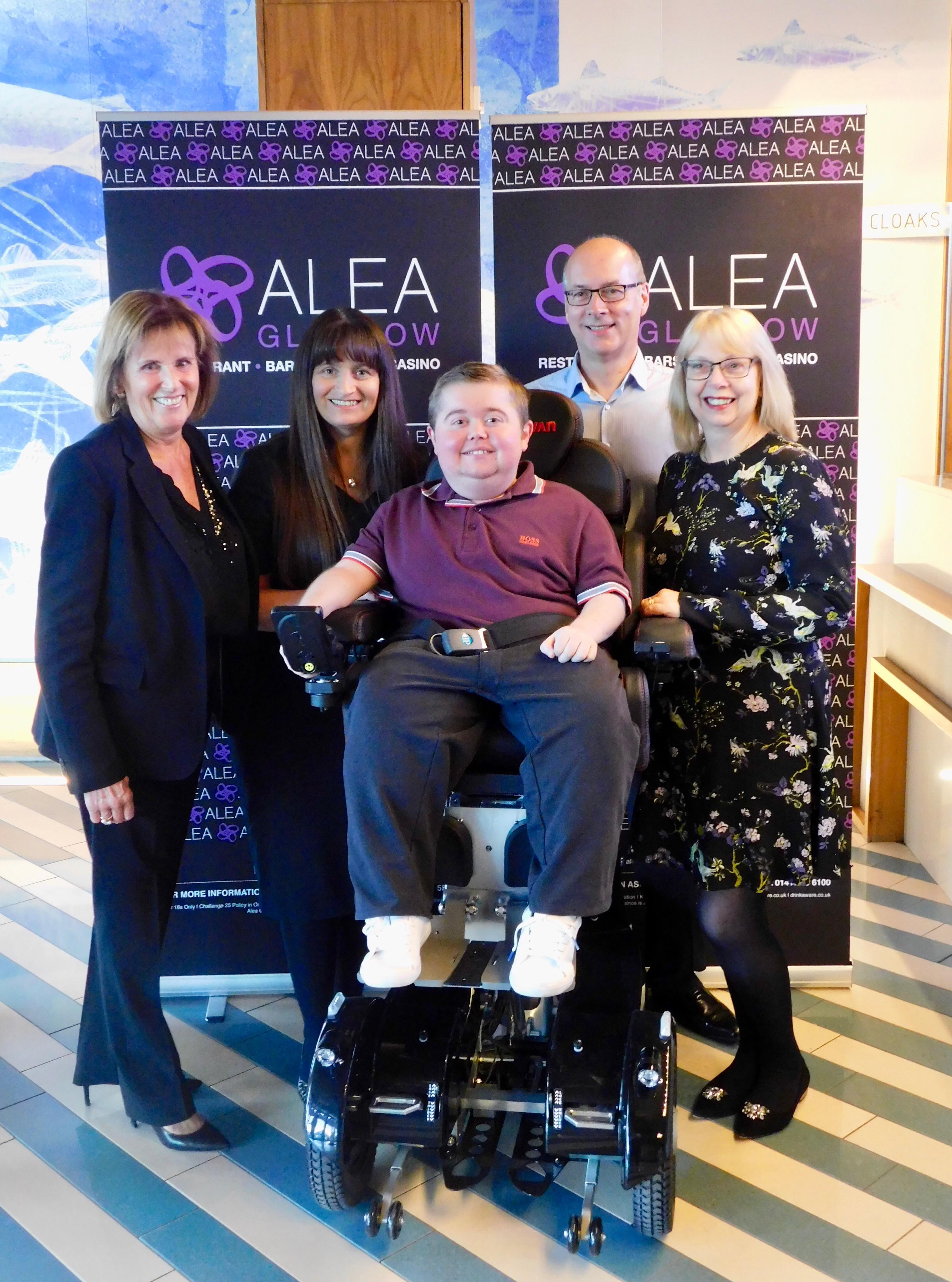 "Caesars Entertainment has been involved with the CHIPS Charity almost since its inception in 2001," said Linda Lindsay, co-founder of the CHIPS Charity. Lindsay and her husband started the John Huxley (Casino Equipment) Golf Tournament which asked players to donate towards purchasing powered wheelchairs for children with varying disabilities. Caesars Entertainment participated in the tournament, indirectly contributing to the charity, she explained.
"In recent years Caesars Entertainment has contributed more directly by donating every year," said Lindsay. Adding, Caesars Entertainment also participates in presenting the wheelchairs to the children and their families at various resort locations.
Over the past five years, Caesars Entertainment has donated funds that equate to 12 powered wheelchairs for children.
"The 12 youngsters who have received these chairs have had their lives changed. They are all now able to independently move around without having to wait for someone else to push them. That independence has changed not only the lives of the youngster but of their families as well, enabling them to go out with the freedom of knowing that their child can keep up with them and enjoy the days as much as they do," said Lindsay.
Since starting the CHIPS Charity with three other members of the gaming industry, Lindsay said they've had so many memorable moments, and it is hard to pinpoint just one.
"When you see a child who always had to wait for someone to push them around and suddenly, through the generosity of Caesars Entertainment, can get around on their own with a huge grin on their face, it's a special time," said Lindsay.The CHIPS Charity has helped more than 550 children gain their independence with the help of partners like Caesars in the hospitality and gaming industry."We are eternally grateful for the support of Caesars Entertainment," said Lindsay.