Four years ago, Robert Burchell saw the landscape of his business changing and wanted to exit while the timing was good. Burchell, a Jamaican native, was planning on moving back to the island to retire, but there were other plans for his future.
Burchell approached Herbert Stokes, who operates the consulting firm The Affluence Group, to sell his business, Burchell Upholstery.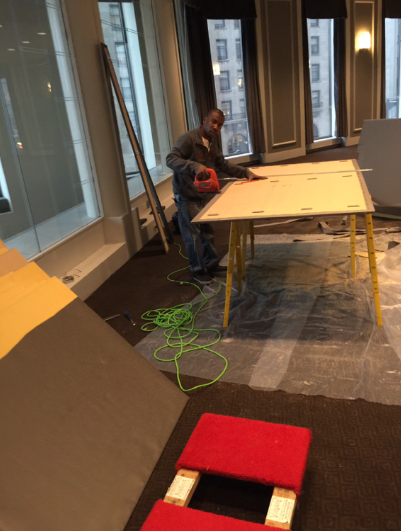 "I asked Robert to allow me to purchase some shares of the business and I can help change it from a business catering to mainly the public to the private sector," said Stokes.
Stokes worked with Burchell to create a new business plan and strategy for the company.
"The success of the new plan landed us at Harrah's Joliet," said Stokes. "I connected with Bridget Carter (senior manager, national supplier diversity for Caesars Entertainment) and she was able to connect me with the staff for a drapery project."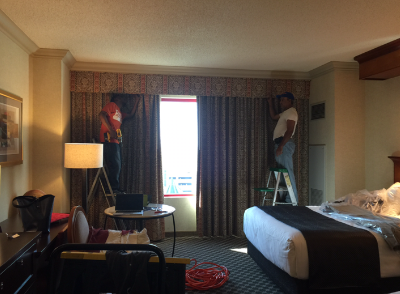 Stokes saw this project as a great opportunity to expand Burchell Upholstery, but he couldn't do it alone.
Caesars Entertainment created the mentor-protege program to help its current suppliers grow by providing them with the tools and resources to assist in developing their business.
The Caesars Entertainment Mentor-Protege program was formally launched in 2014. "We invite suppliers who work at a Caesars Entertainment property into the program who have been identified as having the potential for growth," said Carter. "We work with about four to six businesses at a time, regionally, and meet four times a year."
Carter said Burchell Upholstery was invited to join the program and it is one of the most successful businesses from the program.
"They were noticed by a large airline company," said Carter.
Stokes said Burchell Upholstery landed a contract with United Airlines to manufacture bed sheeting for pilots and their flight crews.
"The mentor-protege program allowed us to develop our knowledge to move up," said Stokes. "Bridget designed the program, but we were able to provide input on where we needed growth."
During his time with the program, Stokes said among other topics he discovered information on technology.
"I discovered there is technology that can compete with manufacturers outside of the United States," said Stokes. "Now, we are looking for financing to expand our business here and build our own facility to manufacture our products."
With the help of the mentor-protege program, Stokes said he has learned about marketing, website creation, social media, the structure of a hotel including the buying process and what role a hotel's general manager plays.
"You can be small and have big ideas. Your ideas can become a reality if you are mentored," said Stokes. "My advice for another business is to find a mentor and follow their lead. We have not landed our full potential yet, but we are engaged to reach our goals. 'It always seems impossible until it's done (Nelson Mandela).'"
Carter said, "It is a core part of Caesars Entertainment's Supplier Diversity Program to help small businesses grow. We want communities and businesses where we operate to thrive which is a direct economic impact for that community."