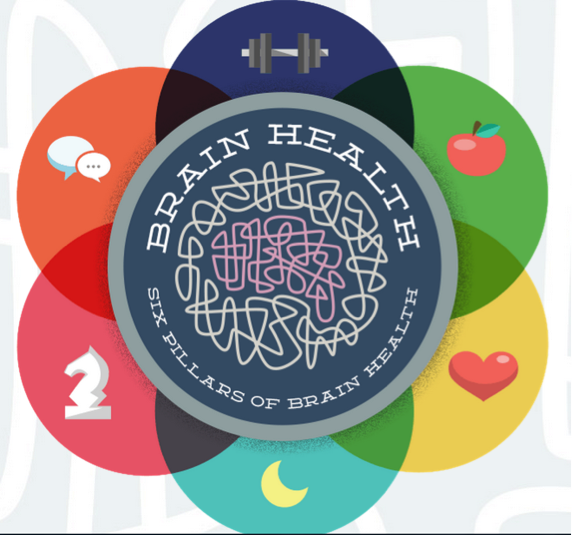 The Lou Ruvo Cleveland Clinic's Healthy Brain Initiative gives new meaning to the word brainpower. On May 12, 2015, advocates for brain health from Caesars Entertainment, the Lou Ruvo Cleveland Clinic and Nevada legislation joined to celebrate the launch of the initiative and the proclamation of Healthy Brains Day in Nevada as proclaimed by Las Vegas Mayor Carolyn Goodman.
The Caesars Foundation's $200,000 grant towards the Healthy Brains Initiative helps us to ward off mental ailments by strengthening our brain mass index (BMI). Individuals are not as helpless against brain health as we've come to believe. On the contrary, Dr. Kate Zhong, senior director of clinical research development at the Lou Ruvo Center reports, "Many people perhaps don't know that their lifestyles have a very important impact on their overall brain health." This is why the "brain checkup" used in the Healthy Brains website and app is based off of six pillars of brain health to calculate a BMI — physical exercise, mental fitness, food and nutrition, sleep and relaxation, social interaction and medical health.
The six brain-building pillars work alongside the initiative's other goal to increase participation in clinical trails. Since there is no cure for memory abating diseases, today's clinical trails are the greatest offensive in combating Alzheimer's, Parkinson's and Huntington's disease. The initiative encourages users over 50 years old to join a Lou Ruvo Center clinical trial to provide them with new medications, brain scans and lead pioneering research.
Since 2002, the Caesars Foundation has given $25 million dollars to health and wellness programs for seniors and plans to match its $200,000 grant for the Healthy Brain Initiative again in 2016 and 2017. "Aiding a successful aging process is a cornerstone of Gary Loveman's giving philosophy," said Jan Jones Blackhurst at the Brain Health Initiative launch event.
The month of May harnessed Caesar's altruistic spirit to support and honor the community's aging population in the inaugural Senior Appreciation Month. Caesars locations nationwide hosted a series of events and activities to offer renewed gratitude and support of the remarkable contributions of the older Americans in the community. Caesars will continue its commitment to our seniors by promoting healthy aging and working toward a better quality of life for them.