Caesars HEROs in Washington D.C.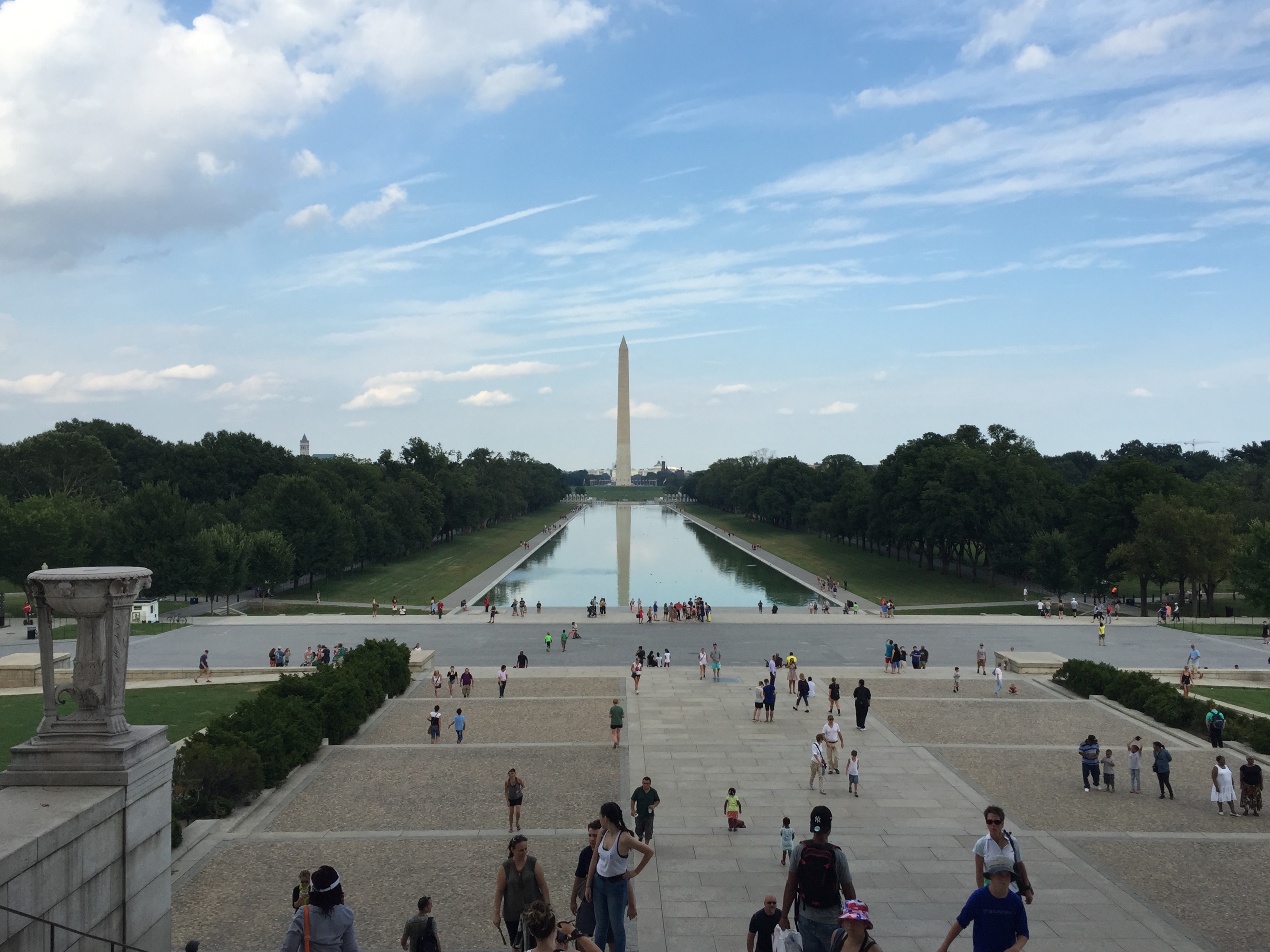 The HERO Stars grand prize winners took a trip to Baltimore to explore the historically rich city and learn about Caesars Entertainment's footprints on important social issues. From LGBT rights to advocating on behalf of older Americans to helping to establish responsible gaming protocols, Caesars Entertainment is no stranger to Washington, D.C.
Caesars is a strong supporter of diversity, inclusion and the LGBT (Lesbian, Gay, Bisexual, and Transgender) community and was among the first gaming companies to support the LGBT community. With nine consecutive perfect scores on the Human Rights Campaign's Corporate Equality Index, we've supported legislation in favor of same-sex marriage and other protection of human rights. We signed a U.S. Supreme Court Amicus Brief arguing that the Defense of Marriage Act (DOMA) must be overturned, and are part of a coalition of 57 companies that filed Briefs of Employers in support of marriage equality in three Sixth Circuit cases.
Supporting older individuals, helping them live longer, healthier, and more fulfilling lives is a key initiative of Caesars and Caesars Foundation. In 2002, Caesars became the national prime sponsor of the Meals On Wheels Association of America's "March For Meals" campaign and since donated $5,130,000 and 59 meal delivery trucks. To expand understanding and awareness of issues facing our country's seniors, Caesars sponsored the underwriting of a national study conducted by University of Kentucky and University of Illinois in 2008 on the causes of senior hunger, the consequences of poor nutrition for seniors, and future strategies for preventing their isolation. This research was recognized as the most comprehensive national research study to look exclusively at senior hunger in the United States and was released at a hearing of the U.S. Senate Special Committee on Aging in March 2008.
___________________________________________________________________
HERO Stars Take Baltimore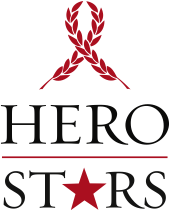 We're excited to announce this year's HERO Stars grand prize winners Sandra Martinez and Todd Anderson! They were selected from a pool outstanding HERO Stars to benefit the Horseshoe Baltimore community this week because of their extreme passion for community that shines through their continuous contributions.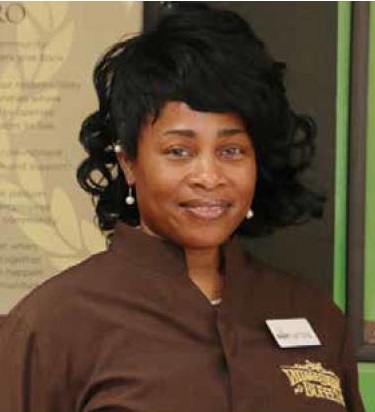 Sandra Martinez (Horseshoe Tunica), Q4 2015 HERO Star, embodies the giving spirit of the HERO program, volunteering for 61 HERO events – giving nearly 436 volunteer hours at our Horseshoe Tunica property in 2015. Each month, Sandra participates at the Harrah's Hope Lodge, a Caesars Foundation grant recipient, on Game Night and Dinner Night, sanitizes toys at the Ronald McDonald House, distributes food to families at the Tunica Food Pantry, and visits patients at the Veterans Hospital of Memphis among many other altruistic contributions to her community.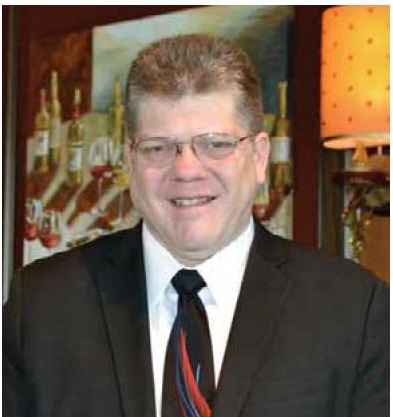 Todd Anderson (Horseshoe Hammond), Q1 2016 HERO Star, is an extremely dedicated volunteer for the American Cancer Society – just this year alone he has already logged more than 175 hours for the cause and has raised funds by selling more than 1,000 homemade chocolate chip cranberry pecan cookies. In addition, Todd has done great work with Caesars Foundation partner Meals on Wheels by packing hundreds of meals to feed the hungry and has also has shaved his head annually for the past four years to show his solidarity with the St. Baldrick's Foundation.
This week Sandra and Todd will work with the Horseshoe Baltimore leadership team to grow the HERO program and expand partnerships in the region. Nearly 5 million guests have visited Horseshoe Baltimore since its opening in 2014. Its success in community engagement and attracting a local workforce have become a model of how a public corporation and a city government can collaborate.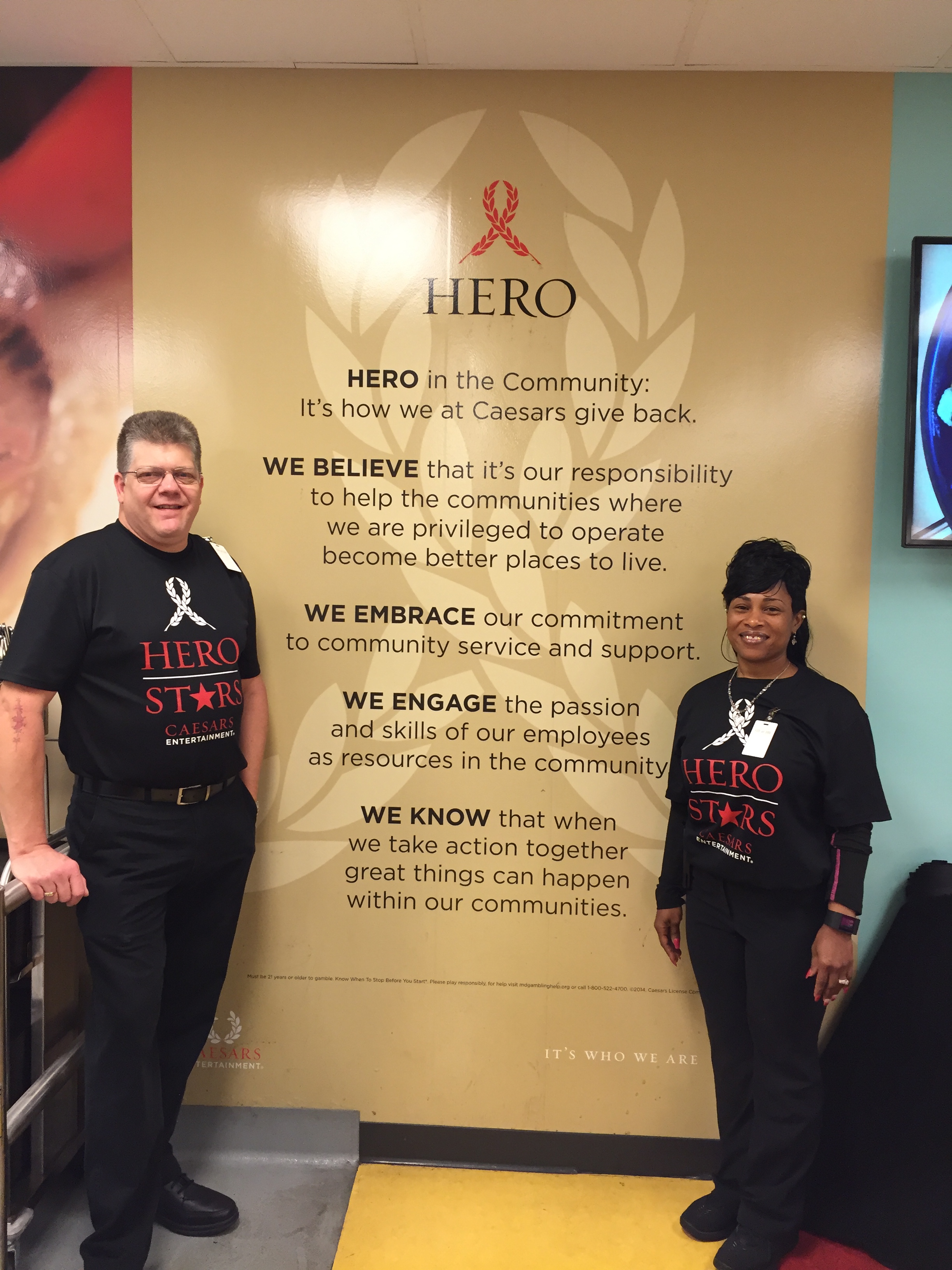 This year's HERO Stars and Horseshoe HEROs will also join Caesars Foundation 6 year partner National Park Trust (NPT) to celebrate the centennial of stewardship of America's parks. Over 60 children from the YMCA will gather with Caesars HEROs at national park Fort McHenry for a fun filled day of activities to excite youth around the outdoors and rebuild their connection to nature. Rebuilding children's connection to the outdoors is an environmental initiative Caesars and NPT have been driving throughout the year and with this year's CodeGreen Challenge.
Congratulations to this year's grand prize winners – we're looking forward to a week of community involvements and partnerships!