Long hours. Male-dominated culture. High stress. Little family leave.
These are all issues that women in the food and beverage (F&B) industry face every day. And it's issues like these that prevent many women from rising up as leaders of their kitchens, teams and companies.
Women are underrepresented at all levels of the food and beverage pipeline. They make up approximately 49 percent of entry-level food service positions but represent just 23 percent of C-suite executives.
"I think the issue at hand is how you change culture," said Gwen Migita, vice president of social impact, inclusion, and sustainability for Caesars Entertainment. "We have to be part of the solution and culture change—not just look for culture change. Part of it is us."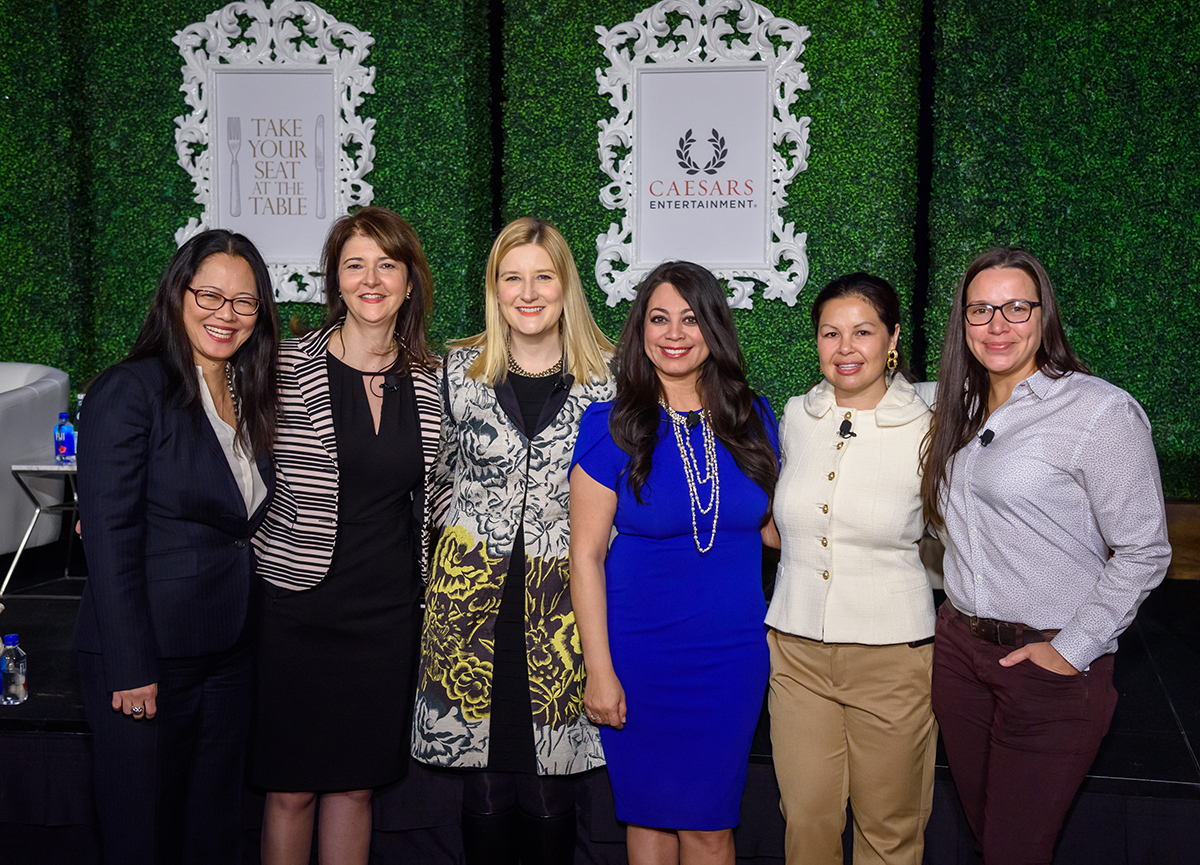 (Photo courtesy: Erik Kabik)
To pave the way for aspiring female leaders, Caesars hosted "Take Your Seat at the Table," which brought 400 women and allies together for an afternoon of advice, reflection and inspiration.
"We were trying to find a way to celebrate International Women's History Month in a way that promoted females in F&B," said Margaret George, an organizer from Caesars. "We wanted to shed light on the challenges that females face in F&B. There are women that are living this every day and not feeling like there is a platform that exists for them to tell their story and have their voice heard."
Throughout the event, expert panelists—all trailblazers in their own right—shared candid insights and stories from their professional journeys. They spoke about embracing team diversity, breaking barriers and the importance staying true to yourself.
"I used to shy away from talking about being a mom because I felt being corporate and being at work was serious business, but what I've learned over time is that people are craving to know you authentically," shared Eileen Moore, a panelist and regional president at Caesars.
Overcoming challenges was another hot topic at "Take Your Seat at the Table." Chef Christina Wilson, who serves as executive chef at the Gordon Ramsay Group, recounted a particularly awful lunch service she once led.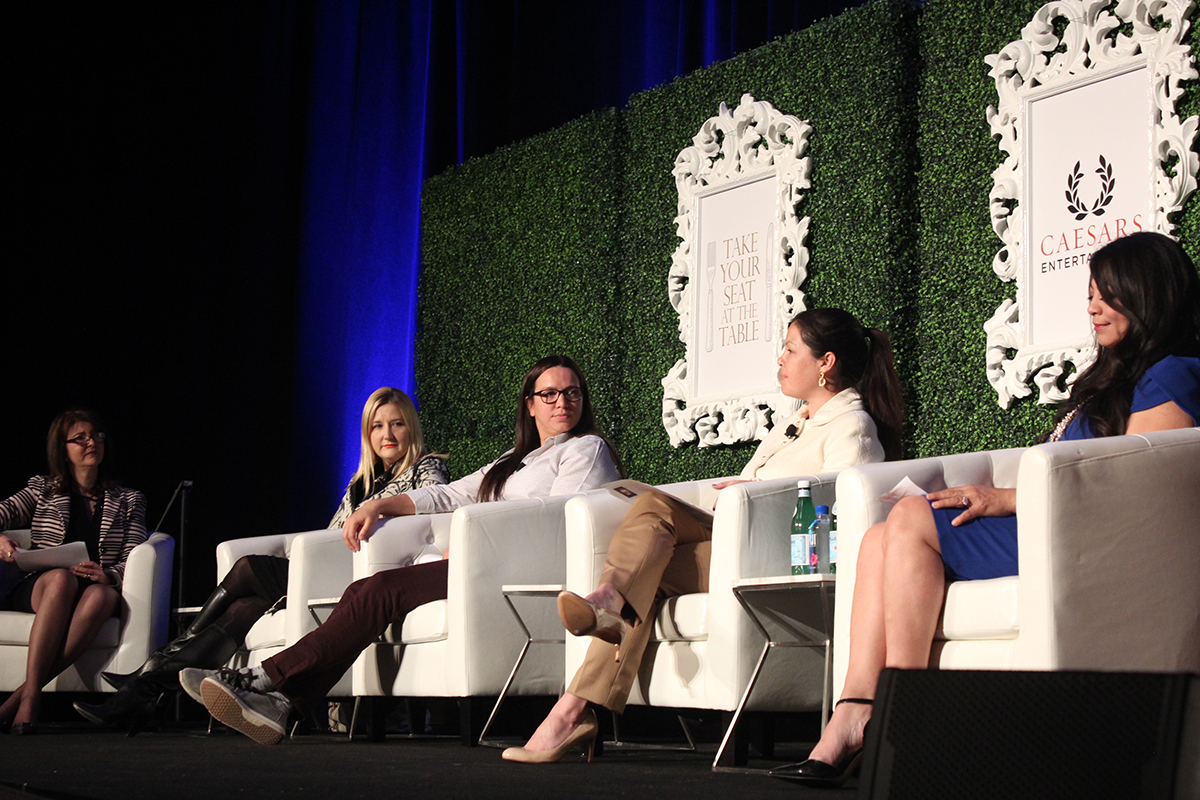 (Photo courtesy: Niki Zelenak)
"We all had a good talk out by the walk-in afterwards," said Wilson. "What is important to me was the idea of just letting go—looking at it for what it was and not holding on to it."
Never one to be left out, Michelin star chef Gordon Ramsay also had a message for the group.