Four smiling ladies dressed in black pantsuits welcomed guests as they approached the Caesars Rewards Center early in the morning.
These women are just a few of those who work on the team, and maybe one of the first faces guests see when they arrive at Caesars Palace. Behind them, Stephanie Brown, the Caesars Rewards manager, was filling stock of brochures and cards for what is sure to be a busy weekend in Las Vegas.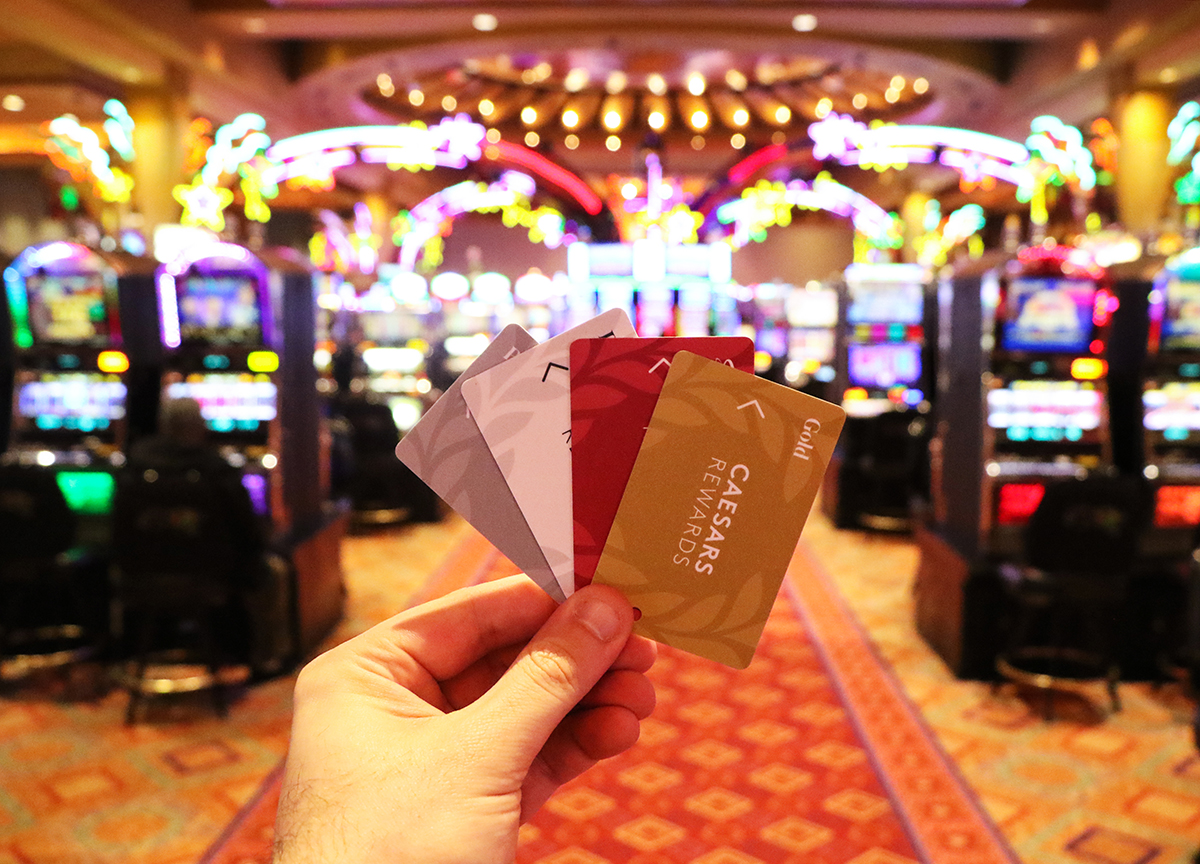 Making her way back to her desk Brown said she is there for her team, but all of the Caesars Rewards representatives are experts and ready to handle anything that comes their way.
"I handle most of the backend work. We get a lot of emails. I have 13,000 emails in my inbox and another 26,000 in archives," Brown explained as she walked through what she does on a typical day at Caesars Palace. "I have read them all."
Brown said she is responsible for emailing all properties and finding answers if a guest has an inquiry."You make a personal connection with guests by working at Caesars Rewards, and there are some people that come all the time," said Brown.
"We had a local guest, a Diamond status poker player who came in and wanted to use his credits for a trip to New Orleans during Mardi Gras. He had a bad experience in the past but trusted me to help with the process," said Brown. She assured him that everything would be arranged to his liking. When the guest returned to Las Vegas, he told Brown everything went smoothly.
"Now, he comes by every Wednesday and brings us cookies. He always says 'hello' when I see him on the floor," said Brown. "It is just really nice to have that kind of relationship with our guests."
It is easy to see why Caesars Rewards recently won the "Best Players Club" in the 2019 USA TODAY 10 Best Readers' Choice Award.
Brown said she often has guests tell her that Caesars Rewards have the best rewards, the best promotions such as the NFL | Play for Rewards, and exceptional service.
Brown recalled a time when a mother and daughter were at the Caesars Rewards Center, and the team learned they were celebrating the daughter's 21st birthday.
"A team member sent a bottle of champagne and strawberries to their room," said Brown. "The next day, they came back to the Caesars Rewards Center and raved about how happy they were. They said, 'this is why we come here and love Caesars.'"
Brown said her team provides the same level of service to guests whether they have Gold status or are a Seven Stars® Caesars Rewards member.
"Guests expect to be treated like royalty here, and that is what we deliver," said Brown.
There are four reward tiers with Caesars Rewards: Gold, Platinum, Diamond and Seven Stars. Each with benefits you can only have as a member.
"As a Diamond or Seven Star, you don't pay for resorts fees; you have access to priority lines, two free nights at Caesars Palace Dubai and more," explained Brown. Adding Caesars Entertainment also has partnerships with Wyndham Resorts, Atlantis, Paradise Island in the Bahamas and Norwegian Cruise Line that allows members to take advantage of rewards and benefits as they travel around the world.
Brown said her team always makes sure they provide guests with all the information about Caesars Rewards that they need, but there is one piece of advice that she wants to emphasize, "I tell all of the guests whenever they sign up for Caesars Rewards to take out their card whenever their credit card comes out."
"You can earn credits when you buy show tickets, game, or when you go out to eat," she said. "We also have a payment card so you can tie your favorite credit card such as the Caesars Rewards Visa to your account and earn credits wherever you shop and use your card."
For more information visit Caesars Rewards online.