Caesars Windsor recently hosted movie night for more than 900 employees in their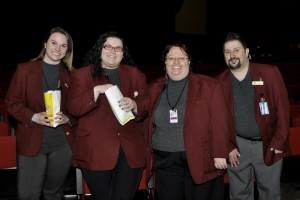 Colosseum with a screening of "The Lorax." Originally a children's book by Dr. Seuss, "The Lorax" chronicles trouble with the environment, and the Lorax who speaks for the trees against the greedy Once-ler. As part of the evening, Enwin Utilities, a local utility provider, provided giveaway items including LED nightlights and tips to help employees reduce energy consumption at home.
Additionally, employees in attendance paid $1 for admission and each concession item purchased, raising $2,143 for Caesars Windsor's employee assistance fund, Helping Hands.