For many years, Caesars Entertainment locations enterprise wide have competed against each other to raise awareness, education, and funds for breast cancer. However, we recognize that there are many other types of cancer and health issues that people face. That's why this year's challenge was expanded to create a campaign that funds research, support services and awareness for ALL types of cancer and to support everyone as they work to live healthy fulfilling lives.
With this new focus in mind, our volunteer teams across the enterprise stepped up to the plate and raised an unparalleled $603,564.30! This is in addition to the $40,000 Caesars Foundation donates to the winning location's local American Cancer Society chapter.
Each participant presented their case on why they deserved a spot in the challenge. The victors held actives aimed at engaging team members and guests as well as providing education on health and wellness with a focus on prevention. Congratulations to our 2018 Campaign for the Cause Winners!
First place was awarded to Horseshoe Tunica and Tunica Roadhouse, they held 17 on site events to spread awareness. Over a thousand team members were involved, amounting to a total of 5,068 volunteer hours. Tunica Held team member auctions, walks, and "cancer education" webinars and earned more than 72 media outlets in their market! They also garnered the support of community celebrities, Dustin and Maria Starr, for their kick off walk.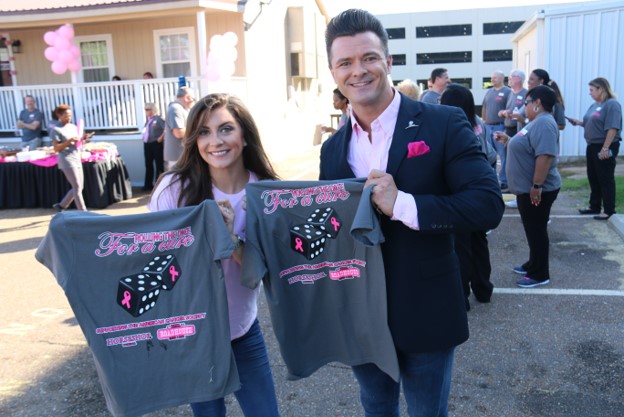 Dustin and Maria Starr at Tunica's Kick-off Event
Equally impressive, the Battle of the Bras event held raised $158,000 for the American Cancer Society. They had an unprecedented 400 people in attendance for the event.
Harrah's Ak- Chin, our second-place winners, sold Awareness Crew shirts and gave the proceeds to the American Cancer society. To increase awareness and engage team members they turned to social media and used the hashtag Life at Caesars, receiving over 2,000 views on their Battle of the Bras video!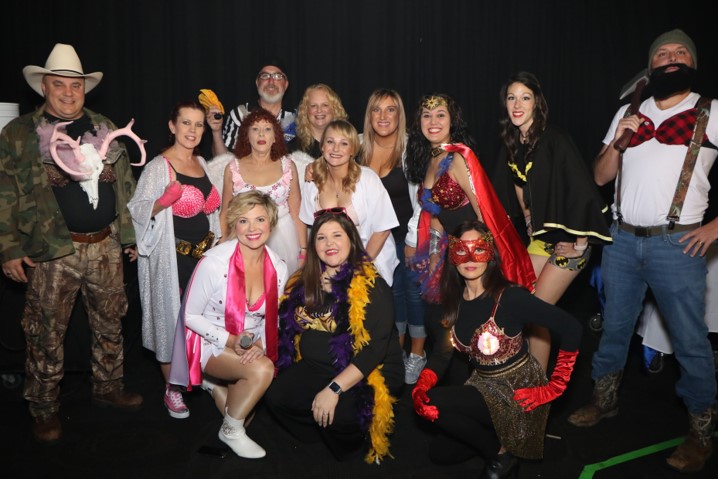 Battle of the Bras Louisiana
Ak - Chin also got creative in their methods of raising funds. They held bingo nights and created a rainbow donation wall to raise a total of $5,347.
The Northwest Louisiana region was recognized for their hard work and received third place. Team members from Harrah's and Horseshoe Bossier City increased awareness and engagement by holding five fundraisers. There were shirt design competitions as well as unheard of jeans day fundraisers. In total these activities alone raised $12,673.00!
Our locations raise the competitive bar each year, all to increase awareness and funds for critical cancer research and support services. It is thanks to everyone's focus and enthusiasm towards such an important goal that Caesars Entertainment and Caesars Foundation could make such an impactful contribution to cancer related organizations.
Thank you to all those who participated in our inaugural Campaign for the Cause – we can't wait to do it again next year!