The line snaked around the corner of The LINQ Promenade like a sold-out crowd for Brooklyn Bowl. It was Saturday. But these weren't concertgoers; they were here to play. The largest Razer gaming store in the world was just around the bend.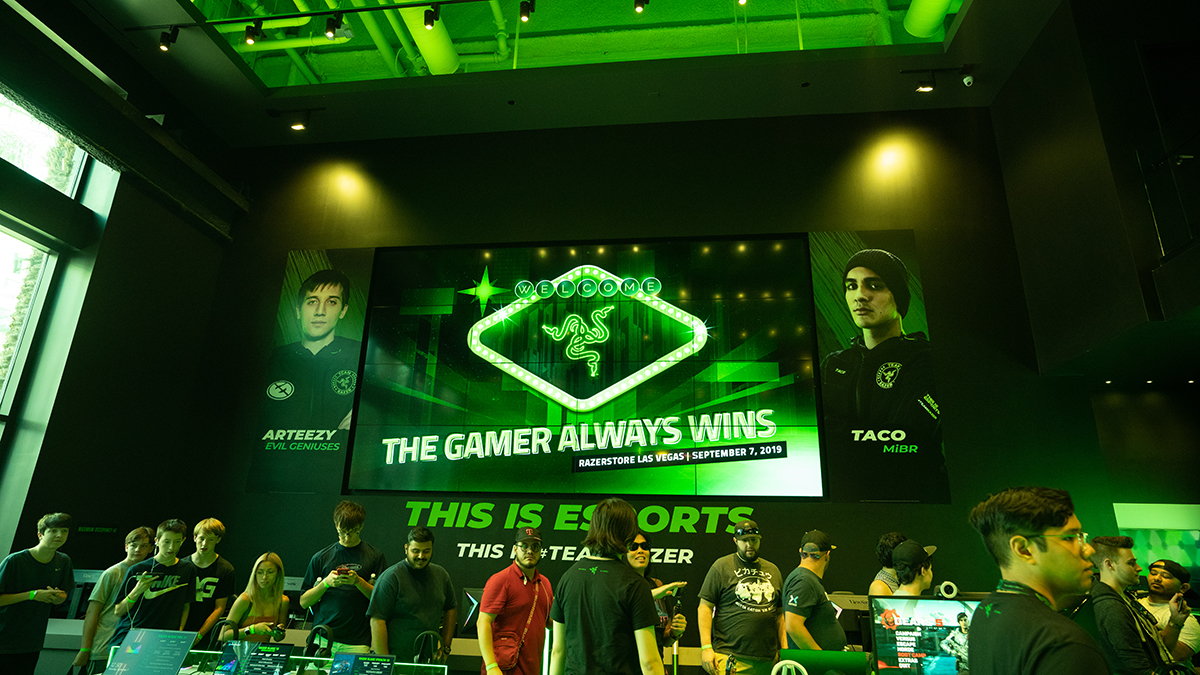 On Sept. 7, the store literally shed its skin. Paper sheets were peeled from windows to reveal the city's newest, hottest gaming space, as gawking fans craned their necks above the crowd.
In an already glittery stretch, the Razer's logo nonetheless leaps out: a triple-headed neon green snake. Viperous, accurate, quick – like a competitive gamer aims to be on the virtual field. An award-winning leader in gaming hardware, Razer puts superior power in players' hands.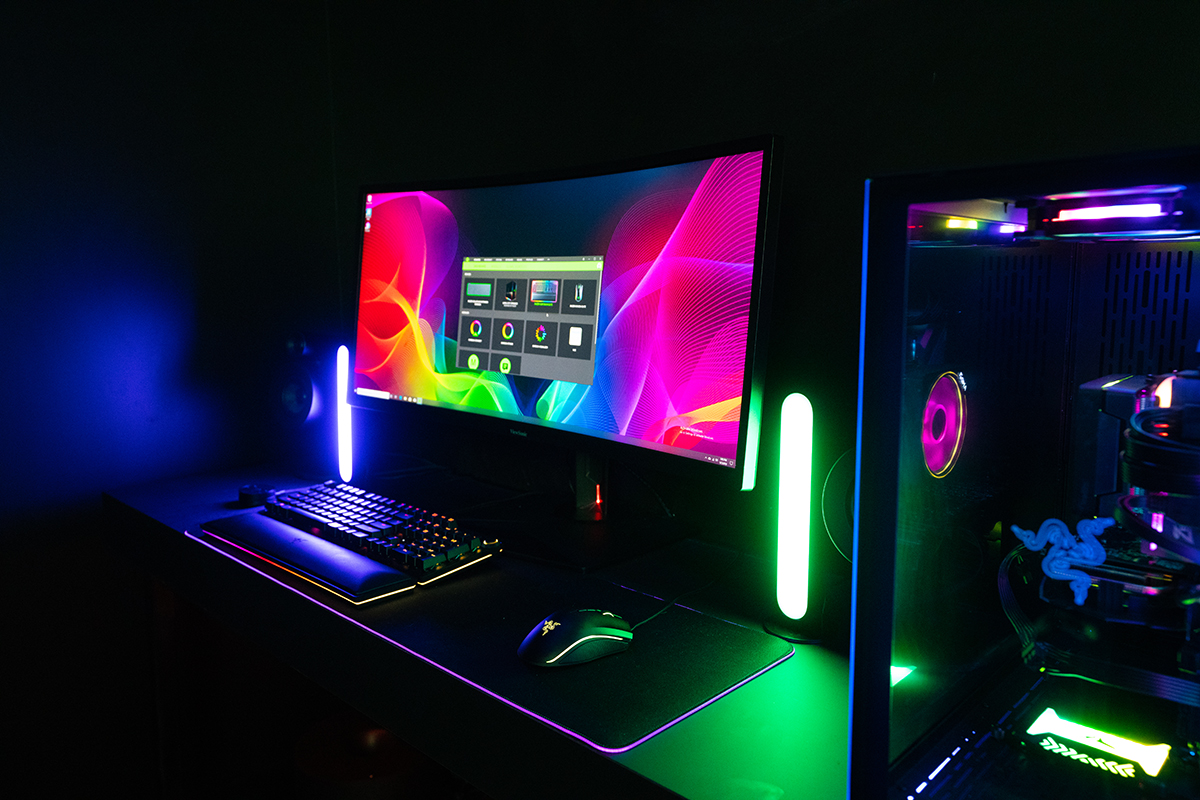 The company operates retail stores around the world, but they're always in gaming hot spots, like Taiwan and Hong Kong. Las Vegas is one of only two cities with a Razer store in the U.S. The other is in San Francisco
"With Las Vegas being the entertainment capital of the world, it was just a natural progression for Razer [to land here]," says Andy Shafer, store general manager. "…Being on the forefront of esports and consumer electronics and gaming, it was a match made in heaven."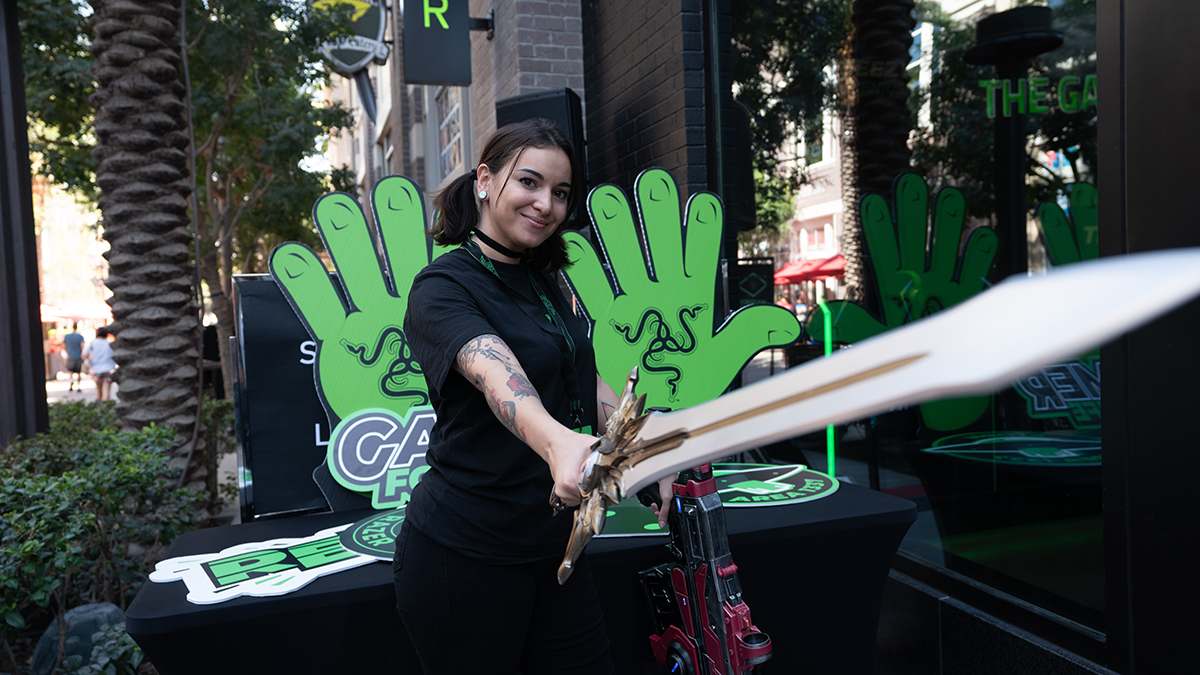 As the competitive gaming industry expands into a billion-dollar business, gamers are taking notice – and so is Razer. Las Vegas' 2,400-square-foot, two-floor space is made for the esports crowd. Among the rows and rows of product – ranging from chroma-colored laptops to button-layered mice – Andy points out 10 "battle stations" on the first floor. Each station is set up with its own PC gaming rig for visiting gamers. He says formal competitions are coming soon.
For those who prefer to watch, there's also a 16-HD-panel screen displaying the battle station action in real-time. Since live streaming is the new normal, you'll find dedicated stations for this on the store's second floor. Prior to its grand opening, Razer even invited its esports team Gen.G out for a stream.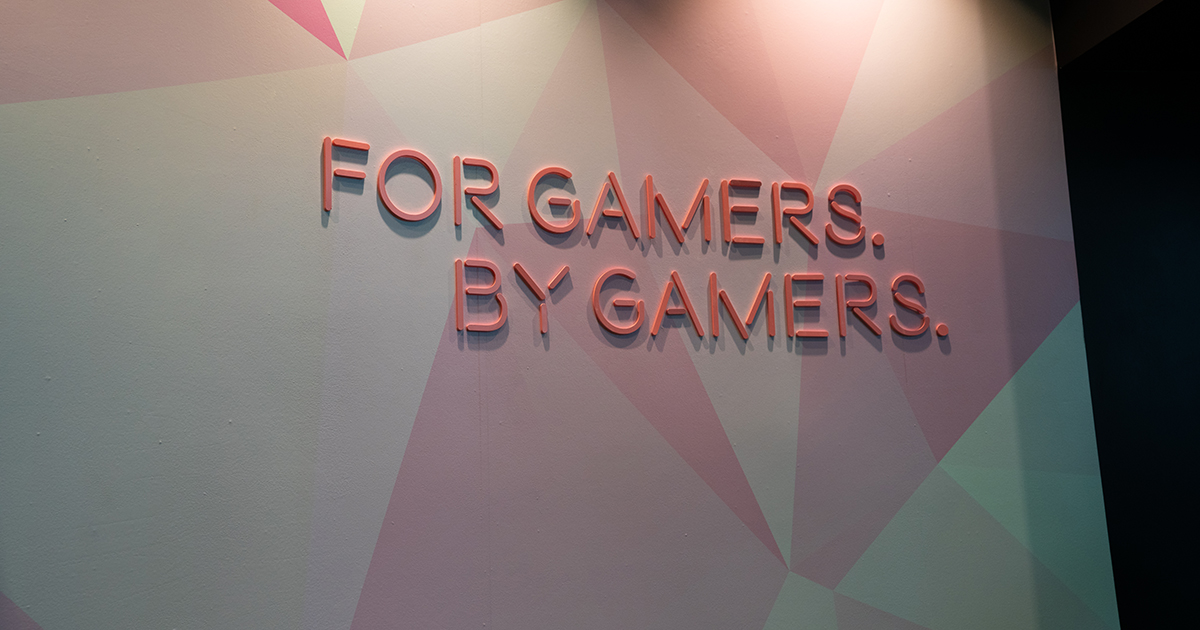 Razer is a gaming company and a lifestyle brand. This makes The LINQ Promenade its perfect home. As Andy says, "It's about the Razer experience."