In 2010, Patricia Velasco, an EVS manager at Harrah's Las Vegas, was diagnosed with cancer.
Velasco said she received support from a lot of people, some that she didn't even know.
"My family was very supportive, but sometimes it was better to be away from them because seeing them suffer made my battle a little harder," said Velasco. She found support from her coworkers, "they visited me constantly, wrote letters and sent so many funny videos of them doing silly things. I had a lot of support from nurses and hospital staff- they were "key" for me to get better."
"I am a cancer survivor now," she said. "When I was told that my cancer cells were low enough to consider me 'cancer-free' I promised that I would do anything to help raise funds and awareness to help others."
Velasco joined Caesars Entertainment's Business Impact Group VIA and has lived up to her promise because of the resources from the group.
She created a fundraiser held at Harrah's Las Vegas after a trip to the Rio All-Suites Hotel and Casino sparked an idea.
"I saw a Tribute tree mural at the Rio and asked our human resources department at Harrah's Las Vegas if I could do a similar tree at Harrah's," explained Velasco. The Harrah's Tribute tree mural is now proudly on display year-round and comes to life during the annual fundraiser. Team members write messages of hope on flowers that are placed on the tree and the donated funds are given to the Breast Cancer Alliance, a foundation that supports research, training, awareness, and screening for breast cancer.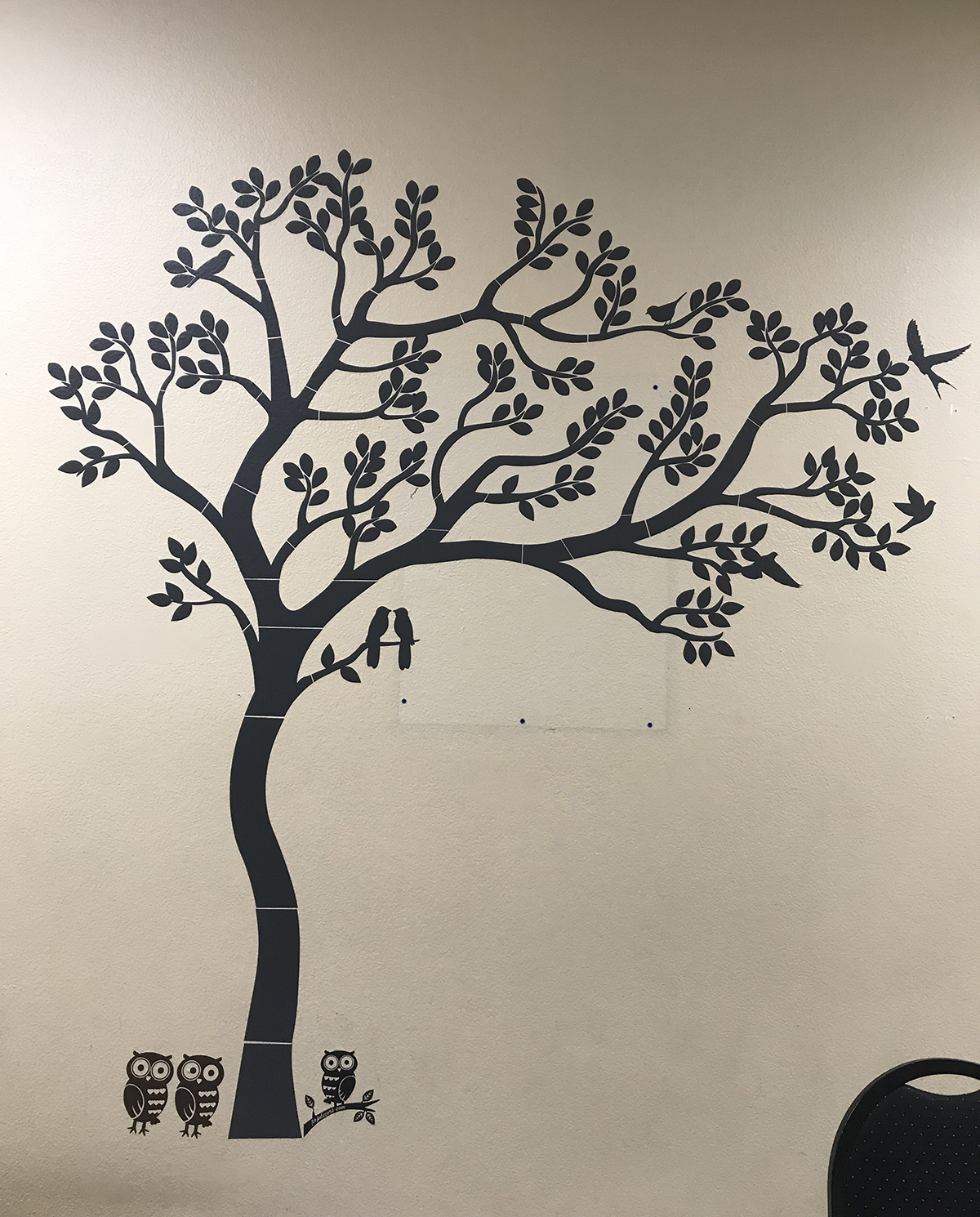 "Love, support, appreciation, participation. Every time I bring up the topic, I get a lot of volunteers and ideas that truly come from the heart," said Velasco of the response she receives.
Velasco said she remembers when the very first flower was placed on the tree. "It is not easy to ask people for donations, but I believe that when your heart and your intentions are in the right place, you don't have to worry about it. You just focus on enrolling others into your vision, and the results will change your life forever."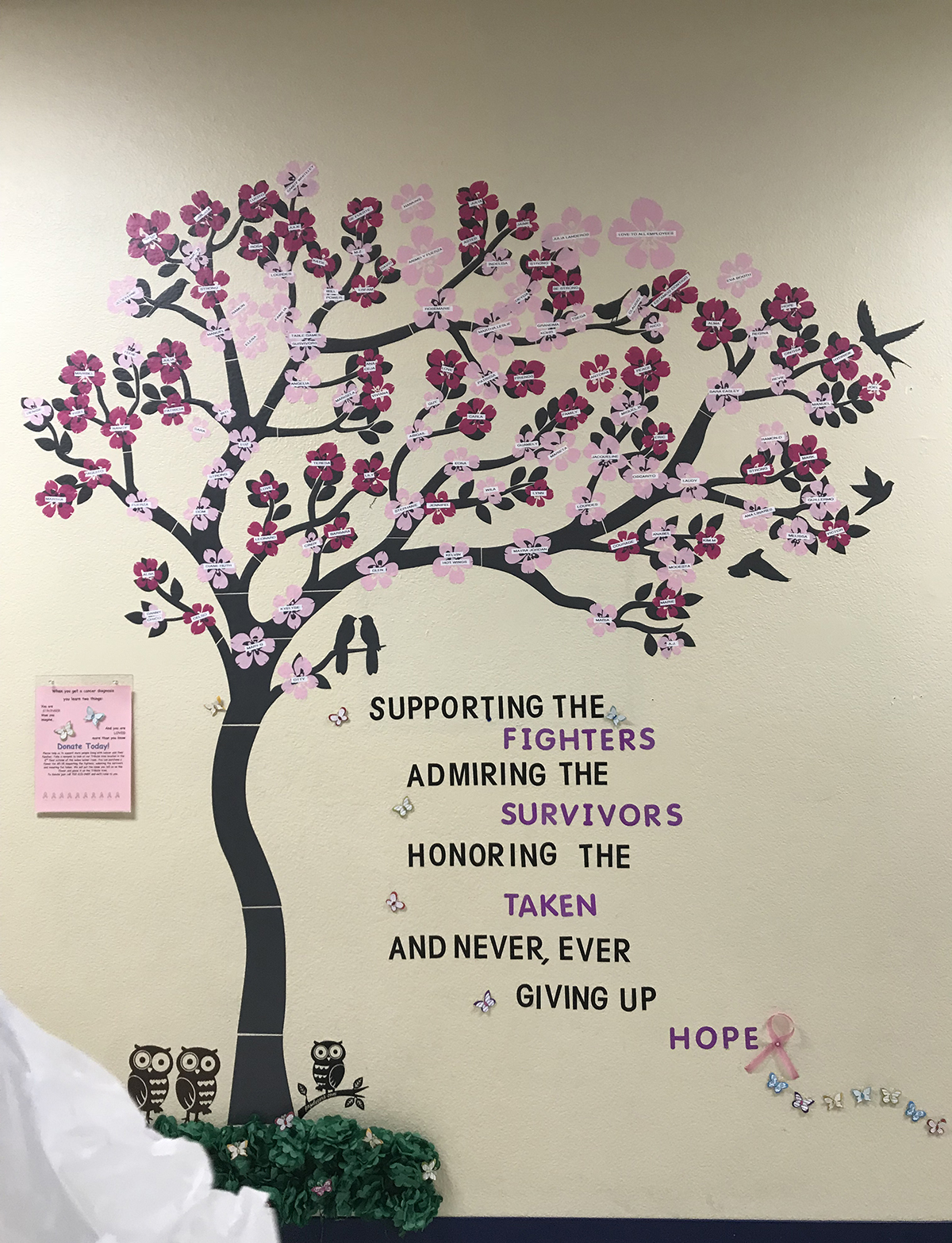 This year instead of adding more flowers to the tree, Velasco and VIA will create "Wings of Hope" with the same concept, Team members will write messages of hope on feathers that will be placed on the wings, donations will be given to the Breast Cancer Alliance. Last year, she set a goal to raise $500 but nearly tripled that and raised more than $1,300. This year, Velasco said she hopes the team can raise even more.
RELATED: Bras, Boxers, and Bingo: Watch how Caesars battles cancer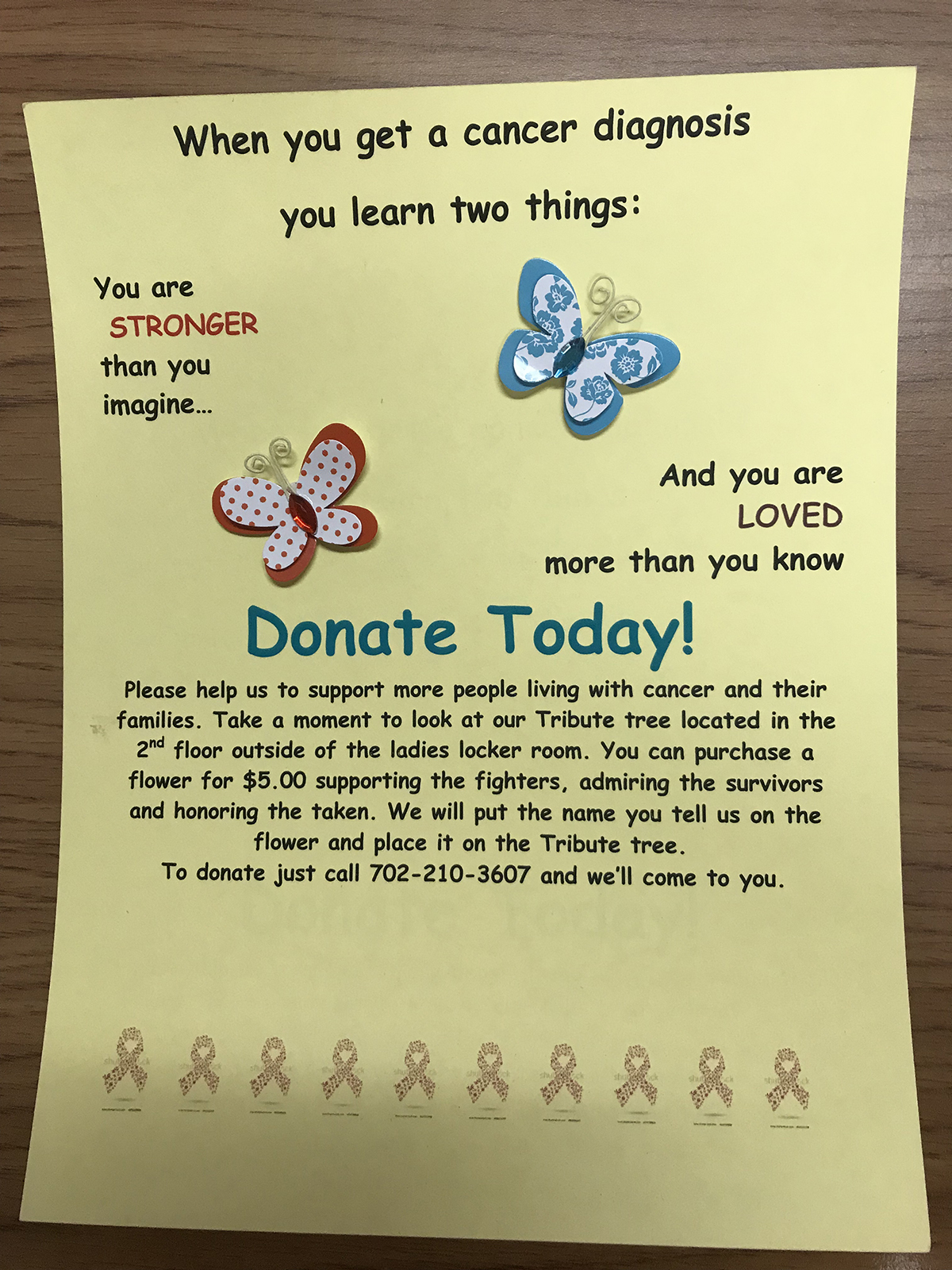 "We hope to raise more than $1,300," she said.
Velasco has big dreams on how she hopes this fundraiser will grow in the future.
"I would love to see Caesars properties do this every year and eventually find parks where team members can plant trees that symbolize their loved ones who battled cancer," said Velasco.