Today, we're launching our brand new PEOPLE PLANET PLAY report, covering data from 2017 and including some stories on our programs from 2018. You probably already know that PEOPLE PLANET PLAY is all about our impacts on people, our communities, society and the environment.
Here are just a few highlights of what we've accomplished together.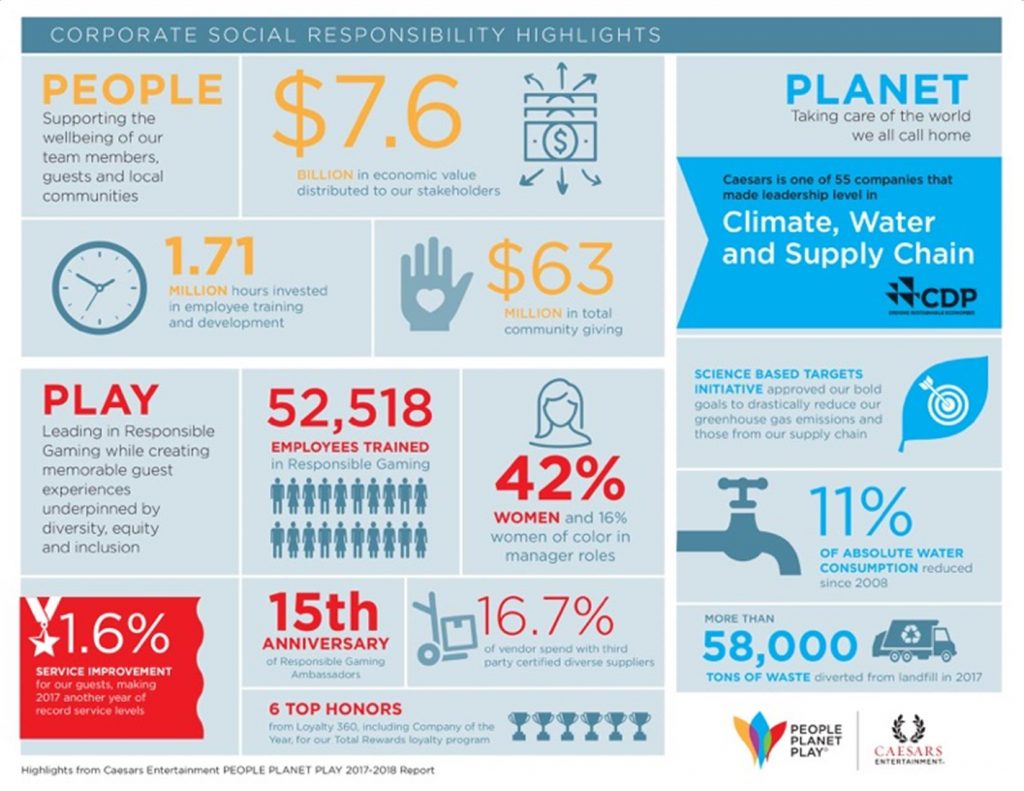 Go to http://caesarscorporate.com/reports to read the full report!