Supporting our community and protecting the environment are on a long list of Caesars Entertainment's priorities, which is why Fall is one of the company's favorite seasons.
Summer is ending and school is beginning and that means it is time for Caesars Entertainment and Caesars Foundation to combine these two important priorities by doing the honor of assisting public school teachers furnish their classrooms with repurposed supplies.
So, for example, don't throw away those aging bookshelves. Donate them to Teachers EXCHANGE™, where simple repairs and a new coat of paint could easily create a kindergarten class's favorite reading nook.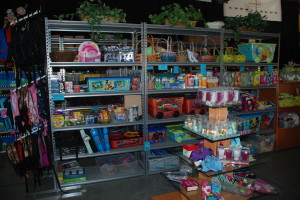 Educators have decorated their classrooms and provided essential supplies to students using the Teacher EXCHANGE™ program since its inception in 2002.
In the last five years, Caesars Foundation, the Las Vegas Region properties, and Corporate — continuing its devotion to public education and its commitment to promoting sustainable practices — has invested nearly $2 million in funding and inkind gifts to allow Teachers EXCHANGE™ to grow, expand and, most importantly thrive.
Because of the communitywide effort to support the Teacher EXCHANGE™, it now occupies a warehouse where it stores furniture, surplus office supplies, computers and gently used instructional materials that would otherwise land atop the mountains of trash at landfills.
According to The Public Education Foundation (PEF), the initiative saves teachers an average of $1,600 a year in materials they traditionally have had to purchase with their own money.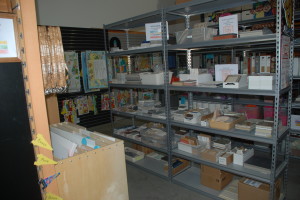 This effort has long been supported by Caesars Entertainment's sustainability initiative, CodeGreen, and is one of hundreds employee grassroots programs introduced to minimize the impact of business on the environment.
Caesars Entertainment partners with Caesars Foundation, a private institution funded by a percentage of operating income from the company's resorts. The Foundation is the entity through which Caesars Entertainment funds programs and projects of $10,000 or more, as well as not-for-profit giving requirements imposed by certain operating jurisdictions.
The Foundation's objective is to strengthen organizations and programs in the communities where our employees and their families live and work.
Southern Nevada residents are encouraged to participate in this effort to provide tools with the proper tools needed to successfully educating our children.
Residents and businesses are invited to contribute to this wonderful cause by logging onto PEF's website at thepef.org or donating materials at the PEF office at 3360 Sahara Ave.