Six cities, one tour, one goal: to empower and strengthen businesses, communities, and people.
In mid-2019, Caesars Entertainment and the Caesars Foundation launched the Economic Equity Tour to provide equal access to skill-based education to potential and current team members, suppliers, and community members.
"Gwen Migita (Social Impact, and Inclusion Vice President and Chief Sustainability Officer for Caesars Entertainment) is constantly looking for new and innovative ideas in sustainability, diversity, and inclusion," explained Rohena Miller of Niche Marketing - the project manager for the Economic Equity Tour. "In one of our sessions, this idea was discussed" sparking the start of plans for the tour.
The tour completed its first stop in Hammond, Indiana. Throughout the summer, the tour will continue to land in other cities including New Orleans, Louisiana, Bossier City, Louisiana, Baltimore, Maryland, Las Vegas, Nevada, and Elizabeth, Indiana.
"The response has been great," said Miller. "Our goal was to have at least 50 people per session in large markets and 25 people per session in smaller markets. In New Orleans, we have over 70 people registered per session."
In Hammond, Indiana, Miller said Caesars Entertainment team members gained new knowledge on financial empowerment, learning how to be fiscally responsible and also received a workbook to take home. "Many of the Horseshoe Hammond employees who couldn't attend have called and/or emailed us to send them the book," said Miller.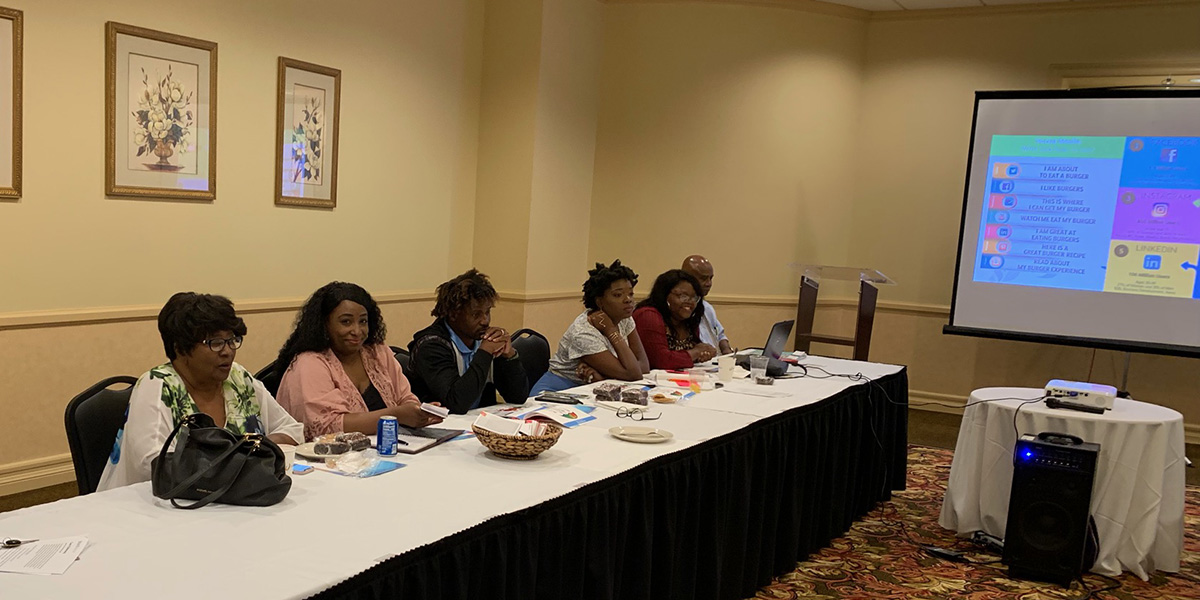 Economic Equity Tour in Horseshoe Bossier City.
Smaller non-profits were also invited to attend the sessions, explained Miller.
"The goal is to make them better service providers. When we first started the discussion, we wanted to touch smaller non-profits because they are unsung heroes in their communities," she said. "We are providing them a workbook of best practices in operations, marketing, and governance. We offer them a complete communications strategy at no cost."
Additionally, small businesses earning less than $500,000 annually were invited to learn how to develop and scale their business.
"We created a workbook with templates that range from operations, management, social media, marketing, growth initiatives and a checklist for each area," said Miller."Focusing attention on areas for business and community growth and talent expansion will help us to build a stronger base of employees, suppliers and service providers," said Migita. "We aim to produce better-rounded communities for today and the future."
According to Miller, studies have shown that companies and communities perform at a higher level when diverse teams exist, and all team members' input is valued.
Next year, Miller said the plan is to continue the Economic Equity Tour and make it even bigger.
"It will go from six properties to 12," said Miller. "We didn't partner with other companies this year, but we will certainly do that in 2020."