Remember Ernestine Richards, one of this year's top three HERO stars? This past week she received the all-star celebration she deserved.
Ernestine is a Casino Services Cashier at Horseshoe Tunica and a local staple at the American Cancer Society Harrah's Hope Lodge in Memphis. The Lodge provides free accommodation, and a home-like atmosphere to cancer patients undergoing treatment. Ernestine regularly participates in game nights and dinners – chatting with residents, serving dinner and playing bingo – in fact, she has totaled 71 hours of volunteer time (and counting) and hasn't missed an event since January.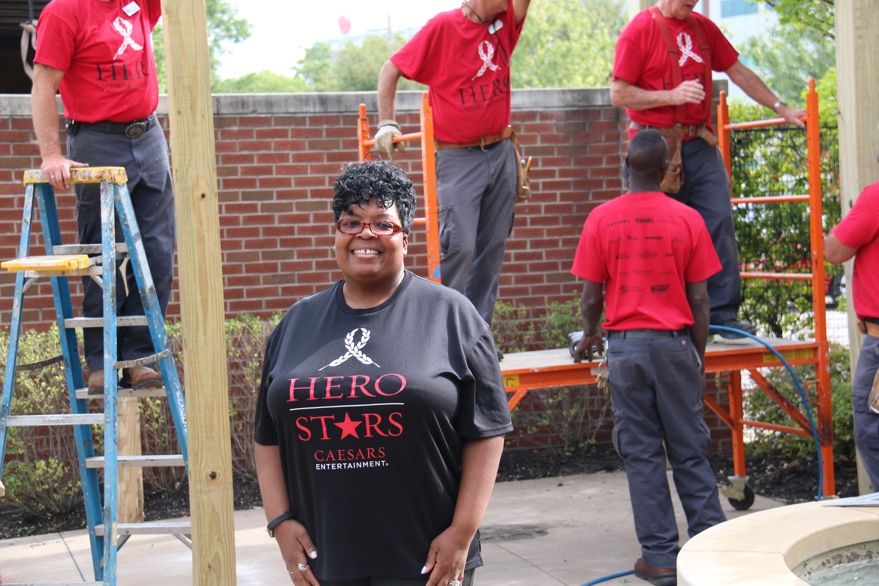 The two-day HERO Star celebration event started with a celebratory dinner for Ernestine and five of her family members and coworkers. The dinner was attended by Caesars regional president Scott Barber, other local team mates and an American Cancer Society representative, all of whom expressed their appreciation for the great work Ernestine has accomplished in the local community. "We're all here because of a connection to Caesars Entertainment's HERO program, a shared commitment to our community, and this year's companywide top volunteer and Tunica's own Ernestine Richards," shared Scott Barber in his opening remarks.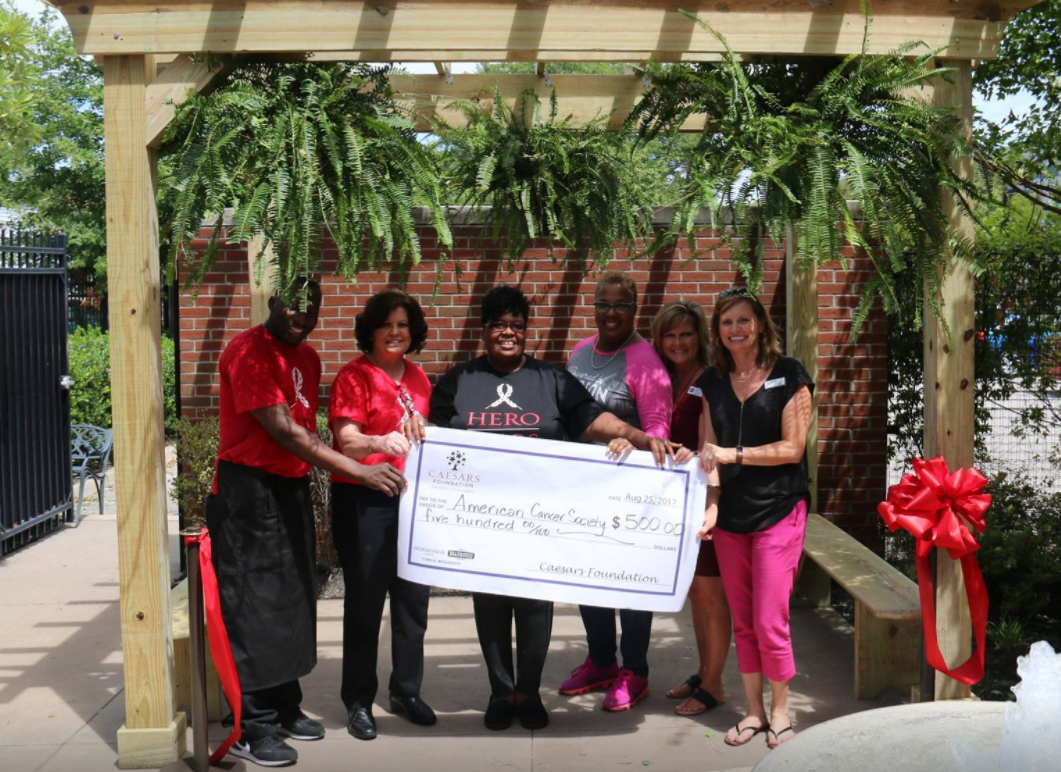 The following day was the main event, as 20 HERO volunteers from Horseshoe Tunica and Tunica Roadhouse came together to construct and dedicate an outdoor pergola at the American Cancer Society Harrah's Hope Lodge. The pergola will stand as a semi-protected patio to provide the 240 Hope Lodge residents a space to enjoy the outdoors. In addition, the lasting monument will serve to honor the relationship between the cancer patients and the local Caesars HEROs who have volunteered more than 2,500 hours at Harrah's Hope Lodge over the past five years.
After the hard day's work and to celebrate Ernestine's giving, hardworking spirit, she received a 2-night stay in Horseshoe's skyline suite and was treated to a 90-minute spa treatment at the Spa at Horseshoe. Finally, Ernestine was given $500 to donate to the nonprofit of her choice – unsurprisingly, she chose the Hope Lodge.
Many thanks to Ernestine and all our HEROs for helping Caesars live out our commitment to make our communities healthy and vibrant places to live and work.