Clouds covered the Las Vegas skyline, barely leaving a trace of the sun to beam on the pods of the High Roller observation wheel. Just below, several fire trucks representing Las Vegas Fire & Rescue, Henderson Fire Department, and the Clark County Fire Department were lined up on a small street near The LINQ Promenade with heavy rescue crews nearby.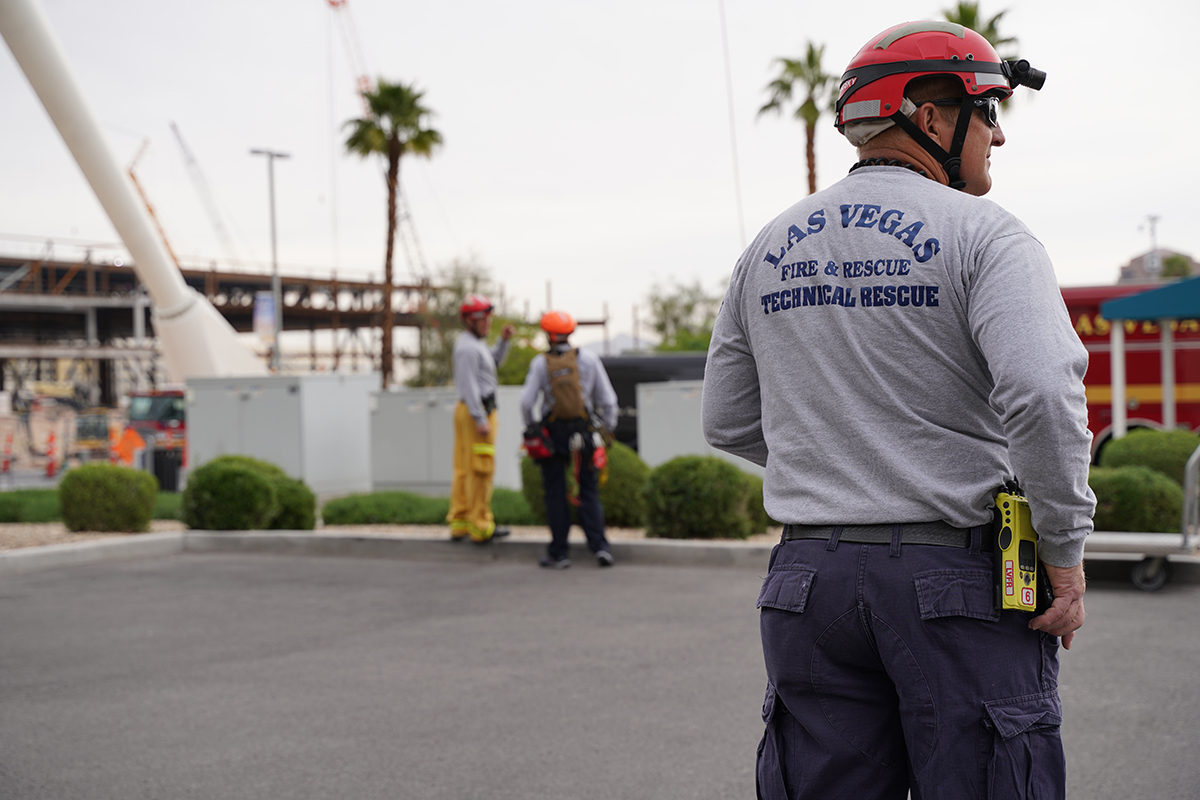 Hours before the attraction opened to the public, crew members used the structure to practice heavy rescue techniques.
The High Roller offers a unique opportunity for the departments to work together and practice their rescue skills. Organizations from across the United States including Orlando have used the High Roller to master the most intricate rescue system.
"In the event of an emergency we knew we needed a way to efficiently evacuate guests," Eric Eberhart, General Manager of The Linq High Roller said. "Thankfully in the five years we've been open, we've never had to rescue guests from the observation wheel."
While the High Roller was under construction, the High Roller team worked with the Clark County Fire Department and Las Vegas Fire and Rescue's Heavy Rescue teams to create a plan to evacuate guests during the ride in case of an emergency.
The plan is unique and exclusive to the High Roller and aspects of the observation wheel were created to assist the heavy rescue team.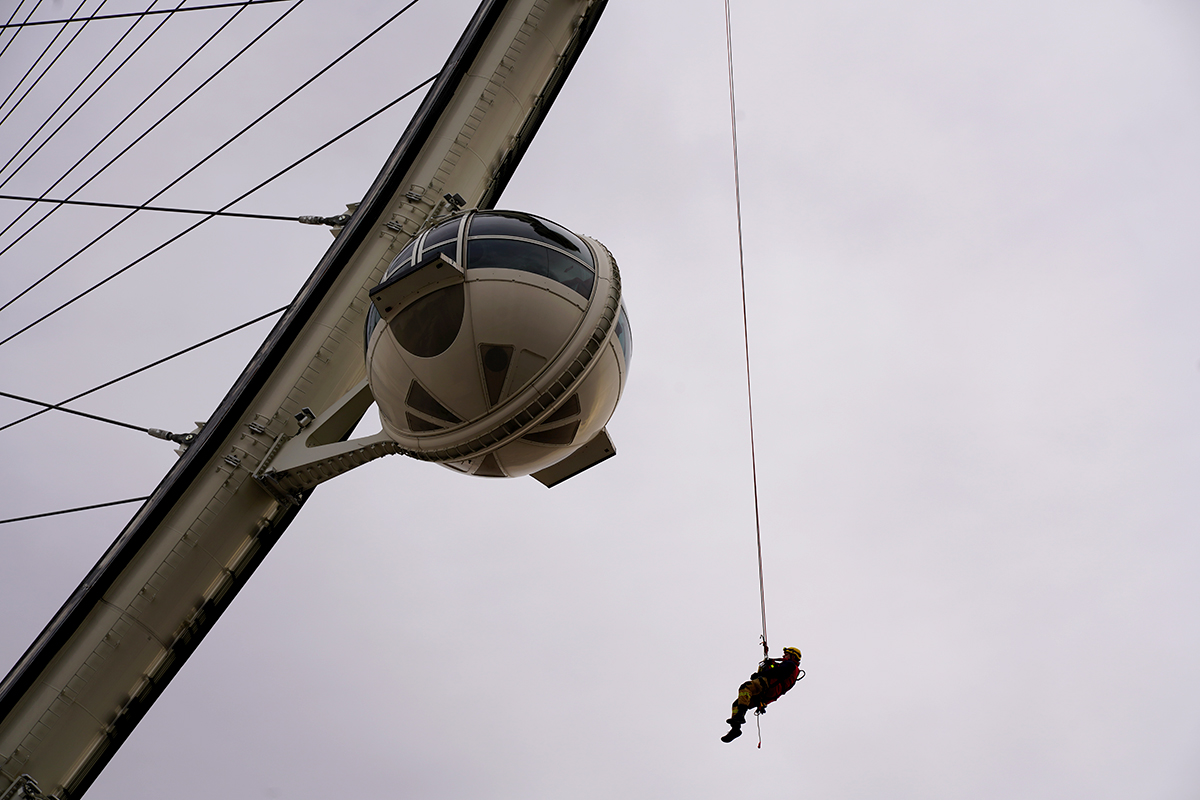 In addition, each pod has emergency materials such as water, diapers, and two air conditioners with the capability of keeping the pod comfortable even with the loss of one.
During the first of two training sessions of the year, rescue crews climbed up a set of ladders that lead to the center of the wheel. The hubs are a starting point for the rescue operation. From there, the crews use a specialty built zip line pulley to move across the spokes to the rim of the wheel.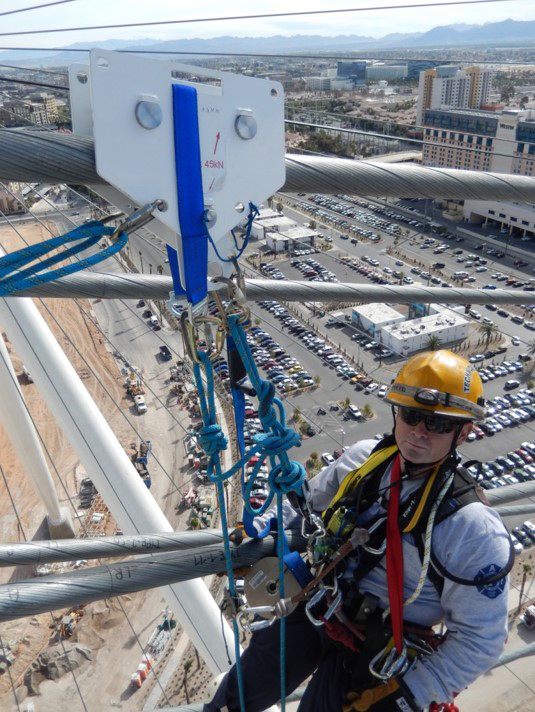 Once they access the cabin, the crews are able to climb into the pod through a hatch. Once inside, the doors are manually opened and the fire crews attach the rescue system to secure points in the cabin to begin safely transporting guests to the ground.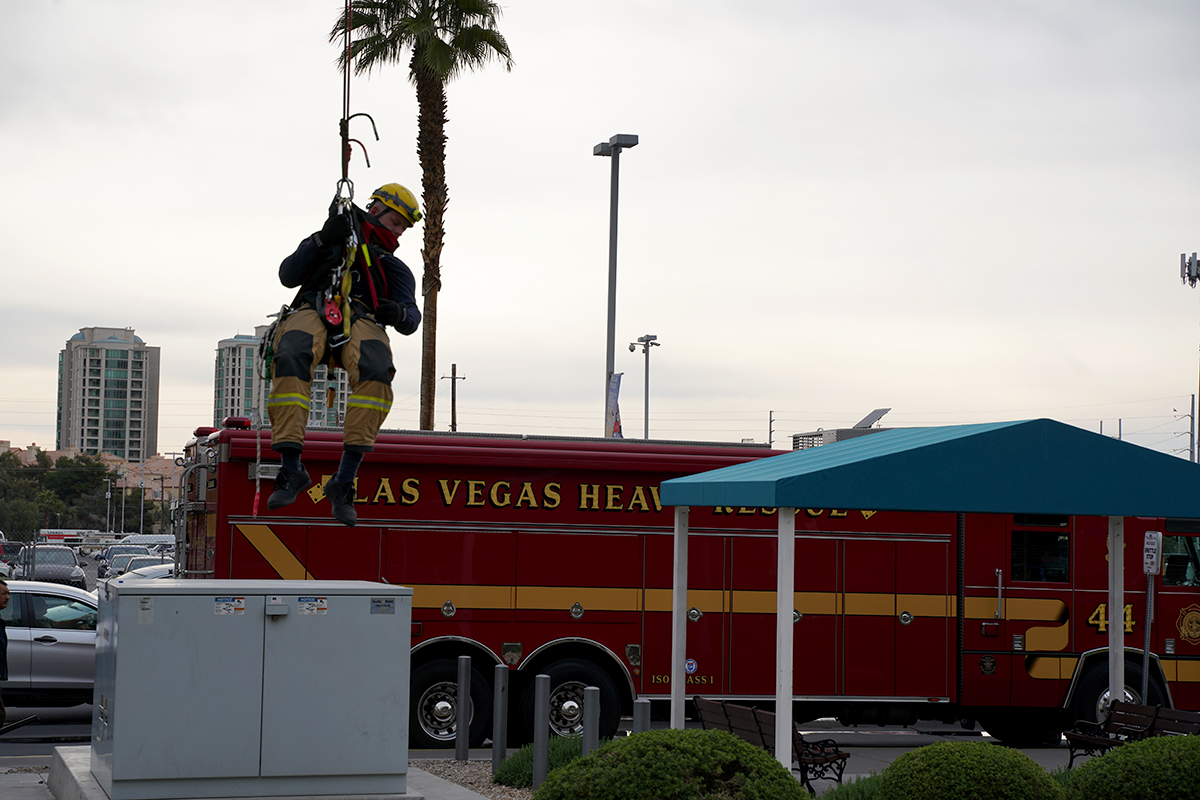 It took a lot of research and testing to identify the safest and quickest rescue methods. "We worked closely with reps from the fire department," said Eberhart. "They had their best climber on the High Roller for about two hours testing one method." Now, crews have a successful system in place and they are able to perform a rescue efficiently if it were ever needed.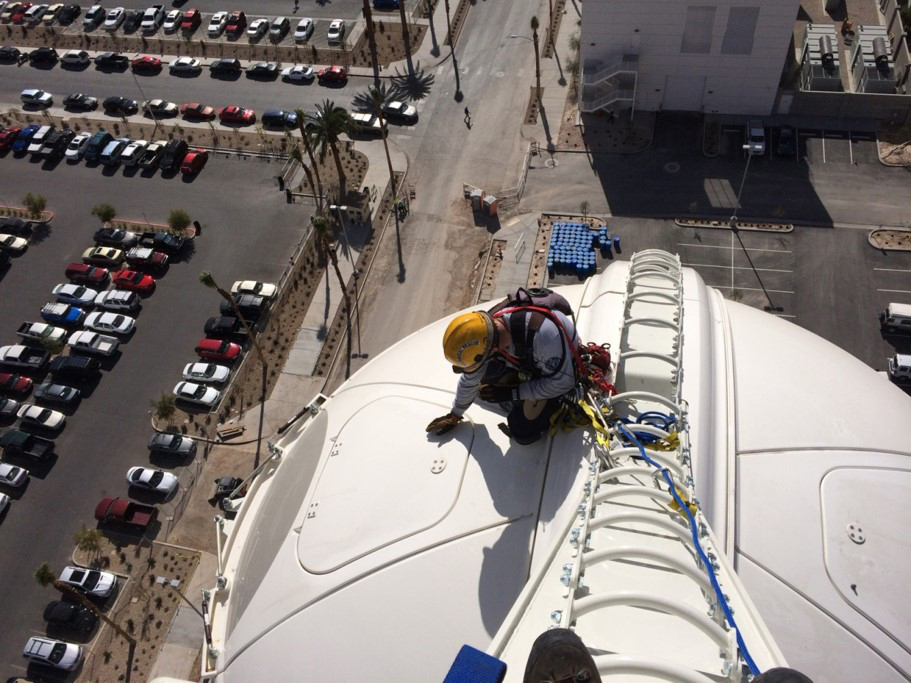 After discovering a method that works for the High Roller, officials from other cities have inquired about their findings. Now the High Roller serves as a learning opportunity for other cities and emergency responders around the world.