A great bartender is more than just a drink. They're the conversation-starters. The stirrers and the shakers. The joke-tellers. The memory makers. In honor of National Bartender Day, this week we're raising a glass to five Caesars bartenders who are all that and more. They're superstars behind the bar, as dedicated to their guests as their craft.
Horacio Sequeira
Nobu Restaurant (Caesars Palace)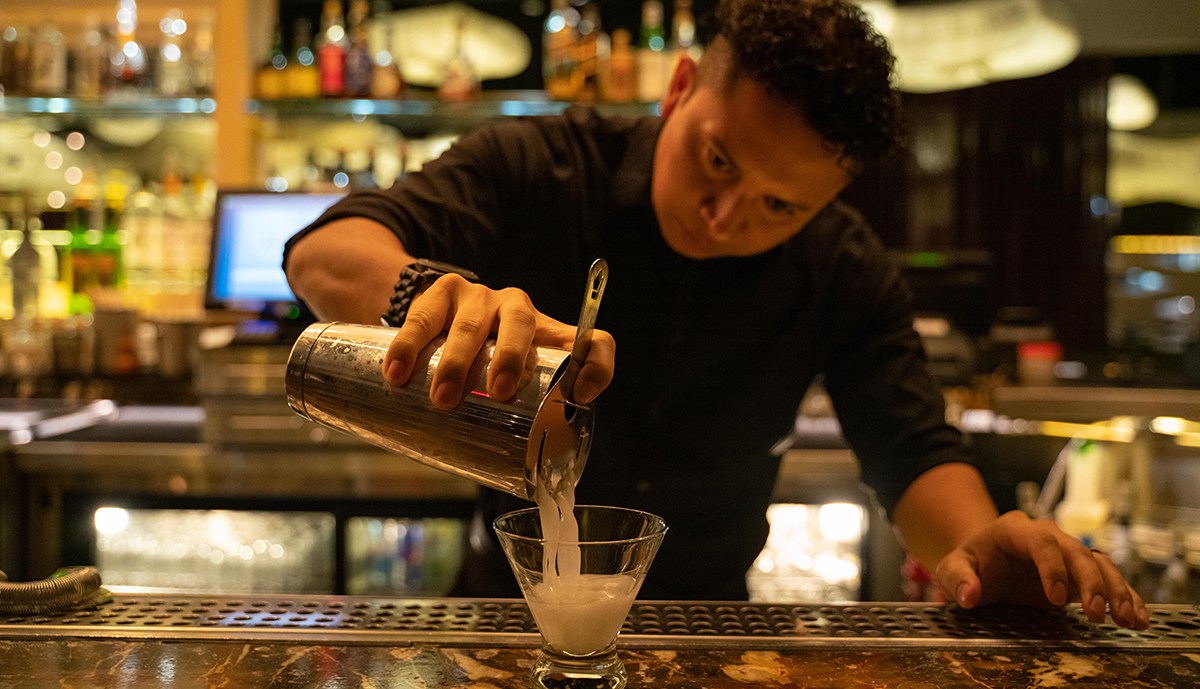 There's knowing your bar and then there's understanding your restaurant's legacy. Horacio is passionately aware of both – and that's what makes him so beloved. The Nicaraguan-born bartender and former law student has worked at Las Vegas' Nobu since it opened in 2013, but the excitement of serving under the name of a legendary chef hasn't waned. Horacio's committed to serving the "Nobu experience" – and that begins with yellow tail jalapeno-topped sashimi and a Japanese whisky-based Nobu Sidecar. He knows his food like he knows his beverages, so regulars consistently ask him for curated menus. He's happy to oblige. "I like to give them what they want."
Dante Smith
Re:Match Bar (The LINQ)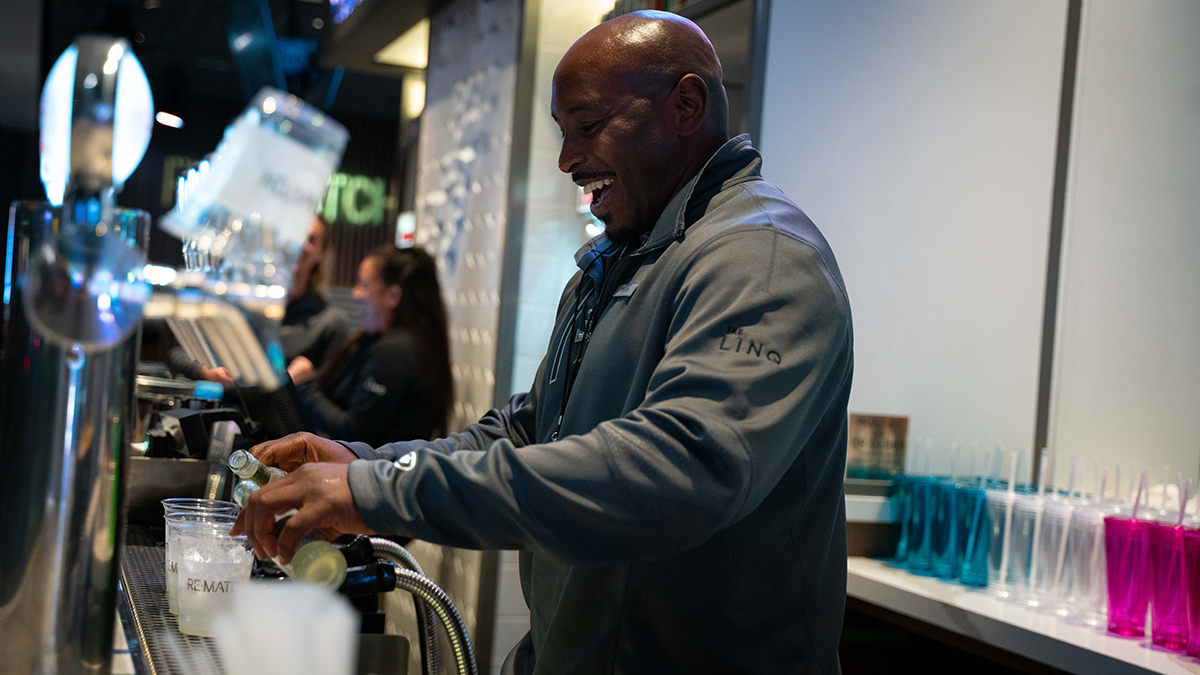 Dante has the physique of a linebacker, but his boisterous personality takes up even more space. A bartender for 20 years, Dante looks so at home, you'd think every customer was an old friend. Some, it turns out, are. "Two of Dante's regulars actually met while he was bartending," says Eric Pustay, general manager of The Book at The LINQ. "Through time, they ended up getting engaged and were to be married out here in Las Vegas. Dante ended up being their witness and signed their marriage certificate." Dante served a shot of love that night. Here's to many, many more.
Karen Rowles Ianna
Cove Steakhouse & Bar (Harrah's Philadelphia)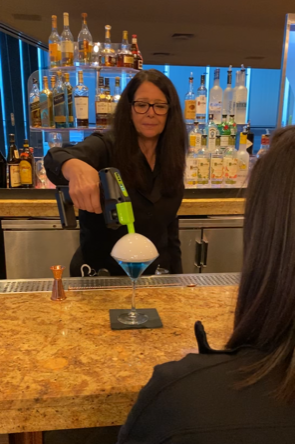 You know you're a breakout bartender, when you're the bar's main attraction. Guests of Cove Steakhouse & Bar actually know Karen Rowles' schedule. In fact, they plan their nights around ordering a drink from her. When Karen isn't wowing guests with her cocktail smoker gun, she's creating cocktail recipes and menu designs. Oh, and driving beverage cash revenue up 10% from last year, says Beverage Manager Steve Demilio, who's known her for nine years. Karen puts so much of herself into her work, it's hard to believe she has anything left. But she also cares for her husband, who's currently going through chemotherapy and stem cell transplants. "Through all of this, she has spent tireless days in the hospital with him as he continues to fight," Steve says. "But when she comes to work she puts on the largest smile and continues to excel at her job. Karen is one of the most dedicated employees I have ever worked with in my career."
Tony Trevisan
Laurel Lounge (Harrah's Resort Southern California)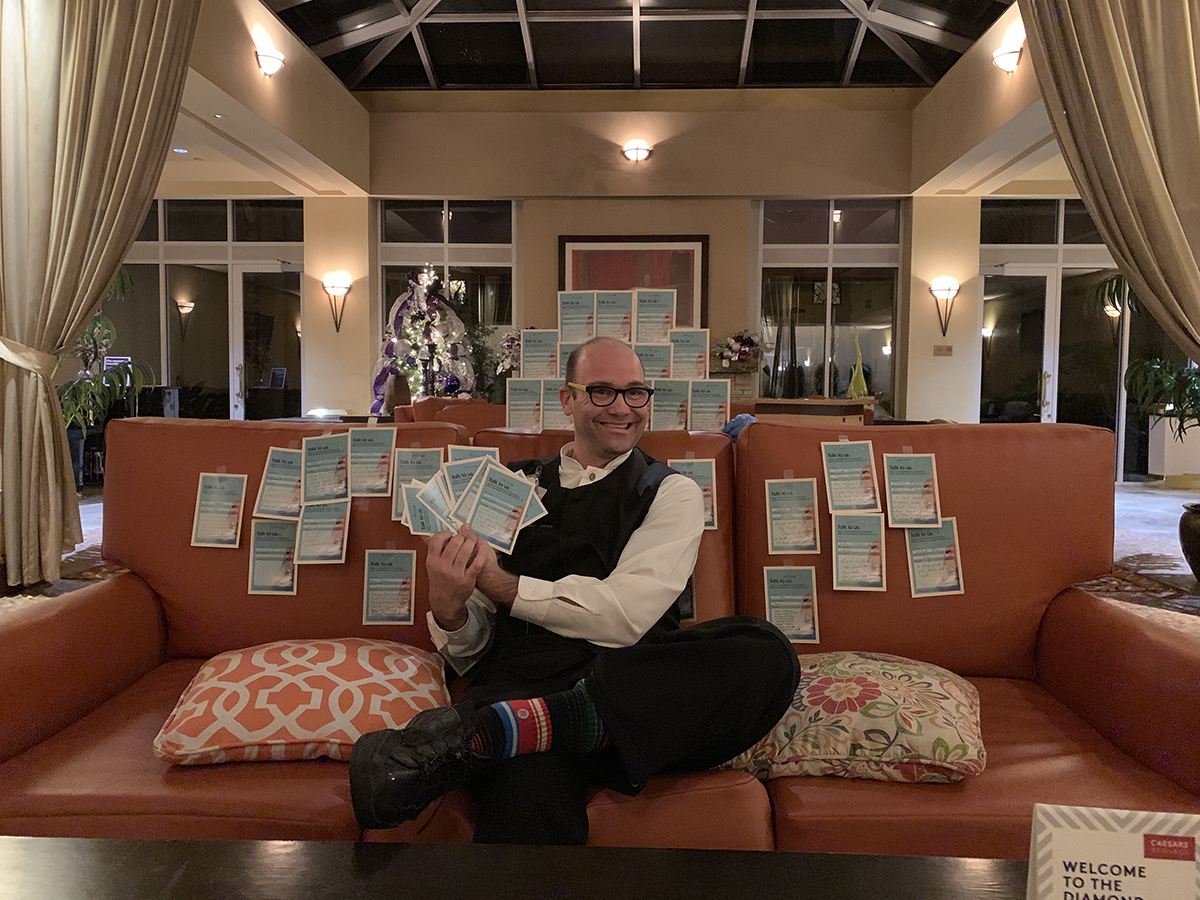 Tony Trevisan is the "Funner" one in this bartending bunch. Look, when your hotel officially renames the surrounding area Funner, California – a "place where your wildest dreams dream" – and appoints Rob Riggle as mayor, you have to step your game up. Tony does every day and has the receipts to prove it. In the last few months, the VIP high-limit bartender of seven-plus years has received more than 50 hand-written service cards from satisfied guests. They even ask for him on his days off! "He loves to learn about his guests, swapping stories with them, and he will remember details about guests he sees only once a year," says Nichole Thalmayer, hotel operations supervisor.
Stephen "Steve-O" Martinez
Chop Block and Brew (Harrah's Ak-Chin)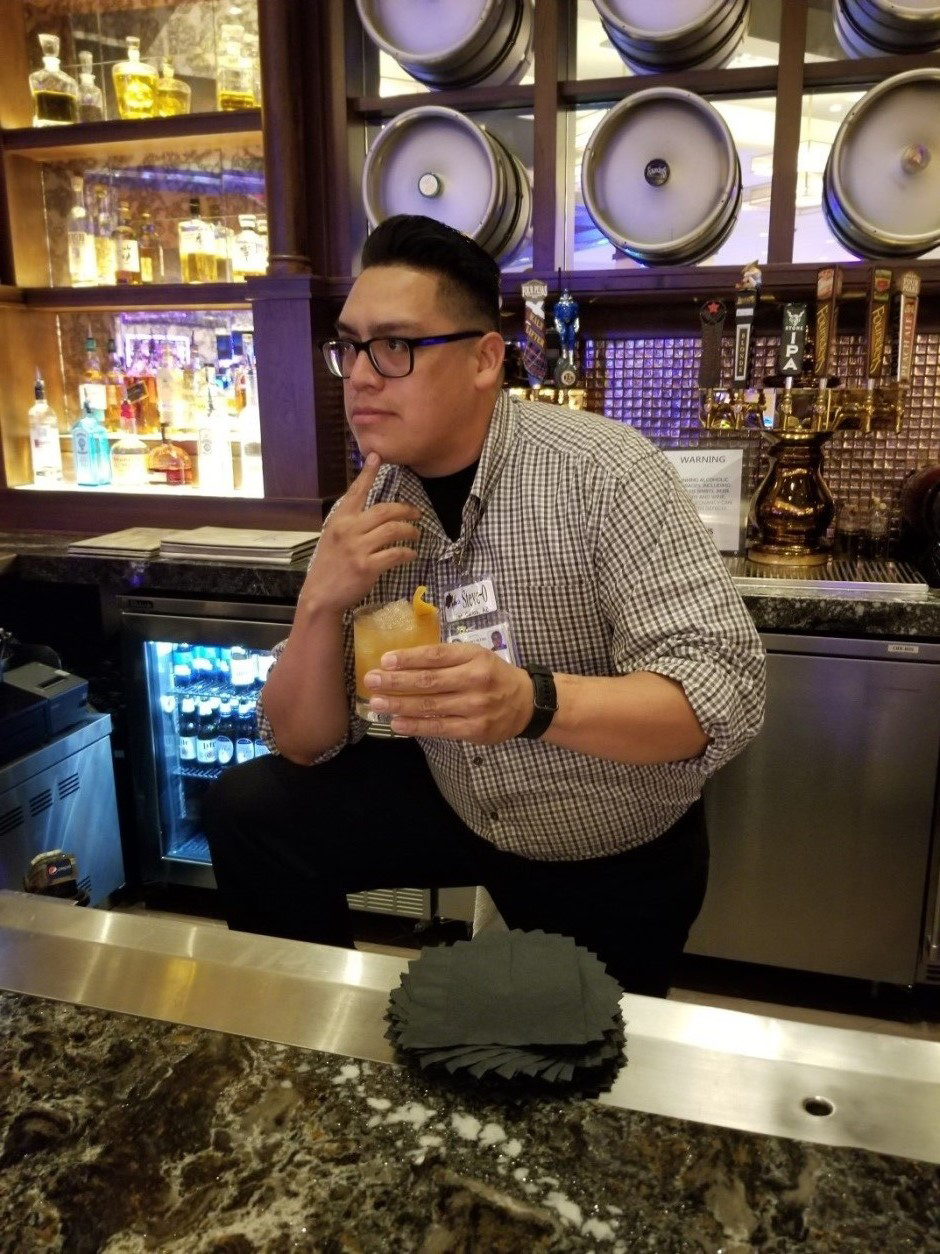 Some bartenders have flair. Others have knowledge. Steve-O has soul. This bartender of 12 years is known for charming guests with his crooning tunes and swaying moves. "He realizes that he is on stage behind the bar and he never disappoints," says Cody Hansen, beverage supervisor. Steve-O also never gives up. At 19, he paid his dues as a bar back, soon transitioning to the service bar at the Diamond Lounge before taking on the main bar of the beverage floor. When Chop Block and Brew opened, management tapped Steve-O for a starring role. "He has since been the face of the Chop Block and Brew bar and he stands out because of his work ethic and determination," Cody says. Drop by with your friends, maybe he'll sing something for the 'gram.