Four years after her husband's passing, Sally Picarello hasn't had much to smile about but a surprise birthday celebration changed that.
It all started with an ad from nearly three decades ago.
Nick Picarello, Sally's son, said his family was just planning a small luncheon to celebrate his mother's 90th birthday until he came across an ad from Harrah's Atlantic City which sparked inspiration. The ad from the '90s featured Sally and her late husband, Carmine.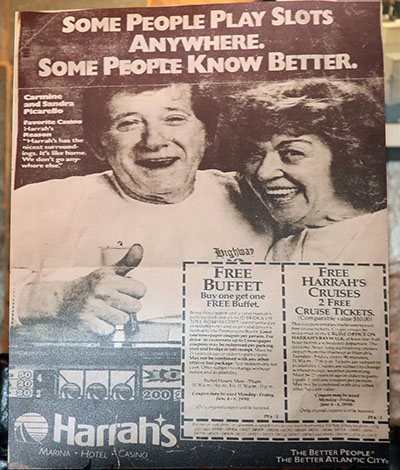 "She was a longtime Harrah's player, her and my father," Nick said. "She hadn't been since my father passed."
So, Nick sent a picture of the ad to Harrah's Atlantic City hoping for nothing more than a cake and a lunch for his mother.
"I got a call asking if my mother would be interested in a little extra attention," Nick said as he acknowledged the team members who put everything together. "I was only the driver, I had it easy."
So, Nick, his mother, her aide, and a cousin drove from New York to Atlantic City to surprise her.
"It was over the top. It was real red-carpet treatment from the moment I pulled up my car to the moment I left," Nick said.
The team filled a restaurant with balloons, provided cake, lunch, and dinner, plus the keys to a room for the day.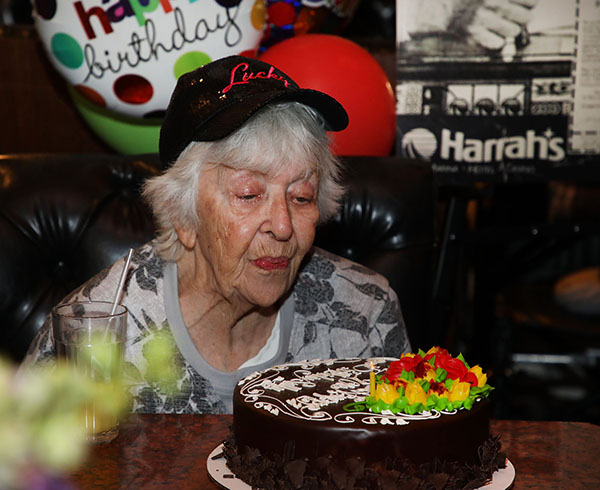 The Harrah's Atlantic City team even kept some surprises away from Nick. Upon entering the property, Nick, Sally and the rest of the group noticed the ad featuring the couple illuminated on screens at the property.
"I was shocked. The machines were different," Sally said as she remembered seeing her picture featured on slot machines. Everywhere they went they were reminded of happy memories with Carmine.
Nick said his parents loved Atlantic City. "My father loved to drive so they would go a couple of times a week. When they lived in Brooklyn and were moving the joke was they moved closer to Atlantic City and not their children."
"The smile on their faces were so genuine," Nick said as he recalled the ad. "Everywhere we wheeled her we saw my mother on that ad. It felt like my father was with us the entire day. I will be thinking of that for many years."
Sally couldn't leave Atlantic City without trying her birthday luck on the slot machines.
Nick said his mother recalled her favorite machine had a mermaid on it, so the team at Harrah's tracked down the slot machine with a mermaid on it.
"They even went that far as to find her that machine," Nick said. She left a winner, but Nick joked, "I think she has donated most of it back."
Sally and Carmine were married for 63 years and shared a special bond, Atlantic City."She loves her children and she loves her grandchildren," Nick said but "she missed him (Carmine) so much" and this trip gave her a reason to smile again.