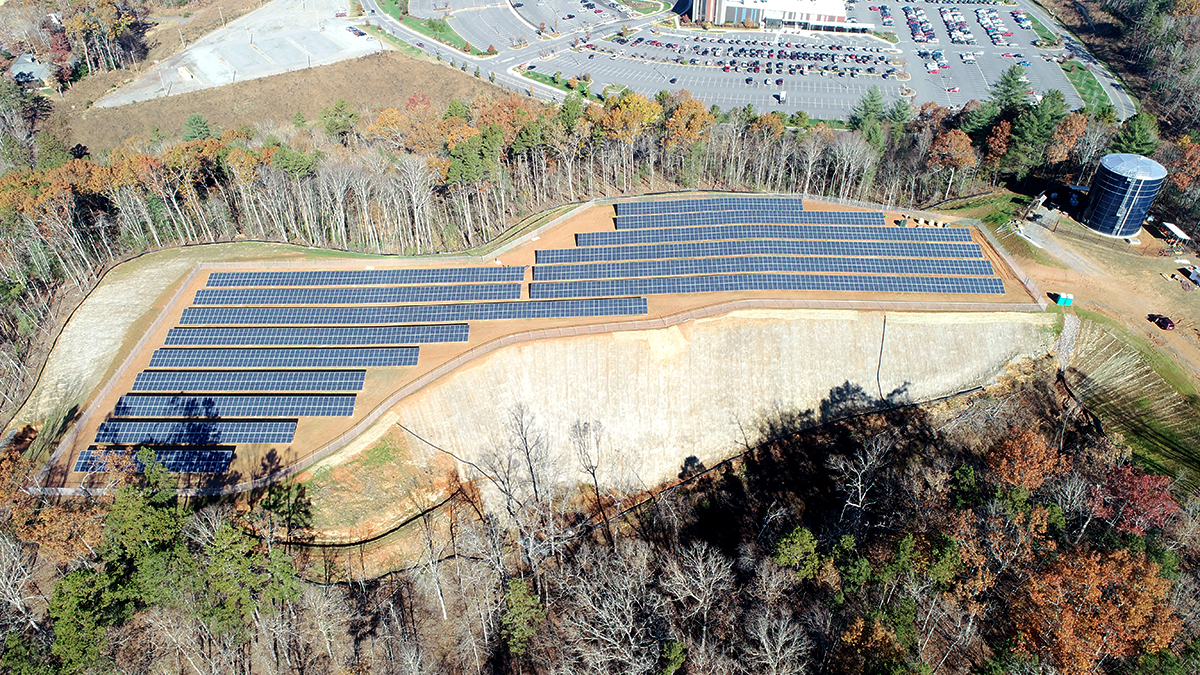 The landscape of Harrah's Cherokee has changed to help the environment.
A ribbon-cutting ceremony was recently held to commemorate a new solar project at Harrah's Cherokee Valley River Casino and Hotel.
Construction on the project began in the summer of 2018. Siemens Government Technologies was contracted by the Eastern Band of Cherokee Indians in collaboration with Harrah's Cherokee Valley River Casino & Hotel to design and construct the 700-kilowatt solar energy system. The power produced from it will offset a portion of the energy demand from the casino, hotel and two administration buildings at the property.
With more than 2,000 solar panels installed at the project, it is expected to save roughly $100,000 annually.
Along with the rest of the Caesars Entertainment Enterprise, Harrah's Cherokee Valley River Casino and Hotel is committed to environmental stewardship. It is part of our Corporate Code of Commitment.
Since 2007, Caesars Entertainment properties have reduced energy consumption on an absolute basis by 14 percent and reduced energy consumption per air conditioned 1,000 square feet by 24 percent.
By 2025, Caesars Entertainment has made leadership commitments in greenhouse gas reduction by establishing science-based emissions targets in addition to current goals. Science-based targets include reducing absolute Scope 1 and 2, otherwise known as direct and indirect, emissions by 30 percent.
Caesars Entertainment was one of the first 105 companies in the world with commitments approved by the Science-Based Targets Initiative.
Here's a look at how the project came to life: