Packed parade routes, King Cake, beads in green, gold and purple and you know you are in New Orleans for Mardi Gras.
"It is controlled chaos," said Dan Real, Regional President for Caesars Entertainment.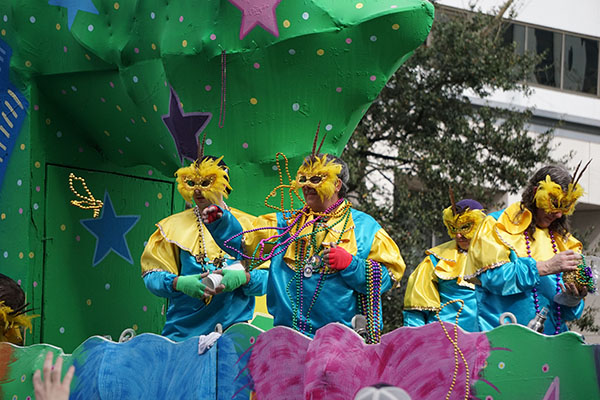 While the children living in New Orleans are off school during the week of Fat Tuesday and others take time off to enjoy Mardi Gras, the team members at Harrah's New Orleans are hard at work.
"We have a lot of fun here," said Real. "[The team members] really enjoy being a part of Caesars and New Orleans."
Team members trade in their uniforms for the traditional colors of the holiday, enjoy great food, and enjoy the tunes from the bands.
"There is an energy that is hard to put into words," Real said.
Whether you are on the casino floor, on the VIP balcony overlooking the French Quarter the experience is unlike any other.
From the moment guests arrive at the property, they are greeted with fun. During high-volume check-in times, a second line band serenades guests as delicious food awaits.
Between the guests and team members, "the 120,000 sq. ft. property is filled with smiles and great food," said Real. "We had about 14 different varieties of King Cake over the past two weeks and the buffet is amped up with a variety of cuisine."
As Mardi Gras 2019 ends, Real will be getting ready for another year of celebrations.
"Every year the city and businesses step it up a little more," said Real.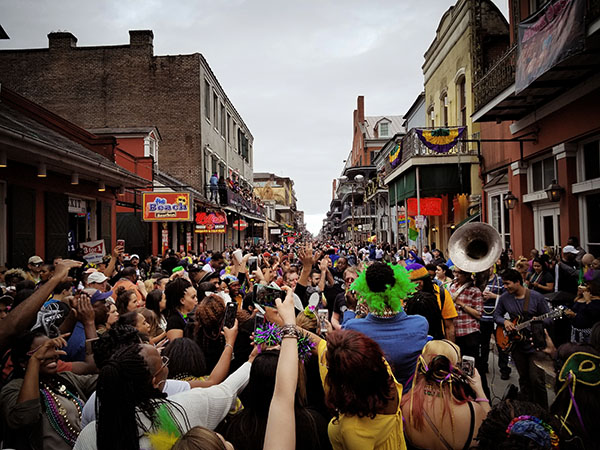 If you have never visited New Orleans for Mardi Gras, Real has one piece of advice: "there is nothing like it. If it is not on your bucket list then I think you should add it," he said.