In Good Company
You may remember Dianna Lerma of Harrah's Joliet, who along with Ernestine Richards of Horseshoe Tunica and Bryon and Jerrod of Harrah's Resort Southern California is a HERO Star Grand Prize Winner. In the past, we've awarded winners a trip to another Caesars location to spread their enthusiasm for volunteering, but this year they're celebrating closer to home.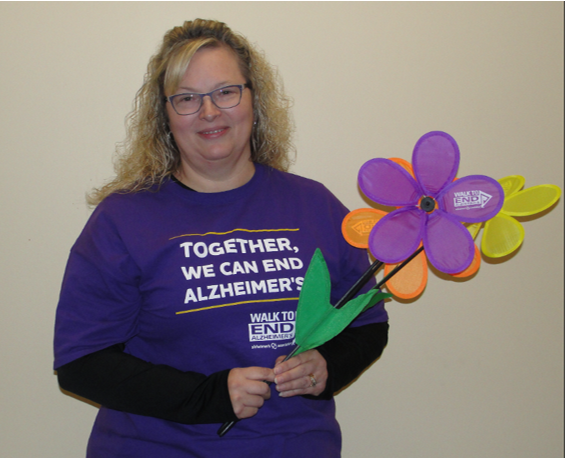 Dianna's Volunteer Service
As a table games supervisor at Harrah's Joliet, Dianna is known by guests and colleagues alike as the face of the Joliet Relay for Life, supporting those fighting cancer. Dianna's HERO Star Grand Prize award was celebrated during a dinner and reception with Harrah's Joliet property leaders and peers on October 6 at The Reserve, Harrah's Joliet's fine dining steakhouse. Dianna was recognized for volunteering a total of 150 hours and raising more than $12,000 for Relay for Life in 2016.
The Walk to End Alzheimer's®
Dianna's HERO Star celebration also let her volunteer leadership shine. She led her fellow team members in the Alzheimer's Association Walk to End Alzheimer's® last Saturday at Rock Run Forest Preserve. Dianna brought the same passion to the Walk that she brings to each cause she supports, but this one was a bit more personal because her mother is one of the five million Americans struggling with the disease. Alzheimer's disease is the sixth-leading cause of death in the United States. The Walk to End Alzheimer's is the world's largest event to raise awareness and funds for Alzheimer's care, support and research.
Harrah's Joliet Raised More than $3,700 for Alzheimer's Research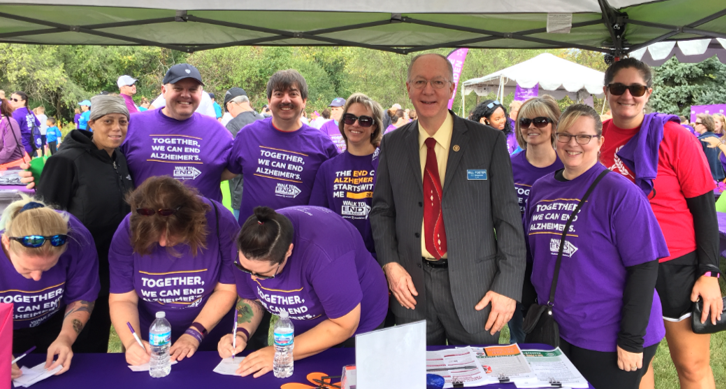 Harrah's Joliet hosted a table at the Walk to promote the Healthy Brains Initiative, the HealthyBrains.org app and online community. Harrah's Joliet HEROs also sold raffle tickets for a Las Vegas trip donated by Caesars Entertainment, donating all proceeds from ticket sales to Alzheimer's Association. Finally, Harrah's Joliet presented a check for $3,742, collected from September Employee Jeans Days (where employees are encouraged to donate $5 to wear jeans to work). Couldn't join the walk, but still want to help out? You can donate to Dianna's fundraising effort for Walk to End Alzheimer's here.