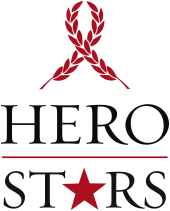 Two, four, six, eight, who do we appreciate? Caesars Entertainment team members can often be found sharing our Caring Culture with the communities where they live and work. They volunteer their time, expertise, creativity and passion and we love to share their stories.
Each quarter, Caesars Entertainment celebrates our HERO Stars whose volunteer efforts go above and beyond. This quarter, we are proud to honor Felicia, Linda and Christina for making a difference.
Read on to learn more about our HERO Stars for the second quarter of 2017. They'll each receive a $500 check to share with the nonprofit of their choice.
Felicia Elliot-Nakhla, Cocktail Server, PLANET HOLLYWOOD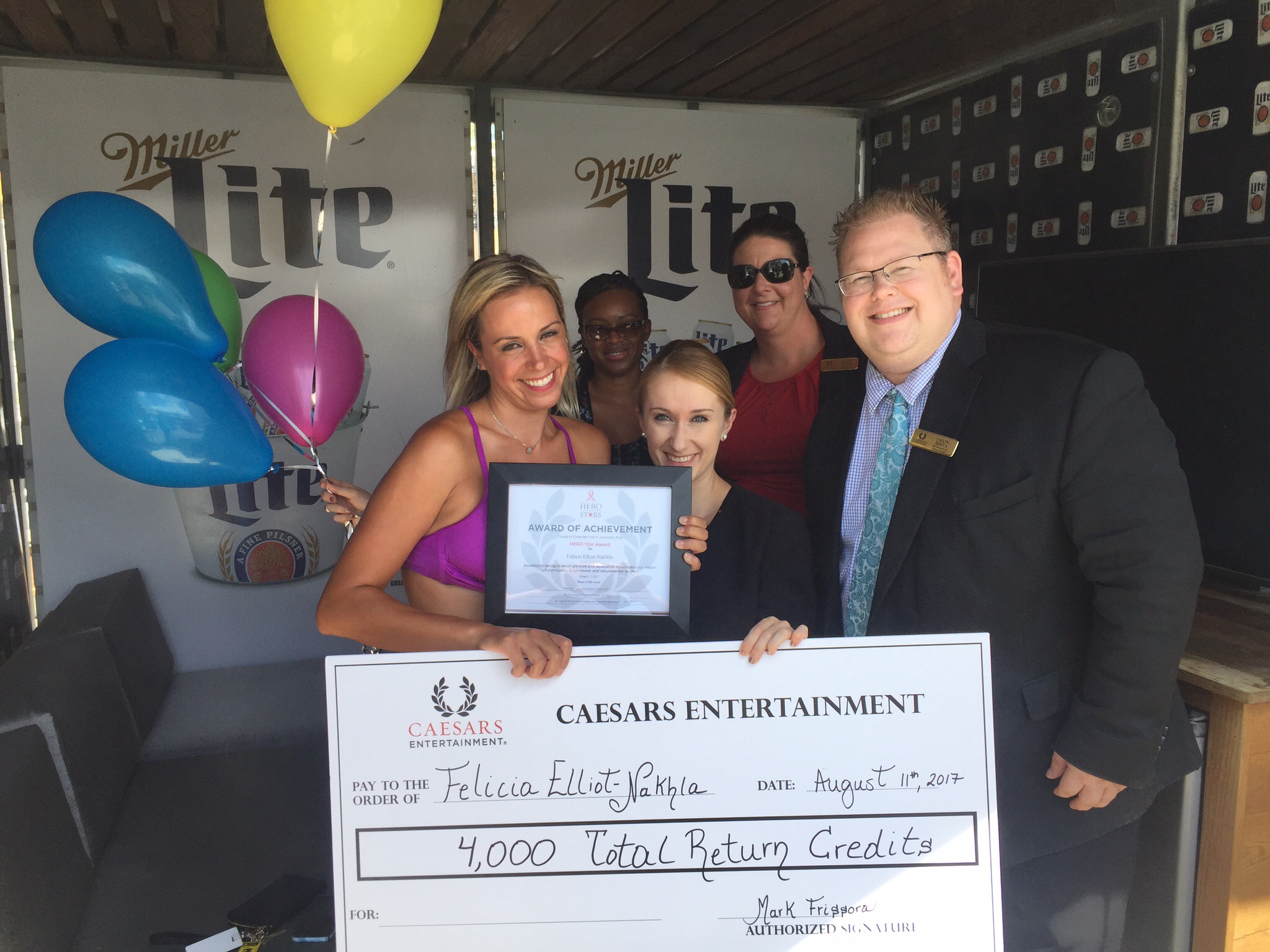 Chosen Cause: childhood cancer
For more than 10 years, Felicia has been inspired by the story of Alex Scott, a victim of childhood cancer who started Alex's Lemonade Stand to raise money for kids suffering from cancer, one lemonade stand at a time. For years, Felicia donated money, but in 2013, her niece suggested she make even more of an impact.
Inspired, Felicia started a city-wide carnival for kids with games, balloons, bouncy houses and, of course, lemonade. Last year, Felicia got her location, Planet Hollywood, involved as well as Bally's and Paris Las Vegas. HEROs from these locations hosted lemonade stands for their fellow team members, raising $5,000 in six days.
Today, Felicia has raised more than $11,000 for Alex's Lemonade Stands to support children in the Las Vegas Valley and throughout the U.S. Because of her hard work, the Las Vegas chapter of Alex's Lemonade Stands is one of the largest in the western U.S.
Linda Sitton, Staff Accountant, HARRAH'S CHEROKEE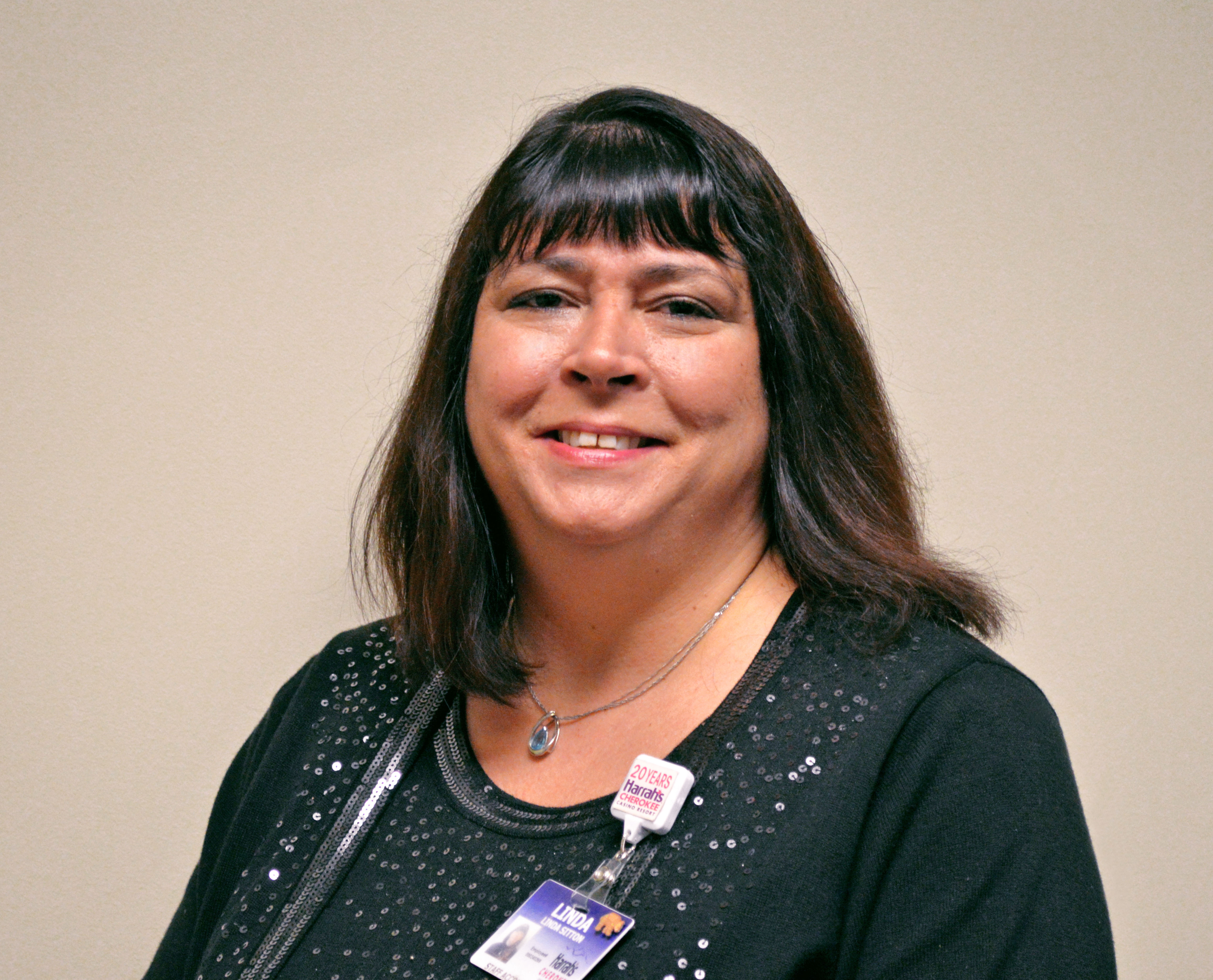 Chosen Cause: childhood hunger
According to the nonprofit organization Share our Strength, 13 million American children suffer from hunger. Linda at Harrah's Cherokee was saddened by this, so she started Lunchbox Heroes with her fellow team members. With one school lunch costing $2.60, Linda and her team were determined to provide lunches for children who are disadvantaged but still don't qualify for free or reduced lunches. Lunchbox Heroes works with six counties to donate money needed to provide lunches for students throughout the region.
In its first full year of operation, Lunchbox Heroes has raised more than $16,000. Linda's team has been instrumental in encouraging payroll deductions, which will raise more than $26,000 over the next year to support childhood hunger.
Christina Esmay Caldwell, Executive Adminstrative Assistant, HARRAH'S CHEROKEE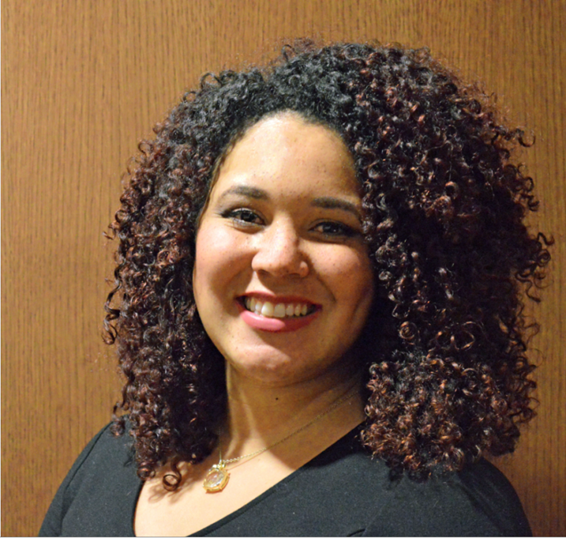 Chosen Cause: helping wherever she's most needed
You could call Christina a volunteer of all trades. In the second quarter alone, Christina volunteered 47 hours to support park cleanups, sexual assault prevention, hunger, literacy, the Salvation Army, the arts and child abuse prevention.
A caring person to everyone around her, Christina especially supports causes that offer some needed help to her fellow team members. The Children's Christmas Fund provides gifts to families facing hardship during the holidays, while the CARE fund gives team members facing unexpected financial needs an extra boost. She is particularly supportive of veterans, having organized a Harrah's Cherokee recognition program for veteran team members and guests alike.
Christina also serves as co-chair of Harrah's Cherokee's employee engagement committee and serving on the location's HERO board. She organized six HERO events last April alone.
Thanks to these three HERO Stars for their leadership in making their communities better!